America's Signature Songwriter – A Conversation with Jimmy Webb
Click the image above to play the interview.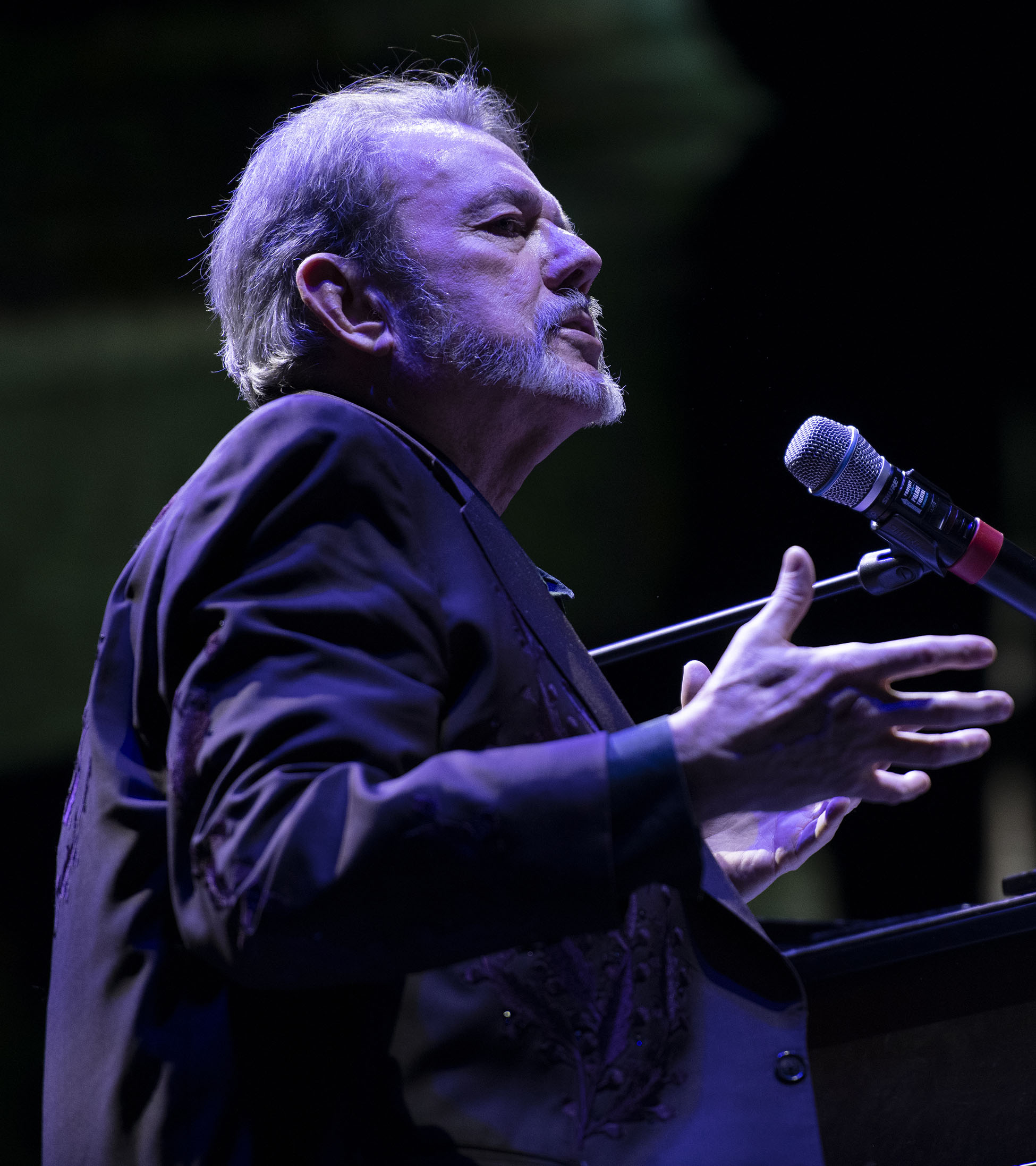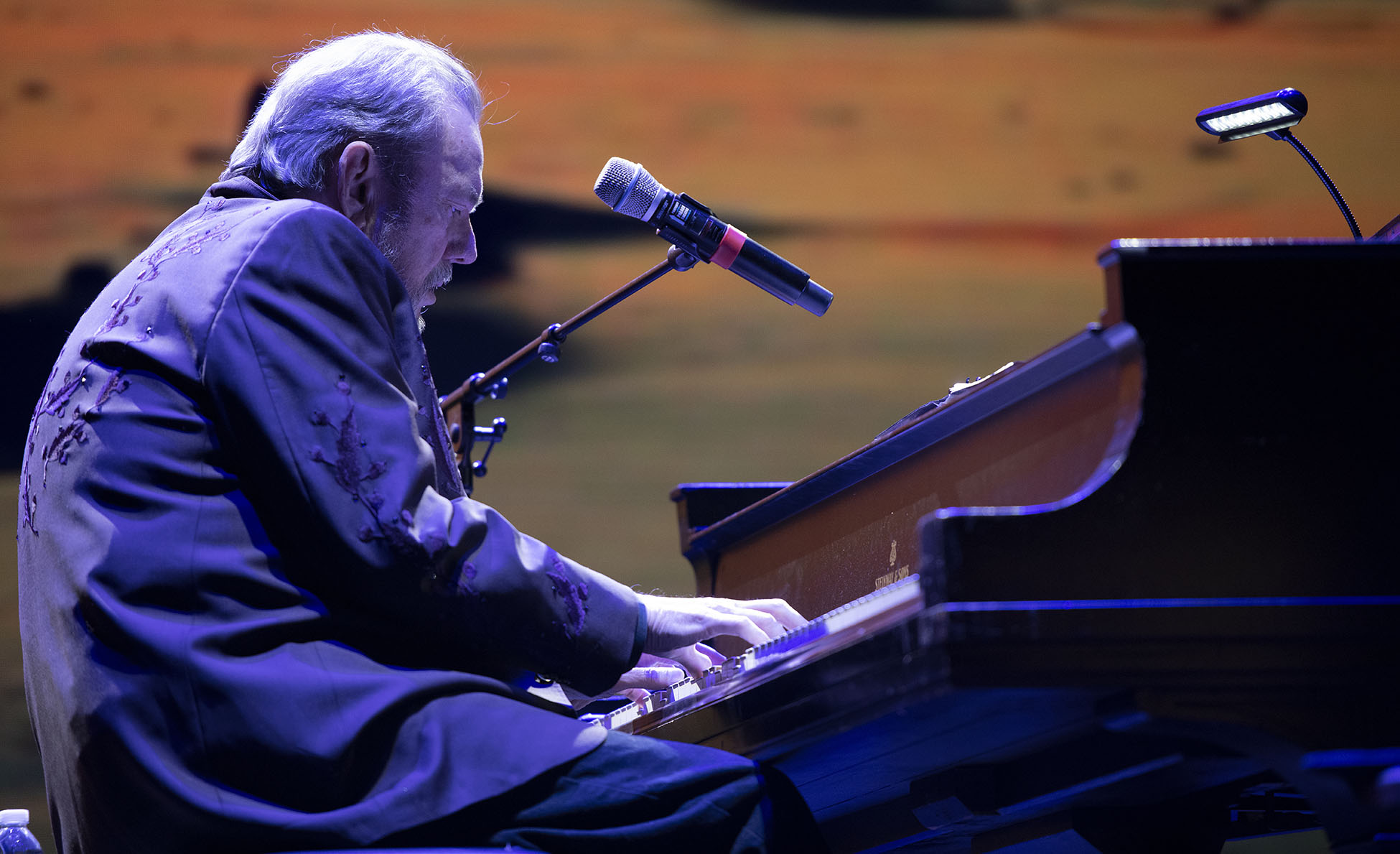 Jimmy Webb has composed some of the most iconic songs from the last century.

"Up, Up and Away," "By the Time I Get to Phoenix," "Wichita Lineman, 

"Galveston," "Highwayman," "All I Know" and "MacArthur Park." Early in his career he sparked a friendship with Glen Campbell which sustained for over 50 years.
Jimmy Webb's current tour, The Glen Campbell Years, is a multimedia extravaganza complete with stories, images, videos, and music detailing both Jimmy's and Glen's careers.
1969 was an epiphany for me. This was the year when pop music entered my life, and I started purchasing records. Music quickly became an obsession with me and my friends. Not only was it important to have the biggest stack of 45's, but it seemed essential to be the first one to identify the next big hit.
And what a year to begin my musical journey!
1969 was a year full of amazing music – many songs and artists that have stood the test of time. One of the songs that I fell in love with was Glen Campbell's "Galveston." This eventually led to the discovery of "Gentle on My Mind," but, more importantly, "By the Time I Get To Phoenix" and "Wichita Lineman."
As we got older, my friends and I started delving deeper into our favorite artists, and we developed an appreciation and strong respect for song writers. Lennon and McCartney. Jimmy Page and Robert Plant. Jon Anderson and Steve Howe. The list can go on and on. I eventually learned that the songwriter behind those great Glen Campbell hits was Jimmy Webb.
Then I found out that Jimmy was quite prolific.
Everyone knew the 5th Dimension's "Up, Up and Away," the Grammy award winning song and record of the year from 1967. Then there was "MacArthur Park," the epic over seven minute long blend of pop and classical music. Art Garfunkel's first solo number one record, "All I Know." The #1 country hit and Grammy award winning song, "Highwayman," recorded by the country music super group the Highwaymen. The list goes on and on.
Oh my. What a talent!
When I learned Jimmy Webb was coming to a local venue, the Palace Theater in Manchester, NH, with his show "The Glen Campbell Years," I was over the moon. Not only was this an opportunity to see Jimmy live, but also see him feature his work with Glen Campbell.
What a show!
This wasn't Jimmy simply running through a set of his songs on the piano. It was a very engaging, intimate experience. Jimmy blends multimedia elements with his wonderful story telling to cover his life, his songs, and his special relationship with Glen Campbell.
I was quite moved (and pleasantly surprised) when Glen Campbell started singing the second verse of "Wichita Lineman." There was Jimmy on the piano accompanying Glen again. During my interview with Jimmy he remarked that during these performances he actually feels like Glen is with him on stage. I can only imagine how wonderful it must be for Jimmy to be able to relive these moments with Glen. And Jimmy lets the audience in on the experience as well. Very well done.
For anyone who is familiar with Jimmy and his songs, this concert is a gem. From the 5th Dimension through the final days with Glen's heroic fight with Alzheimer's disease, Jimmy takes his time walking through his musical journey and highlighting Glen Campbell's amazing talent. A highlight for me was his rendition of "MacArthur Park" where he elegantly transitioned from a beautiful piano-only version of the song to a full band, rocking out the back end of the song featuring Glen shredding on the guitar. All seamless. During the performance, I captured a really nice photo of Jimmy on stage in the foreground with both Glen and himself on the big screen behind him.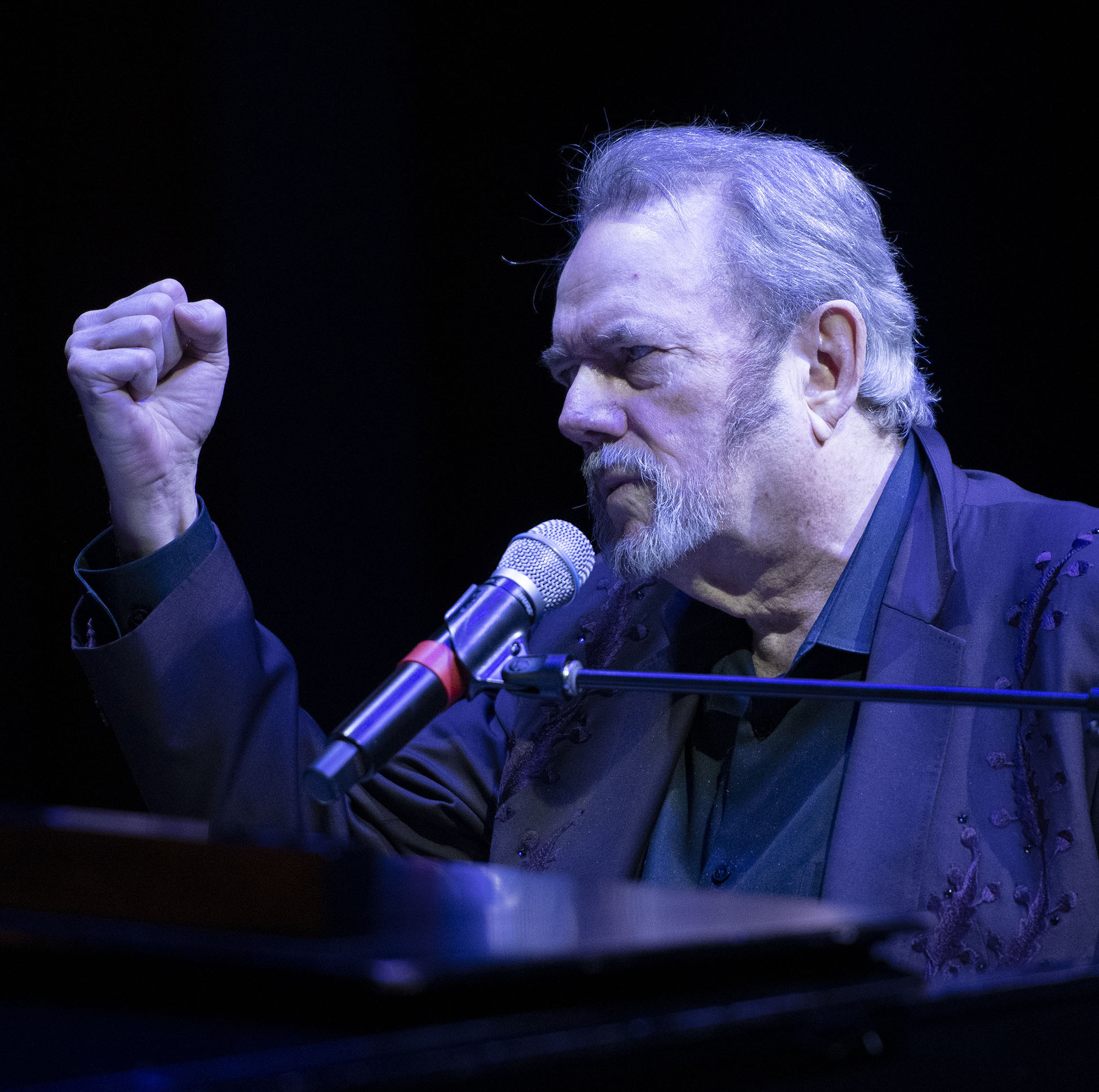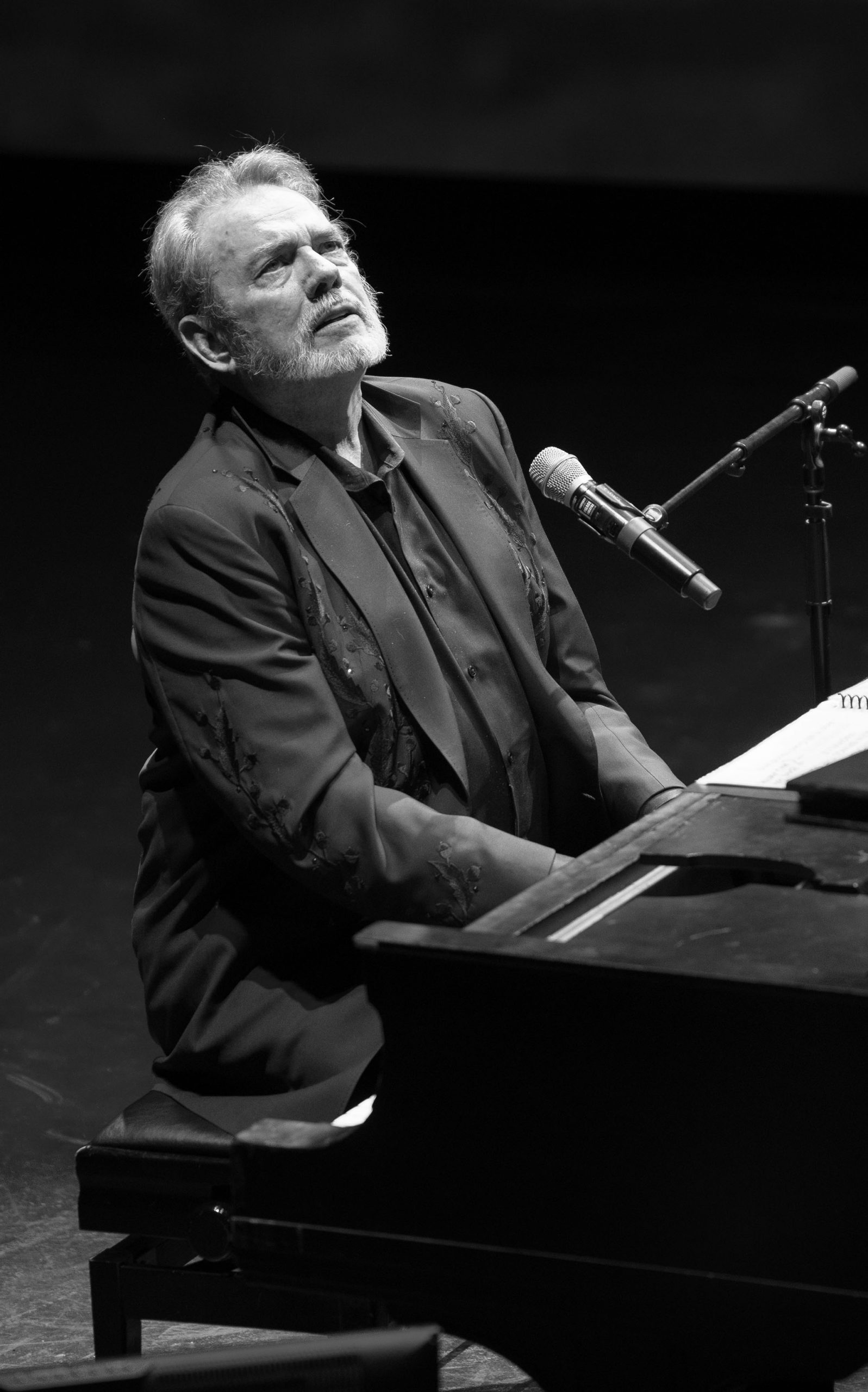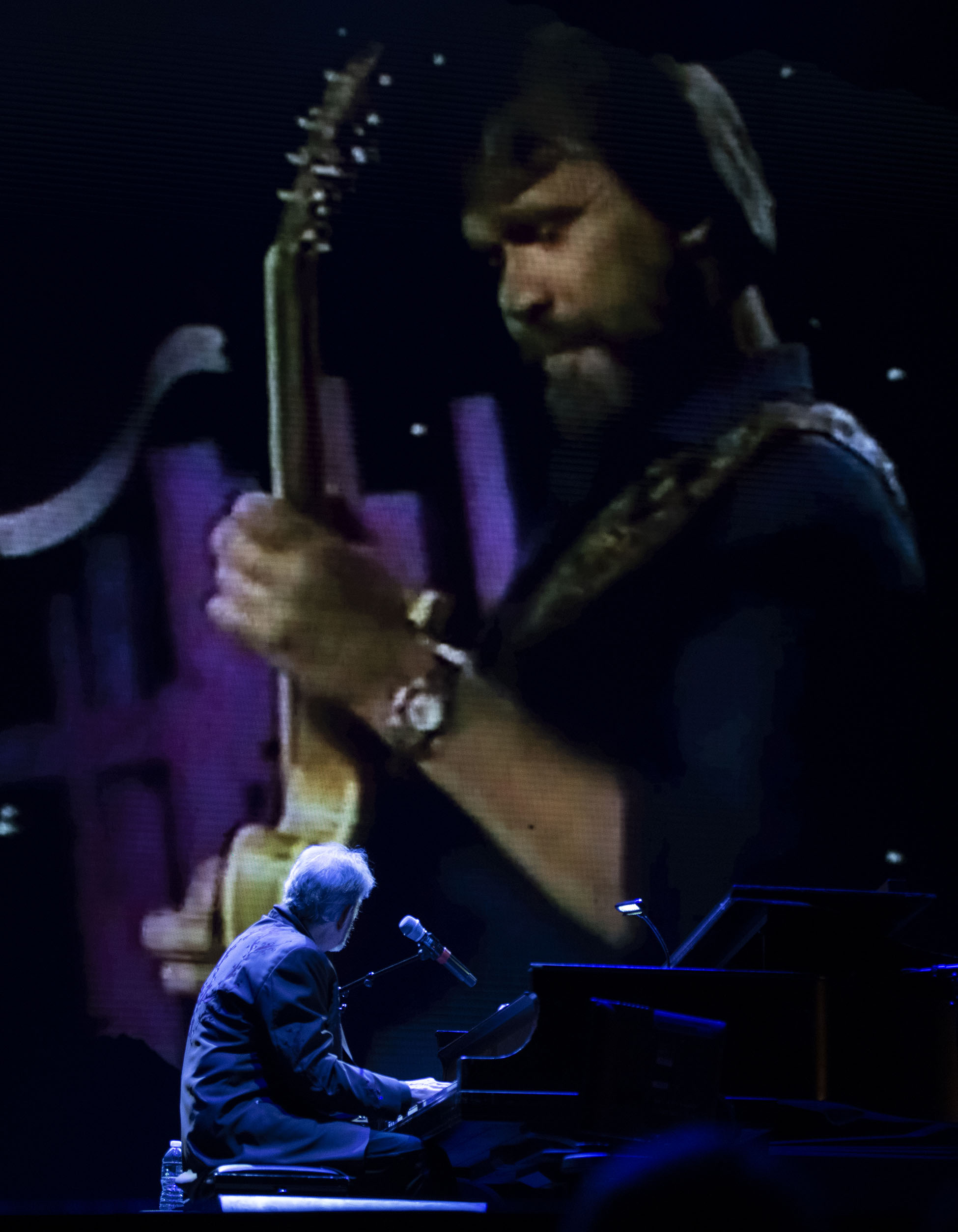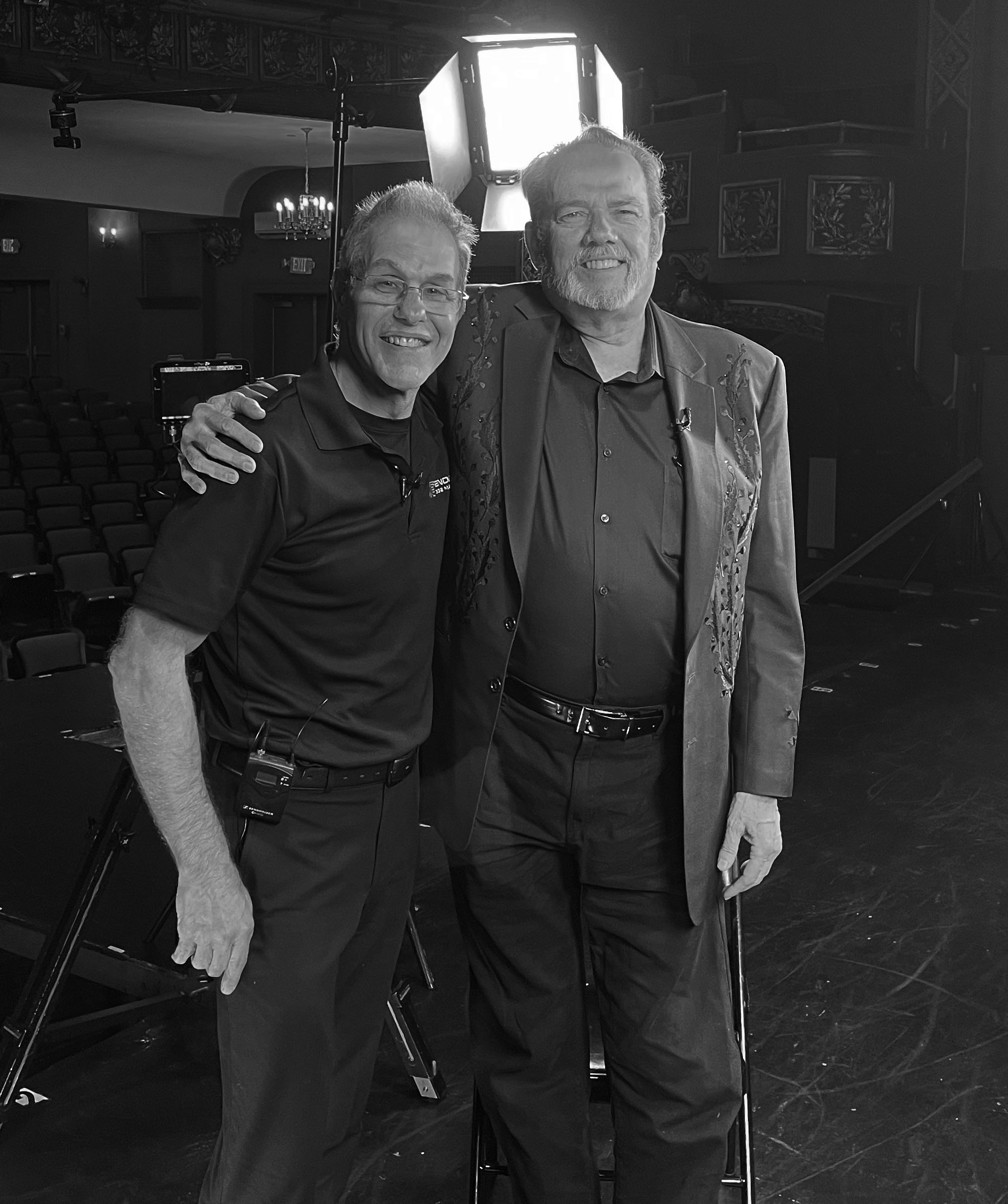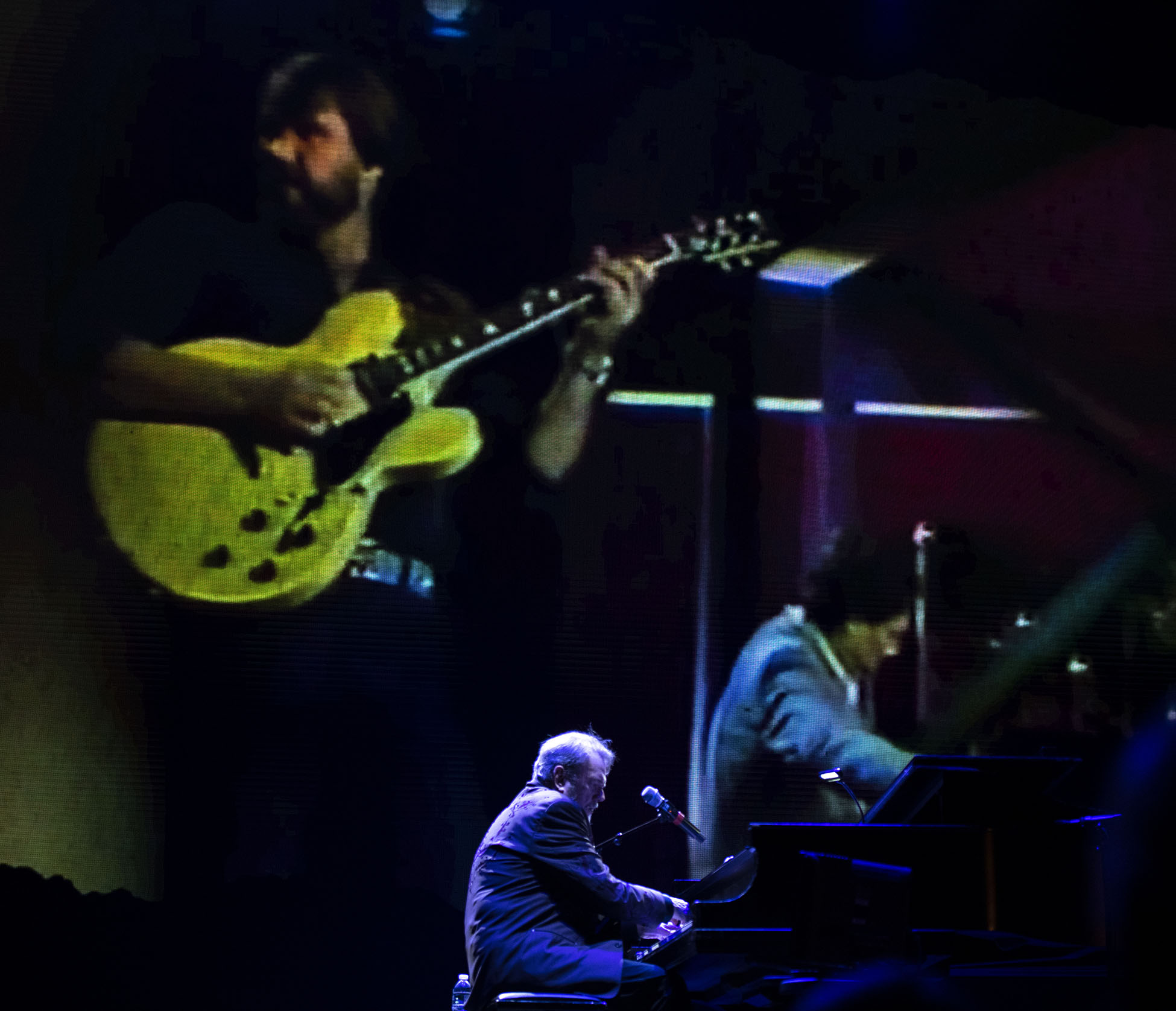 Jimmy was a pleasure to talk to. Forthright with his opinions. Detailed with his responses. Utterly engaging and entertaining all along the way. I could have easily spent several hours with him.
His career has intertwined with so much of the music industry – working with iconic artists such as Linda Ronstadt, Art Garfunkel and the Wrecking Crew, being Chairman of the Board of the Songwriters Hall of Fame, on the board of directors for ASCAP, composing for television (including the theme song for the hit show "E/R") – Jimmy is truly an American treasure. It was a distinct honor to have the chance to talk to him.
Many thanks Jimmy Webb, Pete Mancini from Jimmy Webb Music, and Ray Garon and Jamie Quinn from the Palace Theater. All were invaluable for their assistance with making the interview with Jimmy happen.