We Help You Sell
Our Bottom Line is all about helping you sell. Whether it's a product, a service, or a public service message, our ultimate goal is to create desire for the things you sell. We craft compelling stories and visual images that attract attention to your products and services to motivate your potential customers to take action. We'll help you leverage your total visual communications platform: video, still images and other graphic elements, across all media: broadcast, in-store, online and print, to get the maximum message impact and retention. Render Edge Media serves New Hampshire and the New England region for video production, website design and still photography.
Featured Videos and Photography
RiverMead Recruiting
Example: Corporate
Topic: Assisted Living Facility
Rochester Toyota – Driving Dog
Example: TV Commercials
Topic: Automotive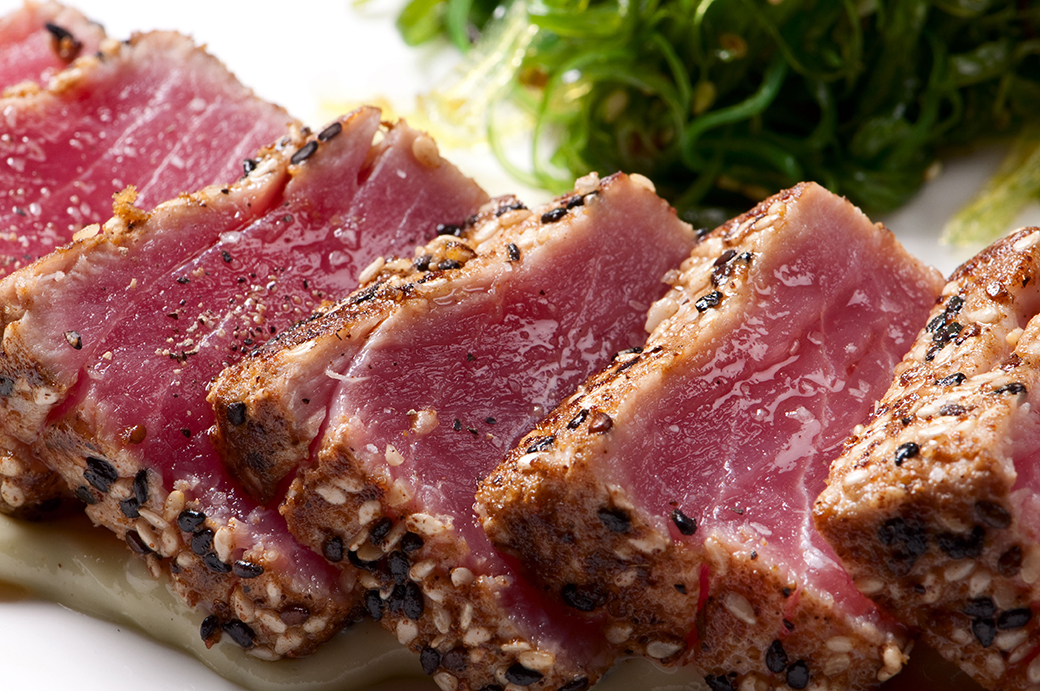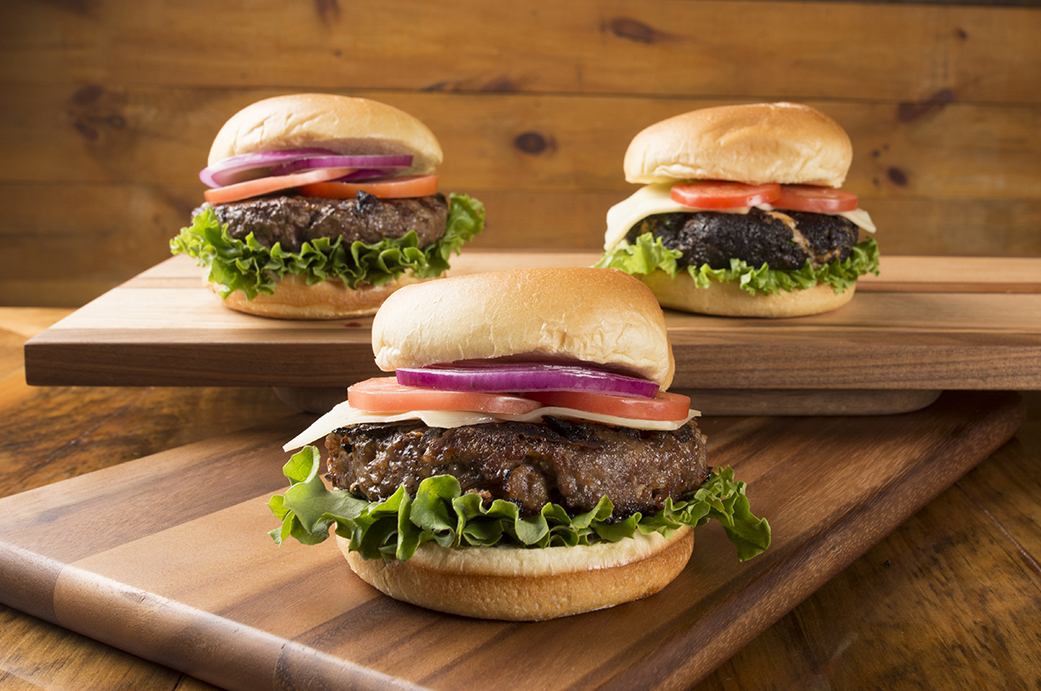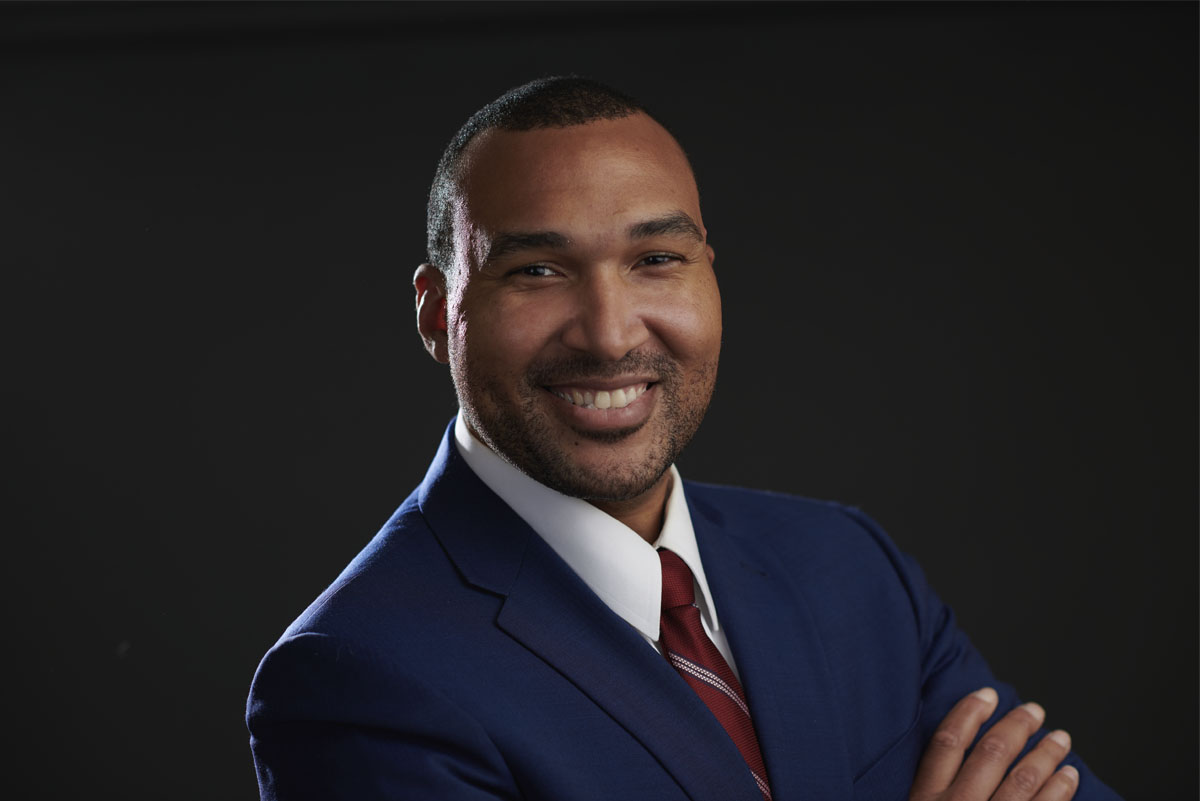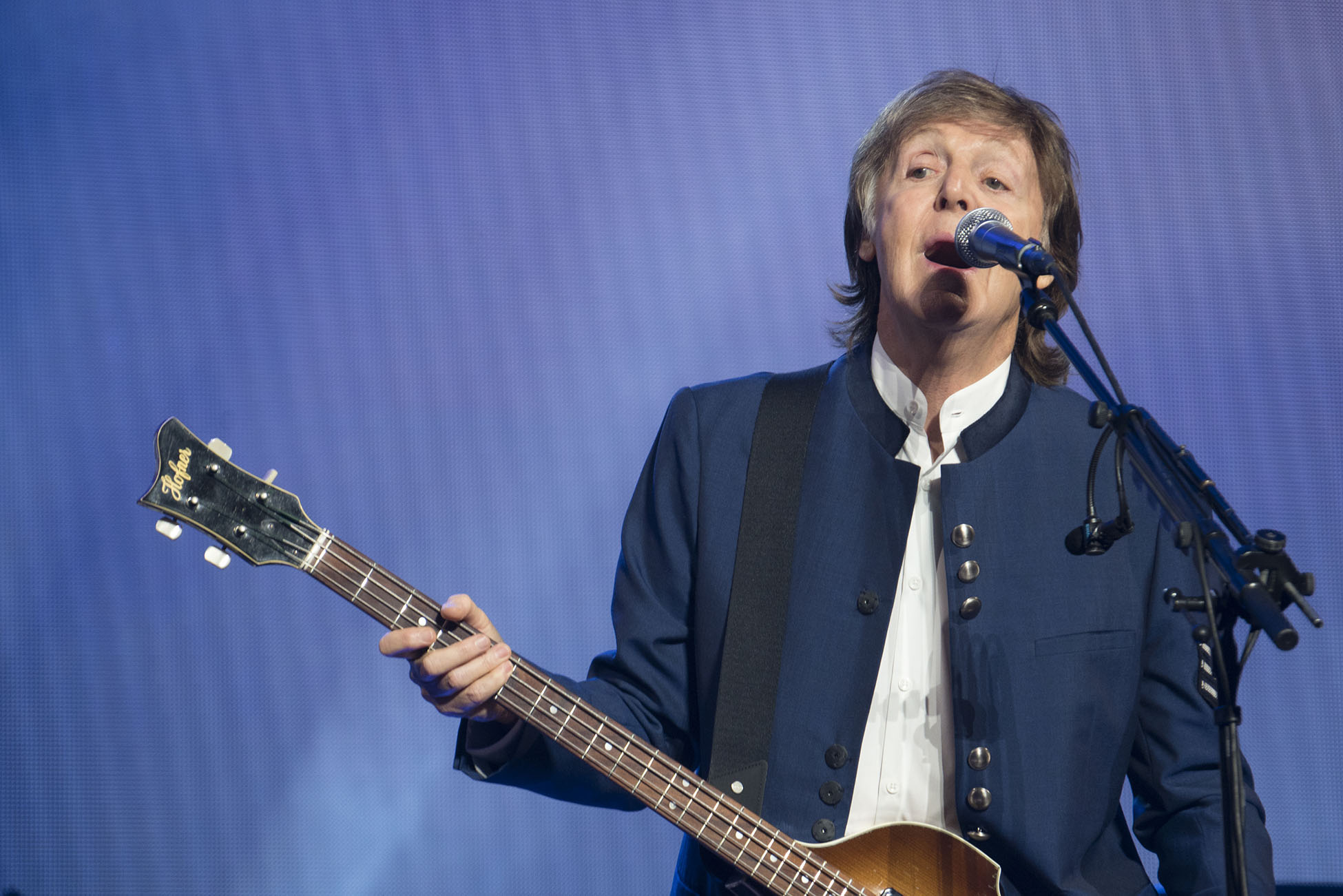 Elliot Gould, Writer, Director, Cinematographer
Elliot Gould, founder of Render Edge Media, has over 30 years of film, video, photography, and graphic arts experience. His expertise in video and rich media includes writing, directing, editing, visual effects, Adobe Photoshop, After Effects, Premiere Pro and Audition. He is specialist in Search Engine Optimization (SEO) and develops websites on the WordPress platform exploiting custom PHP, jQuery, CSS & HTML to enable content to appear automatically anywhere on the website.
Latest News
Jul 20, 2020
Comet Neowise, visible both in the evening and before dawn, provided an interesting challenge for two shots of the comet in two distinct locations in less than 12 hours.
At 7:00PM on Friday, July 17, the cloud cover that had dominated the day suddenly dissipated giving rise to an opportunity to photograph comet Neowise.
In my location, Neowise was appearing low on the western horizon after sunset, so I had scoped out a potential mountain to view the comet, but the weather had been very uncooperative. So, all of sudden, here was an opportunity, so my…
...Read More
Video Gallery
RiverMead Recruiting
Example: Corporate
Topic: Assisted Living Facility
LEDVANCE "Brighter Days Ahead"
Example: Corporate
Topic: Lighting
Morgan Franklin Fellowship – Overview
Example: Corporate
Topic: Non-Profit
SYLVANIA: The American Way of Light
Example: TV Commercials
Topic: Lighting
An Interview with Roger Fisher – Magic Man
Example: Corporate
Topic: Rock Music Series
Executive Health & Sports Center – Small Group Training
Example: TV Commercials
Topic: Sports
RiverMead Overview
Example: Corporate
Topic: Assisted Living Facility
Rochester Toyota: No Party
Example: TV Commercials
Topic: Automotive
Jordan Rudess has always had an exceptional ability to play the keyboard. As a nine year old he started going to the Juilliard School of Music Pre-College Division for classical piano training. By his late teens, he wound up pushing against the establishment at Juilliard with his improvistations on the classical pieces he was asked to learn. It's a bit stunning to me that the educators at Juilliard were so focused on training Jordan a certain way that they seem to completely missed his musical genius for being able to riff any style of music off the top of his… ...Read More
What Our Clients are Saying About Us
These look fantastic!  Thank you so much Elliot for all your hard work on this project.  These are awesome!  Very happy with the outcome.

RiverMead, Director of Human Resources

Thank you so much Elliot!! The photos of my dog Buddy and me are absolutely amazing! Better than I had hoped for!!

Dog Trainer

The video is beyond my expectations. My staff and patients love it.

Founder, Central Texas Dermatology

You have done a superb job on crafting this.

Founder, Morgan Franklin Fellowship

We posted the newest video out on Social media the other day, and our CEO loved it. It's gotten a lot of great feedback through-out the company! Great job!

Marketing Specialist

WOW!!!! We have watched our video several times today with tears in our eyes. You have captured RiverMead so beautifully. I don't think we could be anymore happy with it. We are very happy and you should be proud of your work on this.

RiverMead, Marketing & Sales Manager

Render Edge created a refreshed website for my radiology group. It was an absolutely wonderful process. In addition being experienced and creative / artistic, Elliot was able to produce a site that is professional and slick. Couldn't have hoped for a better outcome or experience. Recommend with absolutely no hesitation!

Commonwealth Radiology Associates, President

His photography skills are unbelievable. Elliot had done a food beauty session of our product and the photos capture every detail of the product itself. Elliot was very attentive of our needs. However, we left all of the artistic detail in his hands. We are very pleased with the results and will certainly use him again in the future. Elliot from Render Edge Media was an absolute pleasure to work with.

Lara's Bake Shop

Render Edge Media and Elliot Gould go above and beyond to deliver a quality product and ensure my clients are happy every time.

Comcast Spotlight, Media Sales Executive

Our Agency interviewed several producers before finding Elliot Gould. His costs are very reasonable. Our television commercials were very well received. We signed on with Elliot Gould and Render Edge Media because of his great listening ability and insight to what our goals were.

Anthony & Malcolm Insurance Agency

Elliot made a virtual tour commercial for our website. He steered us through the entire project to make sure we got exactly what we wanted. He was professional, creative and inviting to work with. You nailed it! You captured exactly what we were trying to do.

Wonder Years Learning Center

It was easy to communicate with Elliot from start to finish. When it came to our production day at our facility he was extremely prompt and professional. We are already planning for our next video and we will certainly use Render Edge Media once again. The finished product was far beyond what we expected. "We are so lucky to have found you!"

Protectowire Co. Inc.

Anything we've requested has been delivered in an amazingly timely fashion and with better results than we had envisioned. Our website looks outstanding and is easy to update. It looks professional, fun and eye catching. Our digital menu boards are amazing and our customers love them! Probably my favorite thing. I never hesitate and always recommend Elliot if anyone mentions websites, professional photos, or anything remotely close as I'm sure Elliot can deliver. We've had nothing but the absolute best experience with Render Edge/Elliot.

I worked with Elliot on a 5 minute bio video to be displayed on my personal website. The video components included two "in action" phases and then an interview. He seamlessly connected each phase in a way that was engaging for viewers by creating a context and background for the interview portion that would bring my words to life. His talent in terms of production is evident in the final product. Elliot's unique ability to bring out the best in his clients is truly spectacular and hard to come by.

Miss Massachusetts 2015

Elliot did a wonderful job with an employee recruitment video. He quickly learned the subtleties of our organization. He captured exactly the content and message and emotion that we wanted to convey. Kudos! He is an excellent listener and his process was very efficient.

Fidelity House Human Services, Director of Development

Elliot listened to the client's needs and goals, demonstrated exceptional customer service skills and delivered a high end product that exceeded expectations. He was flexible, easy to work with and always remained professional regardless of the challenges we threw at him. I would highly recommend him.

Marketing Matters, LLC.

I wanted to reach out and thank you for such a great job on our photo shoot this week. It was a "monster" shot list and you pulled it off in excellent fashion. We appreciate your work and commitment very much. I look forward to another opportunity to work together in the future. I have worked on hundreds of photo shoots over the years and I must say, the quality of your work and certainly your approach and professionalism are to be commended.

Harbor Seafood, Corporate Executive Chef & Director of Research and Development

Elliot is very thoughtful and always makes sure people look their best and portray the message they are trying to get across. He is truly a joy to work with and his work is top-notch. Win-win! I would recommend Elliot and Render Edge Media to anyone and everyone looking for fantastic footage and editing.

Miss Massachusetts 2014

Kudos to Render Edge Media. You are my first recommendation to new clients with video production needs.  From start to finish you make the process extremely easy for myself as well as my clients.  Recently, a client thanked me for recommending Render Edge Media to film their commercials with words such as "…he is a very good listener…" and "we are very comfortable with Elliot."  These types of experiences for my customers are what drives my business forward, as well as theirs.

Elliot Gould of Render Edge Media, LLC went above and beyond what originally discussed to prepare an exceptional corporate video for our company's 50th anniversary celebration held at its global headquarters in Laconia, NH. Operating under an extremely short time constraint (two weeks), Mr. Gould professionally led his team to deliver a fantastic product on time and on budget.

Aavid Thermalloy

Lots of patients have seen the spot and love it!!!

Spindel Eye Associates

He was very easy to work with and he did a fantastic job with the finished videos that he did for us! He knew exactly what we wanted and did what we asked of him!! We'd definitely have him do more work for us in the future!! Elliot was great!

Defense With Dignity

Thank you very much Elliot. You are delightful to work with!!!!

Seacoast Community School

I cannot thank you enough for always taking my phone calls (especially the trivial ones), and the timeliness of taking a client through the process of creating their first commercial.  The creativity you have brought to the table is amazing, and I am excited to continue working with your company.  Kudos to Render Edge Media. The creativity you have brought to the table is amazing.

You did a fantastic job. Look forward to working with you once again. Thanks for everything.

Rochester Toyota, Owner

Thanks for the quick turnaround. Great work.

The Long Group, Founder & Principal

The Video Masta! A big thanks to Elliot Gould of Render Edge Media for shooting this sweet coverage of the Boston ANCESTOR tour stop.

Author

The process of creating it with such an experienced, patient, and design savvy team was an absolute pleasure. I always felt understood and was treated in a courteous, accommodating, and professional manner. I could not be happier with the result. I am thrilled with my website!

MSW, LCSW, CT

Elliot was great in his ability to incorporate text and imagery into a professional, appealing, user-friendly site. The communication level was great. His help and guidance brought my site from obscurity to relevance within a few days of going live. I am on the first page frequently, often in the top 5. Nice work. I highly recommend his services.

Gaffin Tree, Arborist

Thanks Elliot. You did an excellent job! We will keep you in mind for future projects. It was great working with you!

O'Neil Cinemas, Owner, Executive Vice President

Thank you so much for the design of my website. It is much more professional, easy to navigate, and supplies a lot of information. If I hear of anyone else who is in need of a new or redesigned web site, I will send them your way. Thank you!

The Hearing Aid Company

Fantastic job - I really like it. I think it captures the look and feel of the office perfectly. Your work is excellent and you were such a pleasure to work with! Thank you so much.

Village Green Family Dentistry

You did an outstanding job on the web site. It reflects the presence and market messaging to help build our brand and sell our services. Our customers are always commenting on how easy it is use. Thank you!

Dare To Write, Author

I'm confident we will call for your services again! Thank you for making our foray into TV advertising so easy and enjoyable. It has been a pleasure working with you.

Whittier Tech

Glad you were there to make us look good – they love the group shot. I think you worked magic!

Vachon, Clukay, & Co, Firm Administrator

Thanks for your professionalism during this entire process. We are looking forward to working with you again...

Blue Angus Cafe

Just wanted to tell you how much I enjoyed the shooting. Very professional and well prepared. It was a fabulous experience!

Katerpillar Kreations

You did such a great job. A true joy to work with.

Innate Response Formulas

These videos look fantastic. Such clear instruction, great camera angles and multiple examples really show off a lot. I'm VERY happy with these.

108 Degrees

Thank YOU so much again...you are one of the best! I am thankful for you being so flexible. You did an amazing job!

Wow - these (photos) came out fantastic! I love them! Elliot did a fantastic job!

You're the best! Thank you!

Thank you so much for your excellent work!!!! I look forward to working with you again soon.

President