Carlos Santana in Boston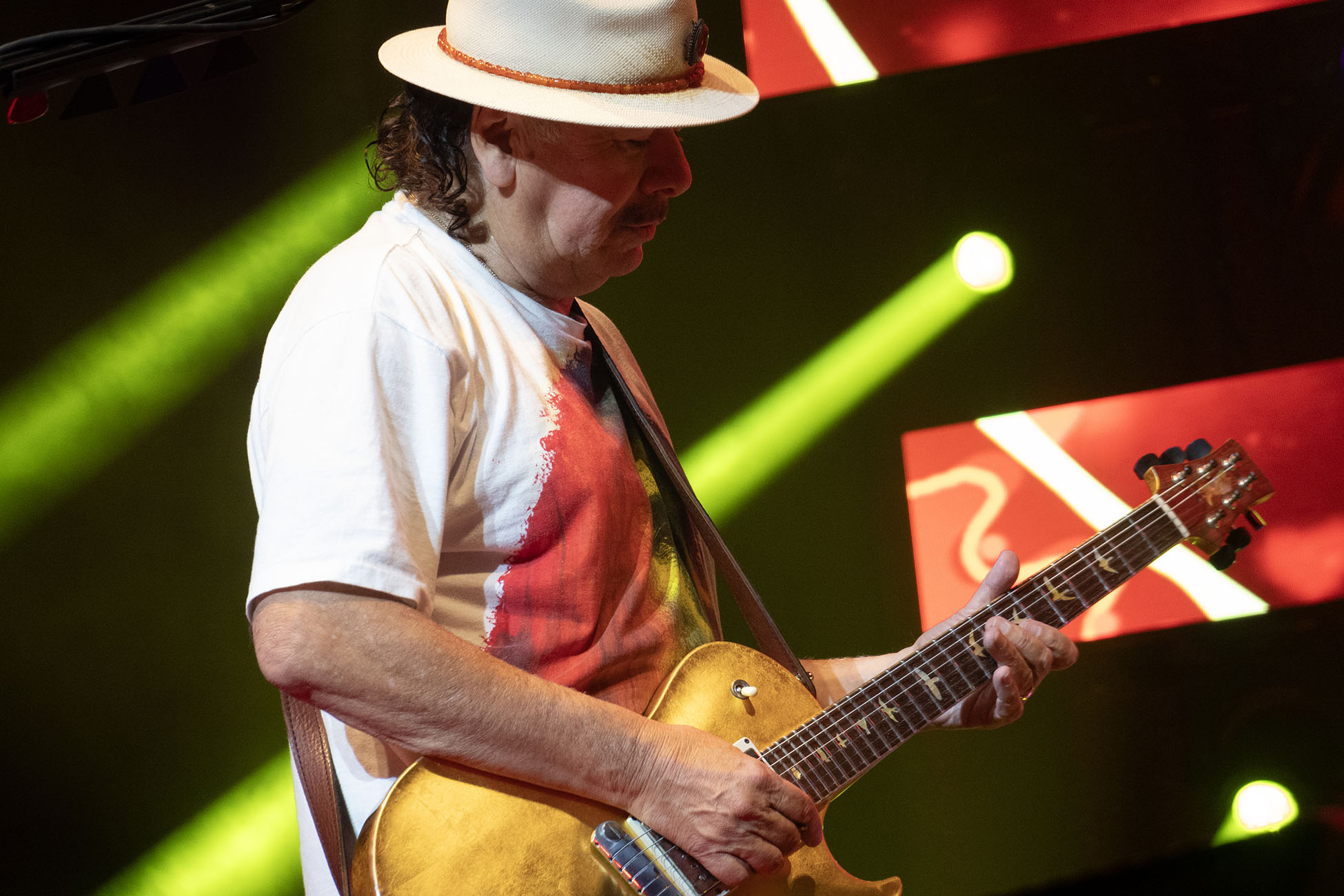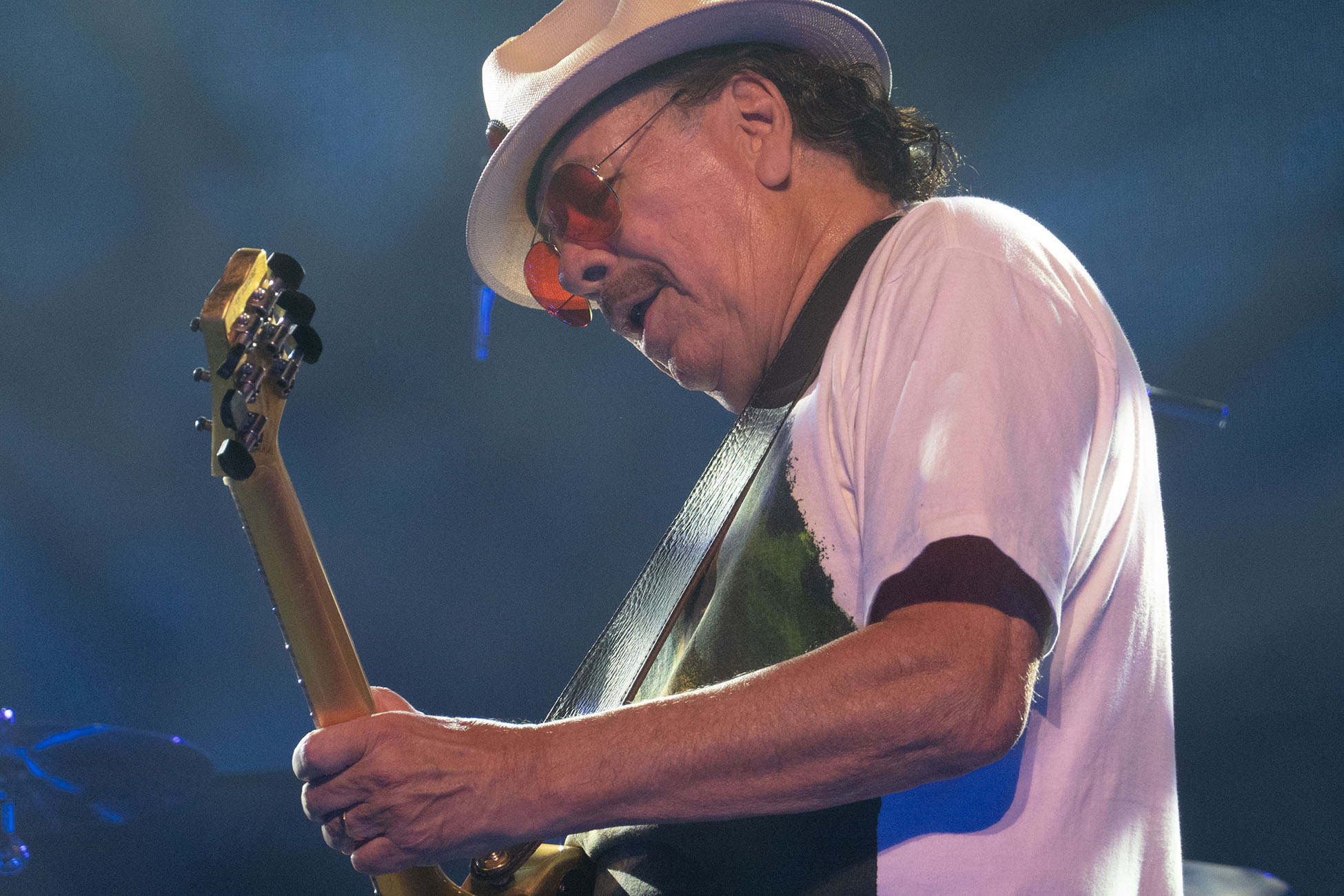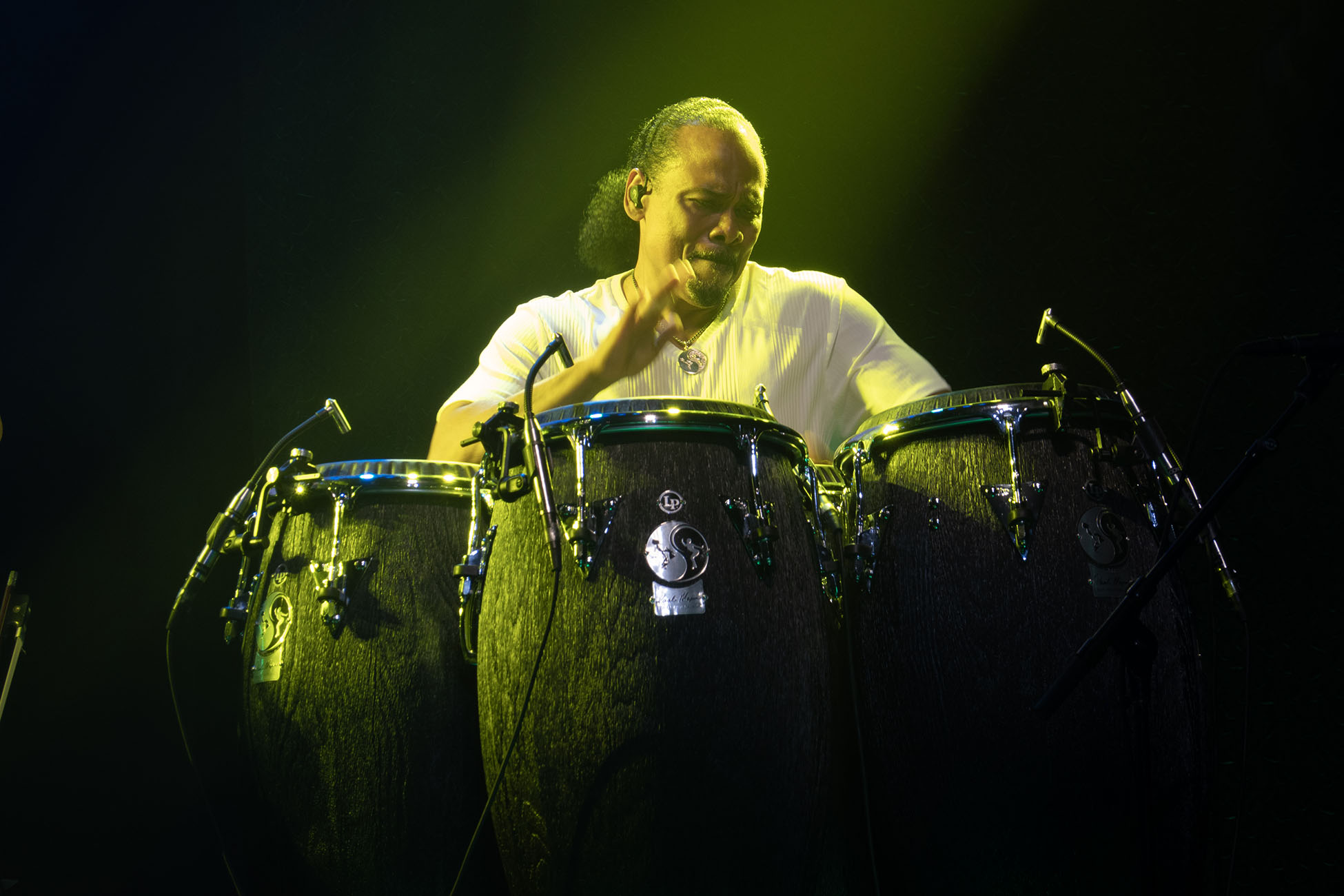 Carlos Santana has been an icon since he and his band blew away the crowd at Woodstock in 1969. The Rock and Roll Hall of Famer continues to tour on a regular basis and was in top form at the MGM Music Hall in Boston, MA on August 5, 2023.
Santana puts on an impressive show. He is no nonsense the minute his hits the stage, smoothly moving from one song directly into another. Three of the first five songs were Evil Ways, Black Magic Woman, and Oye cómo va – three of his most popular tunes. It's nice to see an artist give the audience what they came to hear so soon in the set.
I saw Santana in 2019 with essentially the same band line up. And, boy, are they tight. It's clear their years of playing together makes for a seamless presentation, like when Karl Perazzo and Cindy Blackman Santana pass percussion solos back and forth, or when Santana simply looks up after ripping off a long guitar solo and the band knows to shift to the next section of the song. Beautiful.
Santana doesn't skimp on the concert experience. The light show was amazing – vivid and diverse colors, tastefully directed throughout the night. And a multi-camera video feed projected on their huge video wall behind the band. Even from the front row it's hard not to get caught gazing up at the wall instead of looking right at the people on the stage.
Photographing Carlos Santana is a lesson in patience. Most of the time he has his body turned towards the band to play. This actually provides a nice alternative shot for a guitarist – looking over his left arm – but I really wanted some shots of him straight on. So when he did turn, it was rapid fire on the shutter.
The stage was so well lit that the camera didn't need any exposure compensation. This is highly unusual. I usually need to set the camera to shoot 0.7 under (or more) to compensate for the dark field that typically fills the frame at a concert. But not for this night. This is why it's a very good idea to make sure you're checking the exposures throughout the night. Nothing is more frustrating than over or under exposing a shot when it's completely under your control. There's enough variables at a concert that can have you miss a great opportunity, so making sure the camera settings are good is important to keep in mind.
2019
I decided to take a look at the photos I took at the 2019 show at the Xfinity Center, Mansfield, MA, on Aug 20, 2019. They are amazingly similar, but I did have a stand out shot of Carlos which I've published in this blog post. I can't remember exactly why I made it black and white, but it certainly makes it a striking photo.
It didn't appear that Santana has slowed down or lost any of guitar prowess. I'm glad he's continued to tour so we can all enjoy listening and seeing him play. Hopefully he'll have many more years for everyone to see him.