TV Commercial for Jokers Bar and Bistro in Manchester, NH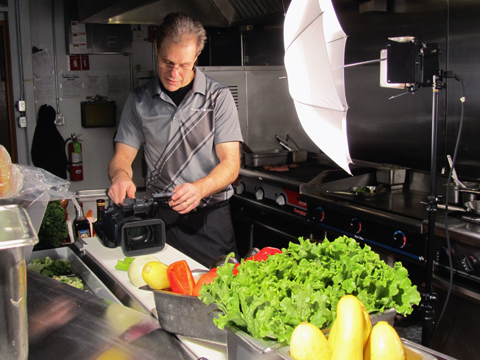 We recently completed a TV commercial for a restaurant located in Manchester, NH called Jokers Bar and Bistro (jokersbistro.com). The owner, Peter Jennings, wanted to communicate very specific attributes of the restaurant in the commercial – a casual, relaxed atmosphere, all food made fresh to order, and a venue for live events nightly. The video was shot over the course of several days. The first day was dedicated to the restaurant. We coordinated a full house of patrons and the wait staff to capture footage of happy customers enjoying themselves and great food. Many of these shots were executed with our Steadicam to give that silky smooth motion as we glided through the restaurant to "peer" in on customers having fun. The second shoot was entirely in the kitchen with Executive Chef Phil Andrezejewski. Phil was great to work with, being patient as we moved lights around for shots at the prep station, the grill, and the stove. We captured several exciting shots, complete with flames (some are used in the video), that show how Jokers turns fresh produce into made-to-order meals.
The commercial is slated to start running during March Madness and will continue for many weeks. It will also be a part of a banner ad on the Xfinity home page.