Digital Menu Boards Installed at Pizza Chef in Millbury, MA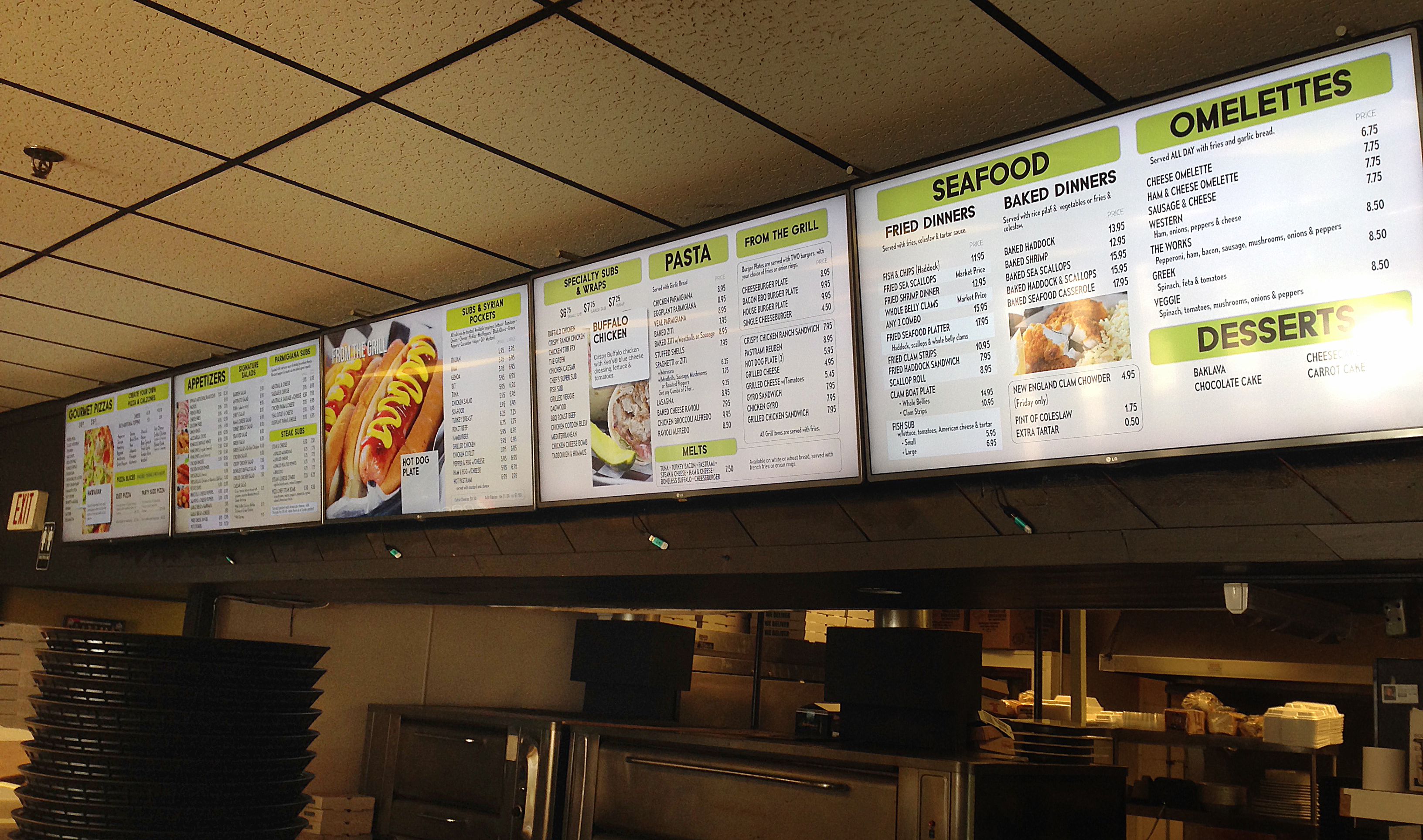 Pizza Chef, a pizza and sub shop located in Millbury, MA, asked us to overhaul their antiquated menu boards. The owners were looking for a modern menu board design that was exciting to view, easy to read, displayed great imagery of their food, and was easy for them to update on their own.
Organic Food Beauty Photography
The first order of business was to photograph their food. In a single 6-hour on-site organic food beauty photography session, we photographed 28 distinct food items. Overall, we netted 120 production-quality images – the result of using different angles and focal length lenses on each item. Over time, we have learned how to work closely with a chef to be extremely productive while producing high-quality food imagery – typically photographing four to six food items per hour. This session was no exception imaging 4.7 items per hour.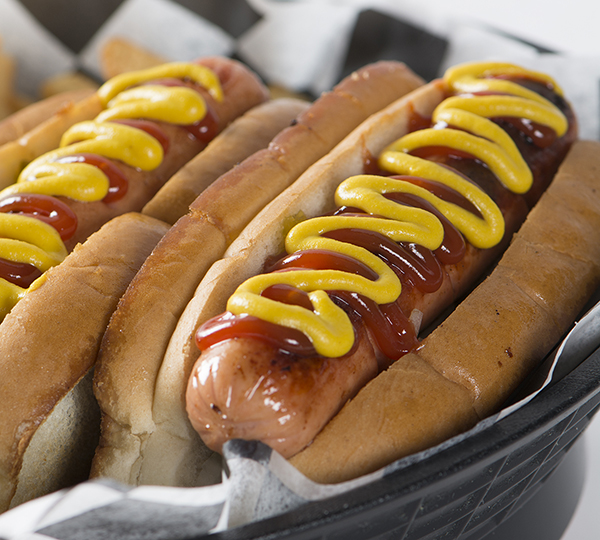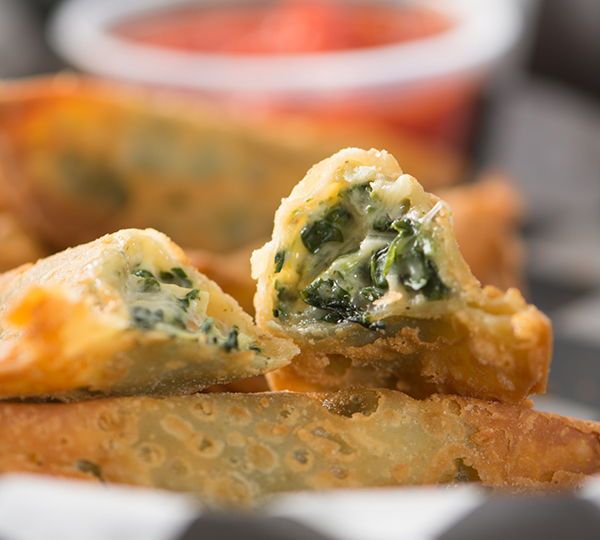 We started the photography session at 8:00AM and were still going strong after the restaurant opened at 11:00AM. All the food that was already photographed was collected on a table next to the photography set-up, and the customers were very excited, "oohing" and "ahhing" when they saw all the food and what was going on. What was interesting was that many folks decided to order something different based on seeing the images or the product right in front of them. As they say, we eat with our eyes, and the plated meals made it easy for the customers to envision how they would taste and enjoy the food. Another hard data point for demonstrating the power of good food photography.
Digital Menu Board Design
The original menu board traversed the entire wall behind the counter. To fill this space with digital menu boards, it took five 50″ displays. The challenge with designing the new digital menu board was taking Pizza Chef's extensive menu and mapping it over efficiently. Since the menu needs to be easy to navigate and read, particular attention needs to be payed to the size of the headings, the lists of items and the prices. Many menu items need a description because their name is not sufficient to know what you are ordering. To avoid taking up valuable space, it was decided to have the descriptions pop up. Each is displayed for about 8 seconds, then the next description comes up. This technique was used on two of the five boards.
It is important to note that these images are not limited to use on their digital menu boards. They are also available for their website, paper menus, and any other marketing material they may produce.
The menu boards are easily updated. The prices on the menu board can be readily updated by the proprietors themselves – an important aspect because they did not want incur additional fees, nor wait, to make simple updates.