Filming in China – What Could Go Wrong?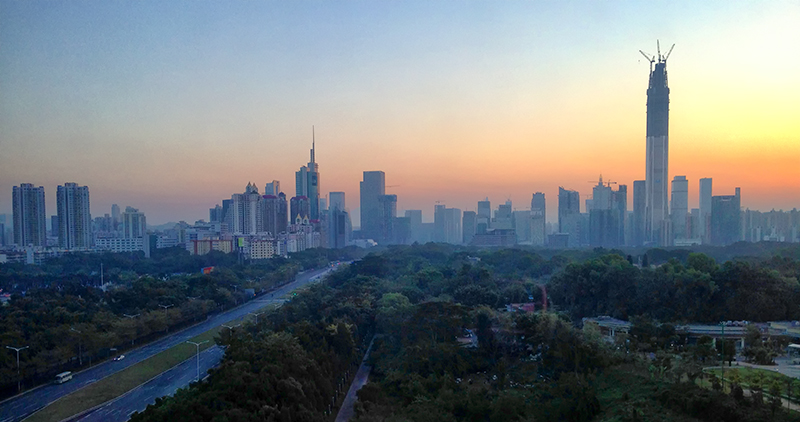 In September 2014, we were hired by Aavid Thermalloy to produce a corporate video to be shown at their 50th anniversary celebration being held at their Laconia, NH headquarters (you can see the video here). After the party was held, the company then made plans for a similar celebration at their manufacturing facility located in Shenzeng, China. For the China event, they wanted to invite a large number of their customers, and as part of the invitation, they wanted to include a "teaser" video on a USB flash drive to help stir interest in both the company and the upcoming event.
The theme for the second video was to showcase Aavid's innovative design, and put their engineering prowess front and center.
We used Aavid employees to tell the story in short bursts. The intent was to be provocative and make the viewer curious about Aavid, but not go deep in any specific subject. We wanted to spark a question or begin a conversation – for instance, "What is a pulse jet?"
After the video was completed, the text was translated into Mandarin and subtitles added for the Chinese audience.
A Mandarin Voice Over
Adding a Mandarin voice over was considered, but then discarded because we realized the amount of Chinese required to speak each passage would take more time than was available (it took a LOT of Mandarin to communicate what was said in English). Thus, the decision was made to simply use the Mandarin subtitles.
Let's Go To China!
From the time the first script for the teaser video was reviewed, the client was very interested in having some of their employees from China be in the video. The only way to do this, of course (!), was to have them filmed. The CEO suggested that we go to China to not only film the employees for the video, but to also capture motion video of their manufacturing facility to be used in future video projects.
Once the trip was green lighted, we applied for Visas through the Chinese consulate and booked our plane reservations, but I did not anticipate how things could go so sideways.
Houston, we have a problem…
At the beginning of the journey, our flight out of Manchester was slightly delayed due to snow, so I decided to take out my laptop to do some work. It was then I realized I had forgotten to pack by power adapter. Ackkk! This was a major problem. I needed the computer to edit the footage captured in China and render a new version of the video because it was going to be shown at the main event with Aavid's customers.
I was dropped off at the airport, so I didn't have my car to leave the airport to go buy another one at the local Best Buy. I could have hired a taxi, but driving to the store really wasn't a practical solution because it was too close to boarding time.
I knew Best Buy had vending machines in many airports with lots of technical gadgets in them, so I called Best Buy and asked them if their Newark, New Jersey kiosk had an Apple power adapter. Unfortunately it did not. I had to come up with an alternative plan.
I then noticed that there was an Apple store located close to the Newark airport (about 20 minutes away by car). I called the Apple store to verify its proximity to the airport, and that it had what I needed in stock. They confirmed both, so now I had a concrete plan: After landing in Newark, I was going to leave the airport, take a taxi to the Apple store, then return.
I had four hours in between flights at Newark, so I thought the plan was solid. A lot of things would have to go very wrong for me to miss the flight to China. I also thought this was much better solution than going to China and trying to find the adapter there. (This turned out to be the right call. I had NO time in China to go searching for the power adapter.)
I was nervous, but thought I was in good shape. However, the plan did rely on having enough time to complete the mission. Unfortunately, for some reason we stayed parked at the gate. I started to sweat. Whatever was responsible for the delay was putting a serious crimp in my plan. Then a United Airlines agent came on board.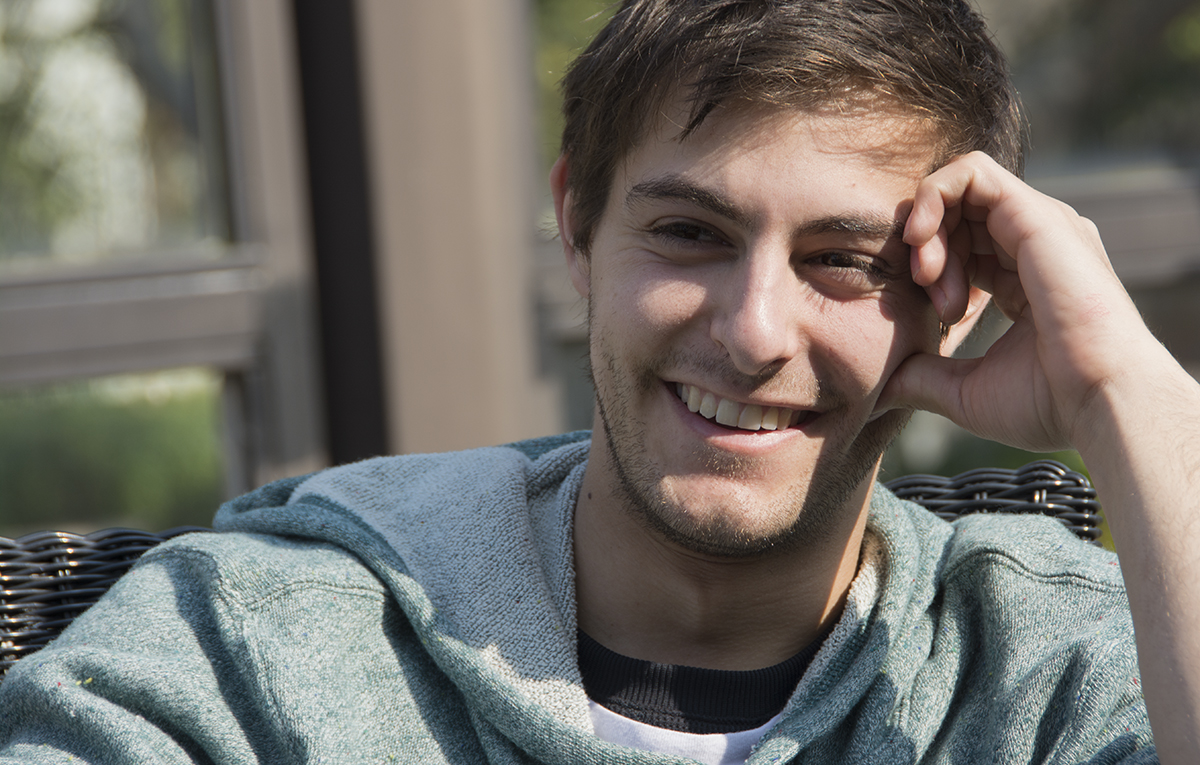 She explained there was too much weight on the plane and they needed someone to volunteer to get off and be re-booked to Newark via Boston. After an uncomfortably long, silent delay with no one raising their hand, the agent walked down the aisle. Talk about nerve racking. The agent stopped at the row just behind me, and asked a young lady to get off the plane. She was last one on board and, therefore, was the first person to get kicked off. Ouch! To her credit, she didn't whine or complain. I don't know what I would have done if I was asked to get off. "No, you see, I am going on a business trip to China. I need time at the Newark airport to retrieve a vital piece of equipment…" I can't imagine how desperate I would have sounded. I'm glad I was not selected for de-planing. Yet another good reason to check in and get on board a plane early.
With the extra weight off the plane, we took off. As soon as we landed in Newark, I left my camera bag with my partner, gave him some parting words that he would have to run the video shoot the first day if I didn't make it back in time, then ran to the taxi station. It turns out I made the round trip to the Apple store and back in less than an hour. My taxi cab driver was great. He even escorted me through the mall directly to the store. How wonderful was that!
The flight itself to China was uneventful, but long, lasting 16 hours in the air.
No Access to Google Services – Really?
Once we checked into our hotel in Shenzeng, I discovered something I should have figured out before traveling to mainland China. No, not a plug to convert my power cords (I brought three of them!). It turns out China is blocking all Google services. (See Tighter online controls in China point to wider clampdown for detailed account of this.) Since I use GMail, I was faced with the prospect of not being able to read or write email for an entire week. Not pretty. I had pre-purchased a SIM card for my iPhone that was conveniently waiting for me at the hotel front desk, so I quickly installed that and discovered I couldn't get GMail through the data plan for the phone either. I struggled with this for a while until I realized I forward my mail from GoDaddy to GMail. Ah-ha! I was able to successfully log in to the GoDaddy webmail client to manage my email. Whew! Another crisis averted.
It was impractical to bring all of our equipment, so Aavid rented what we needed locally – lights, stands, slider, jib, etc. We brought our cameras, lenses, and mono pods. The rental company came through like a champ with everything else we needed. They even stayed to show us how to assemble everything. No English required. They simply picked up the equipment and carefully demonstrated how it worked. Very nice!
Check your Visa, please
For the last day in China, we decided to spend the day in Hong Kong as a tourist, so we went down to the lobby to talk to the Concierge. In the lobby, we bumped into one of the VPs from Aavid who casually asked us what we were going to do. After we told him, he asked to see our passports. He noted that my passport had a multi-visit Visa so I could return to mainland China, but my partner, Brandon, did not. Think about it. After having a wonderful day in Hong Kong, he would have been stopped at the border on the way back to Shenzeng, and he would not have been allowed to return to our hotel. Wow. What a disaster that would have been. So instead, we decided to check out of the hotel and book a room at a different hotel near the airport in Hong Kong so we wouldn't have to return to Shenzeng. We were thankful for bumping into the Aavid executive.
We had an excellent day in Hong Kong, but the air was very hazy. Hong Kong has a long-documented history of poor air quality, and we were probably there during a low point. We didn't notice any particular order or taste to the air, but it absolutely ruined the view from "The Peak." We could hardly see across the bay. I was able to manipulate the photo a bit to bring out some of the detail. Here are the before and after images to demonstrate how the view was obscured.