Queen with Adam Lambert and the Sony DSC-RX100M6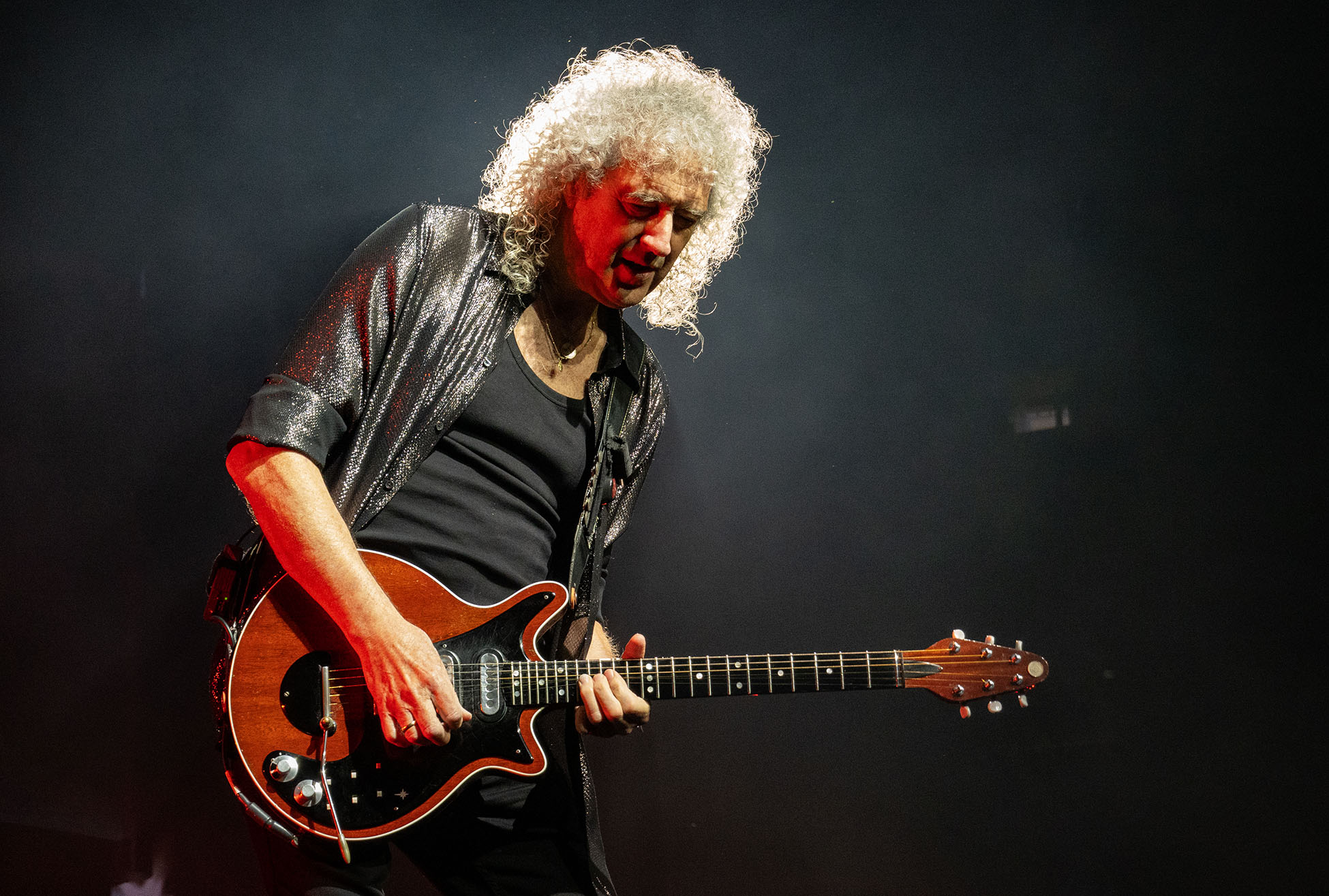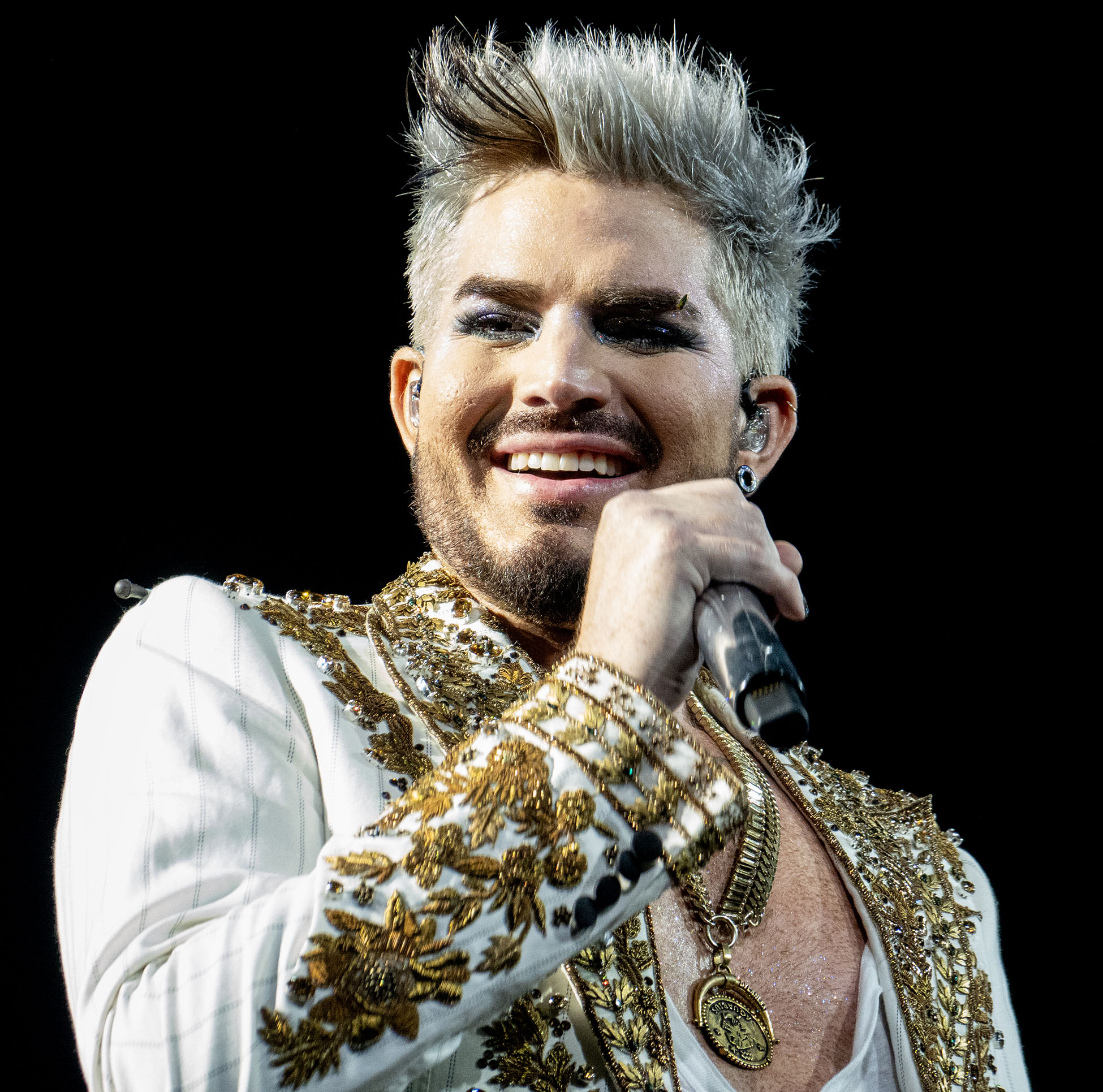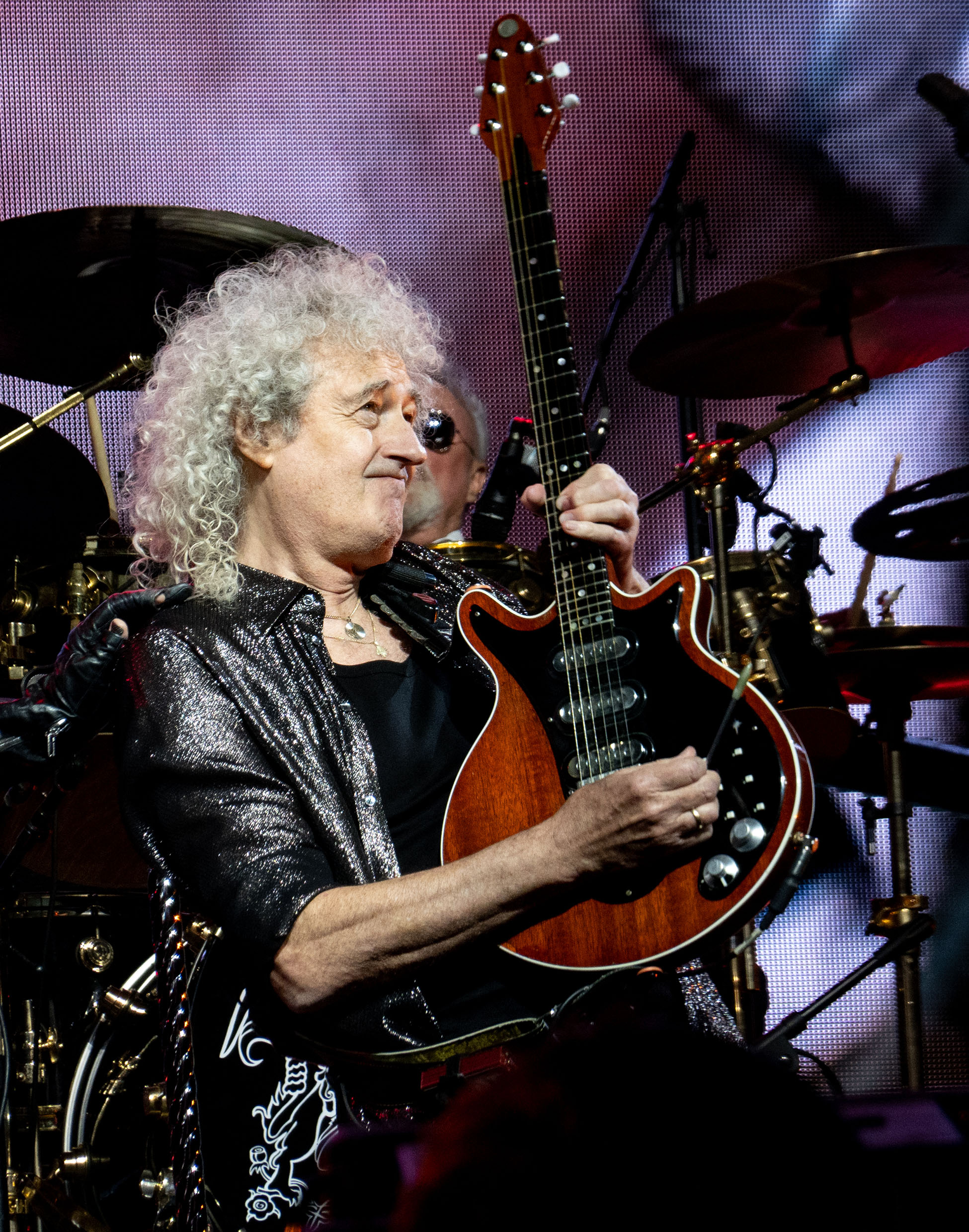 I was first introduced to Queen in 1974 with the release of their second album, Queen II. I was neighbors with Freddie Heller, the manager of Mott the Hoople at that time, and Mott was touring with Queen, and Freddie knew that Queen was going to be big.
I instantly loved their hard-hitting style of music, specially with the way they blended all the songs on each side of the Queen II album. Those are still some of my favorite Queen songs. Then, in late 1975, they released A Night at the Opera along with the iconic single, Bohemian Rhapsody, and literally everybody knew Queen.
I eventually went off to college, discovered Genesis and a few other bands, and Queen fell of my radar. Of course I was aware of their subsequent hits, like Under Pressure and Another One Bites the Dust, but it wasn't until their 1985 performance at Live Aid that they really caught not only my attention – but the world's.
The bands performing that day said that Queen stole the show. Queen was a very seasoned live performing band by that time. Their dedication to their craft was evident by their preparation for the concert. Queen rented out a hall for week to rehearse and hone their 5-song set. Their prep set the stage for what turned out to be a performance for the ages.
Freddie Mercury, the consummate front man, was literally at the top of his game that afternoon, captivating the audience at Wembley stadium and culminating with his sustained note during the a cappella section which came to be known as "The Note Heard Round the World." While watching the concert, I was actually caught off guard with how well the band was received. Seeing all 72,000 people sing, clap and sway their arms together to the music was very touching. I would have thought such an ovation would only have been reserved for Led Zeppelin.
The result of Queen's appearance at LiveAid was a resurgence in their record sales and popularity. However, just two years later, Freddie Mercury was diagnosed with AIDS, and then died in 1991 from AIDS-related bronchial pneumonia.
In 2005, Queen toured with Paul Rogers on lead vocals, then, in 2009, Queen appeared on American Idol to perform Bohemian Rhapsody with Adam Lambert. With his phenomenal vocal range and flamboyant style, Adam was a natural fit for Queen. This eventually led to Adam touring with the band on a permanent basis.
Fast forward to 2023, Queen announces their "Rhapsody" tour and two dates at the TD Garden in Boston. Since I had never seen the band, I decided to get a ticket. And, boy, was I very pleasantly surprised.
I think Queen's staging and light show was one of the best I have seen – on par with Peter Gabriel's 2023 I/O tour. I wasn't quite sure what to expect with Adam Lambert, but I left extremely impressed. I believe he is as great a front man as there is in the business. His command of the stage, top-notch singing, and multiple costumes demanded the audience to pay close attention to him, but with fun and familiarity that endears him to everyone.
Adam was an absolute joy to photograph. Striking poses. Impressive outfits. Very expressive facial expressions.
I was lucky with my seat location. Positioned part way down the runway between the main stage and the outrigger stage, Adam and Brian often stopped right next to me to sing and play. It offered me the ability to capture some very tight shots without the need to crop them later.
My Sony DSC-RX100M6 came through like a champ. I was unhappy with the blurriness I experienced the last time I used the camera at a concert, so I upped  the minimum shutter speed from 1/125 to 1/250. With the bright lights my exposures ranged from ISO's of 500 to 1600 resulting in low-noise images. I suspect with concerts at smaller venues with average lighting that the camera would most likely shoot at ISO's of 1600 or greater.
Big Bonus
Roger Taylor played his drum solo on the out-rigger stage, then a few songs with Brian and Adam accompanying him on the small stage. At the end of the set, as Roger was passing by me to return to the main stage, I called out his named and requested his drum sticks to which he immediately tossed them over. The concert goer seated in front of me caught one of them and I caught the other. Score!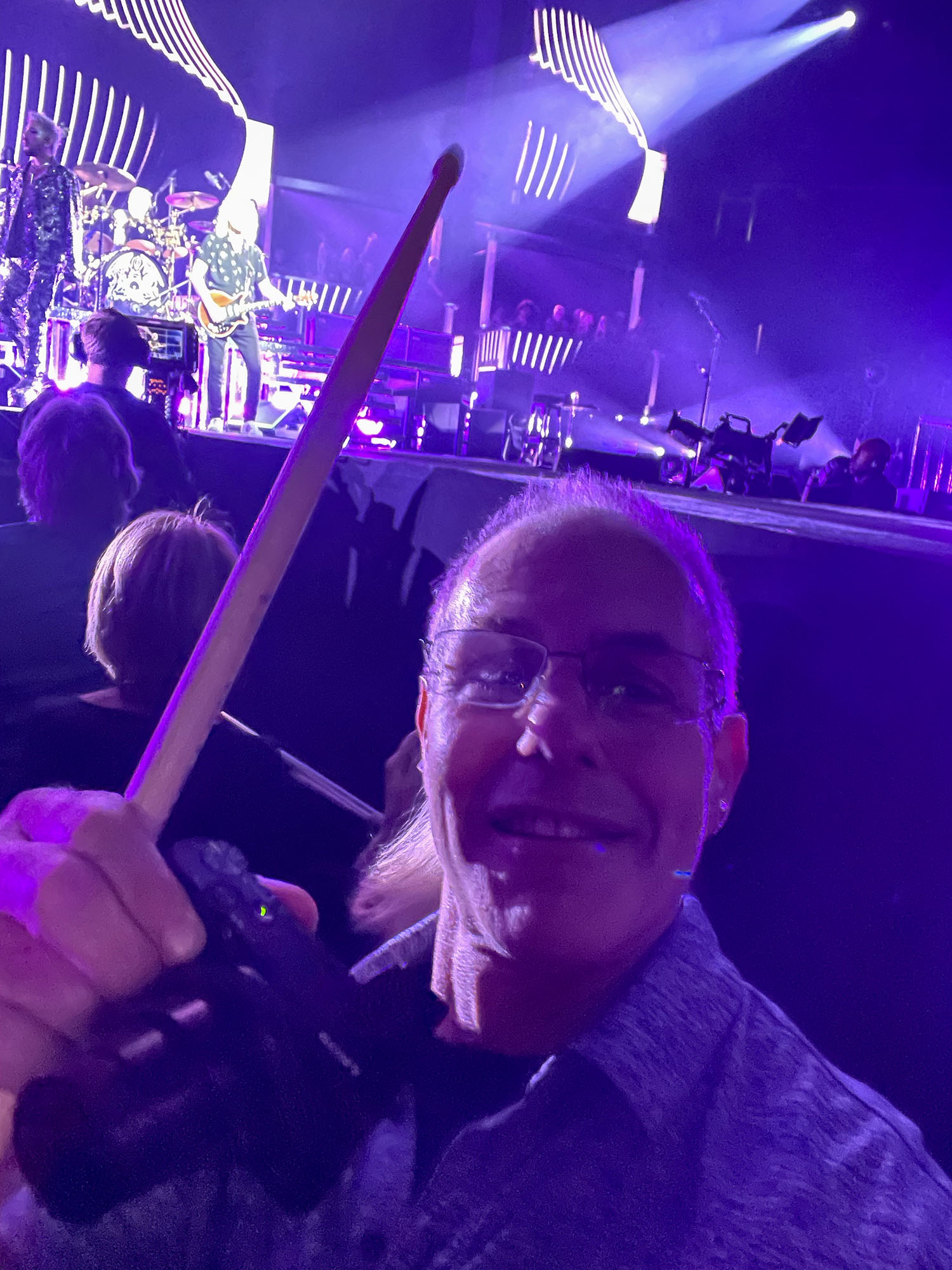 The audience stood through the entire show providing a very electric atmosphere that I'm sure stoked the band members. Even a huge hit of feedback during Brian May's acoustic rendition of Love of My Life couldn't deter the crowd from continuing to sing the song as if nothing happened.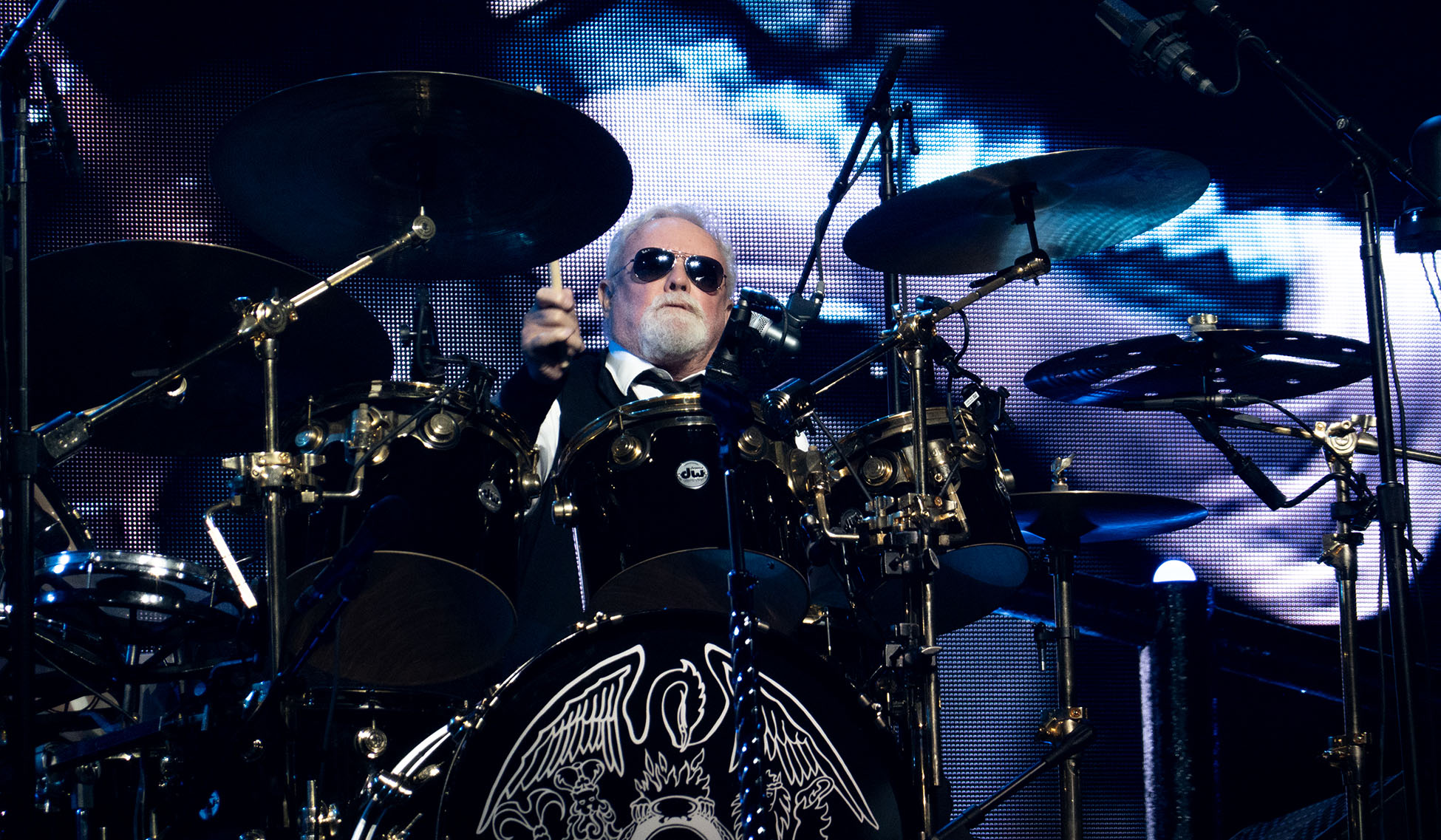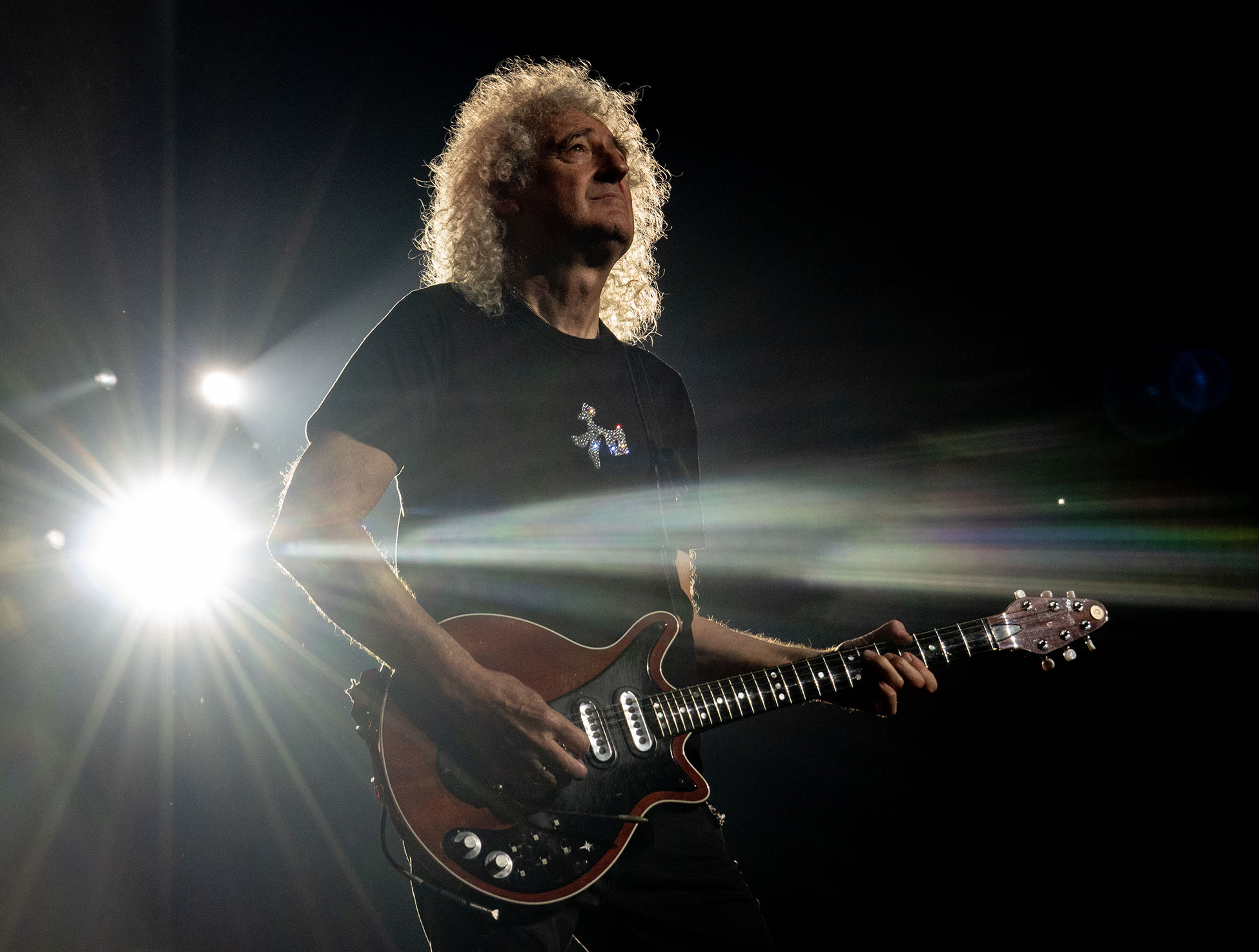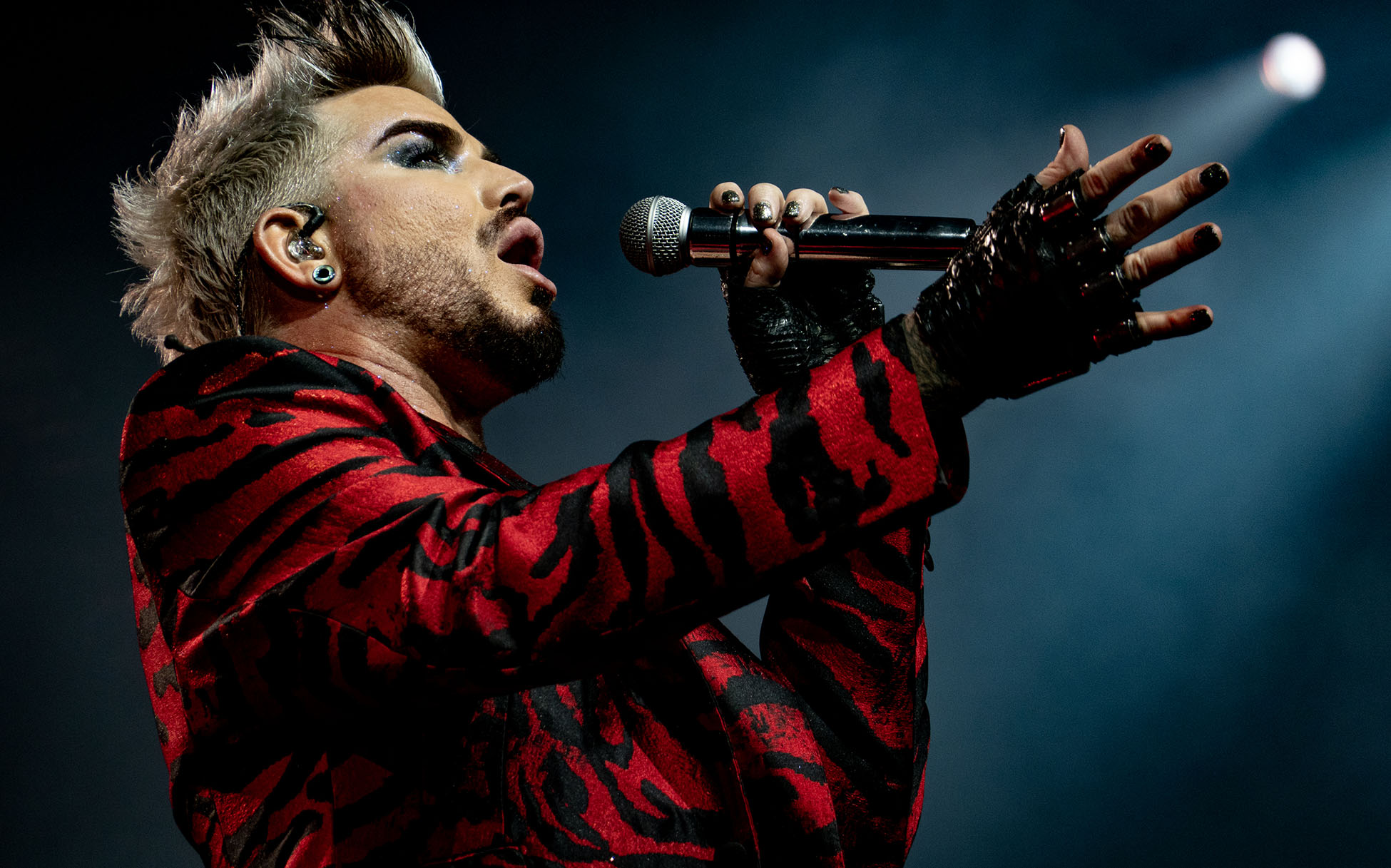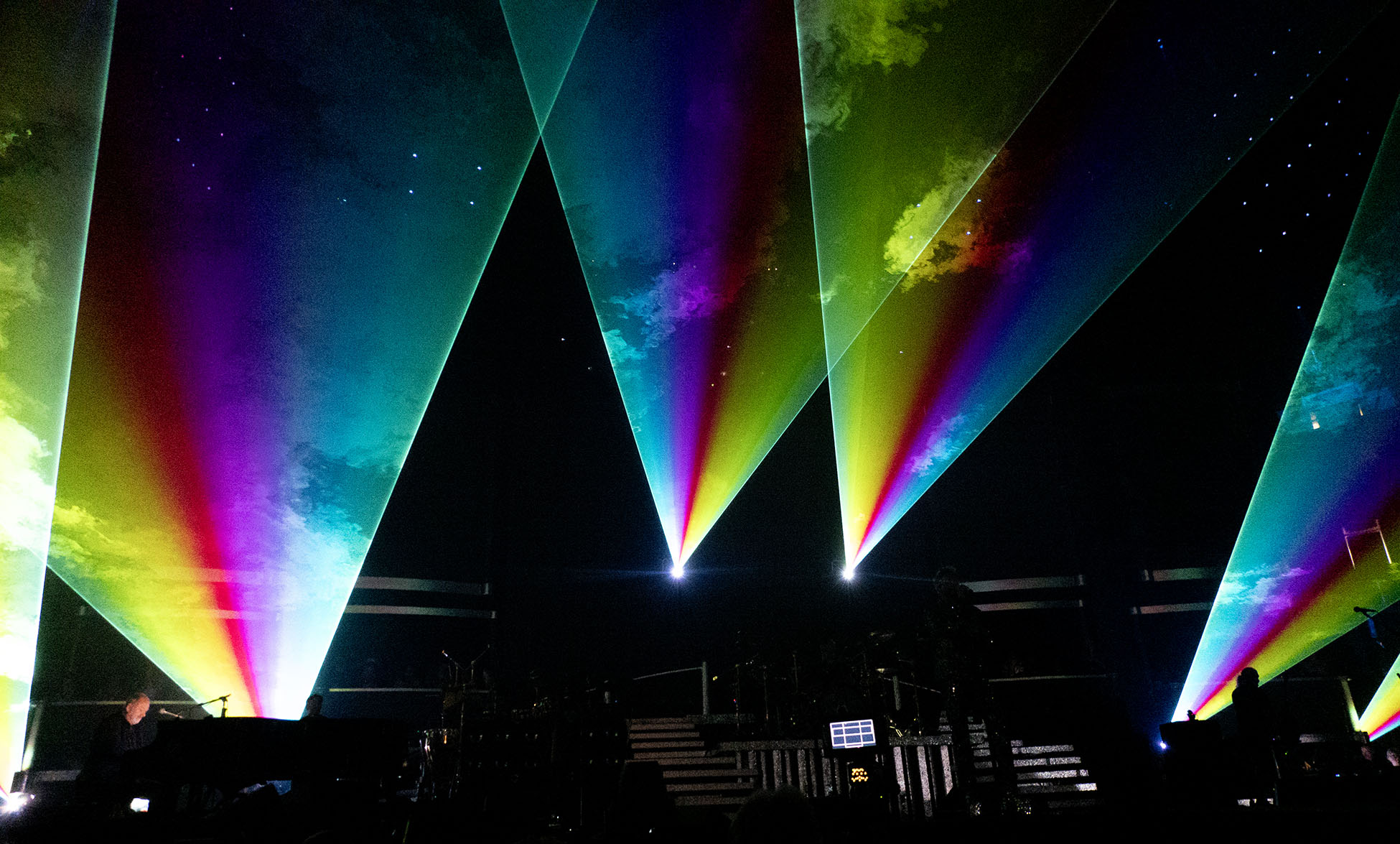 Then Brian stopped and said he loved seeing the lights from the phones because it reminded him of the old days when people raised their lighters in the air. He then requested everyone to turn on their phone lights. The scene looked beautiful.
THEN the crowd erupted when Freddie Mercury appeared on the screen and sang the last verse with Brian. The well-rehearsed moment was actually quite touching culminating with Brian reaching out to almost touch Freddie's hand at the end. I imagine there are nights this must remind Brian of when he and Freddie used to preform the song together on the outrigger stage.
Overall I was very pleased with the concert. It contained everything you would want. Great lighting. Fantastic staging. Amazing visuals. A fabulous band, and great music to sing along to. I would wholeheartedly recommend going to see Queen. They have not lost a step and with Adam Lambert at the helm, they should be great for many years to come.