Sony A7R-iv Producing Lines in Concert Photos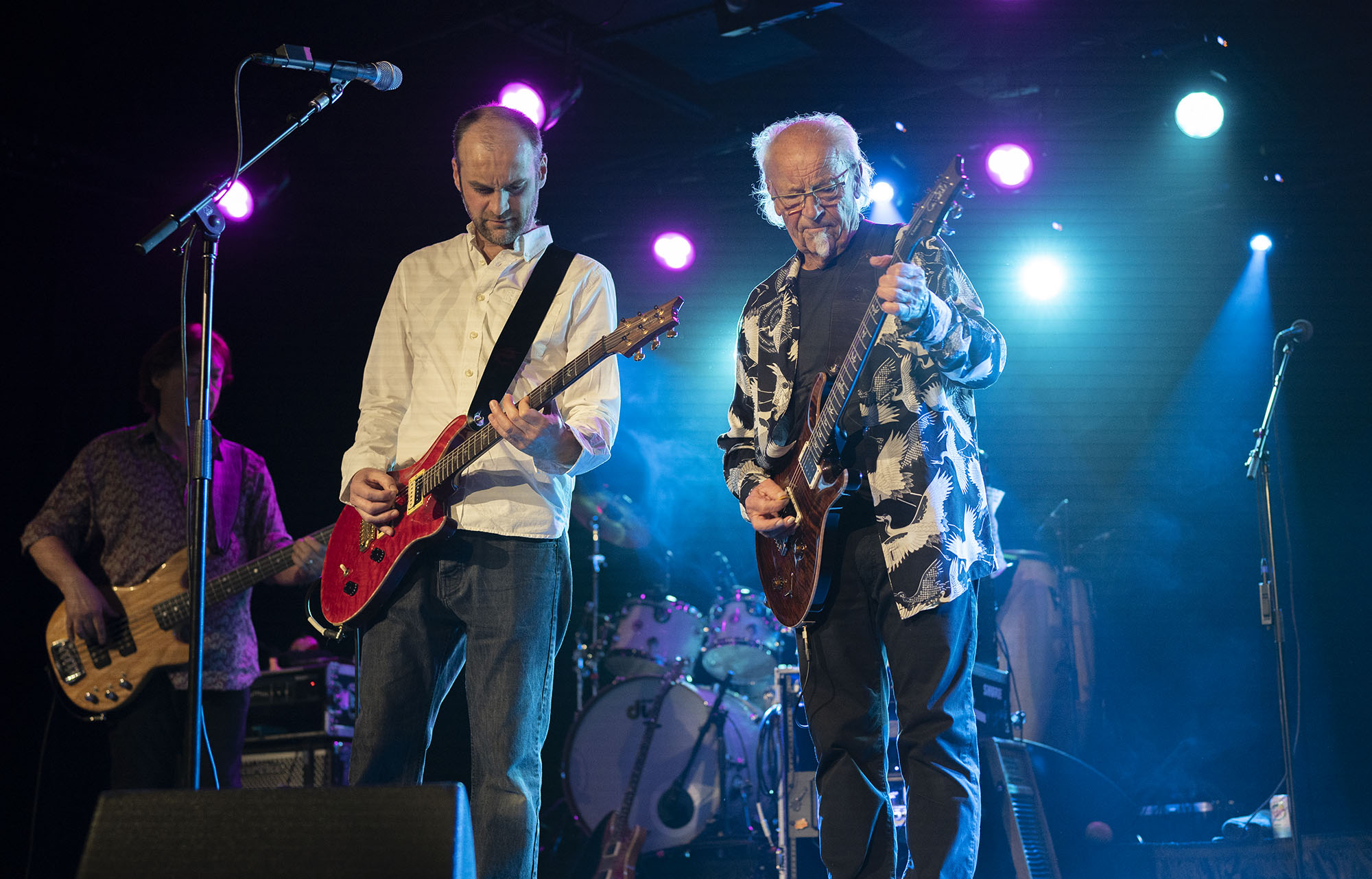 Under certain conditions and using the Electronic First Curtain Shutter, the Sony A7R-iv will produce horizontal lines in your images.
This was a painful discovery. This was the first concert I used my Sony A7R-iv along side my Nikon D850. As I shot the concert, I was happy with what I was capturing on the Sony, but when I got home and looked at the images, I saw they contained horizontal banding lines across the entire frame (see example photos).
Horizontal Lines Caused by EFCS
A search on the internet quickly produced stories from other Sony A7R owners who experienced the same phenomena. It turns out it is related to using the Electronic First Curtain Shutter (EFCS).
I set up the Sony A7R-iv for silent shooting. This employs the electronic shutter exclusively so there is no mechanical sound when you take a picture. I like this stealthy mode so people are not aware of you when you are taking a candid.
Advantages with using the electronic shutter
Beyond silent operation, there are other reasons to use EFCS.
With EFCS, there is less latency at the beginning of the exposure. Since these cameras are mirrorless, the shutter is open when you are using the camera – that's how you "see" through the viewfinder or the display on the back of the camera. If you use the mechanical shutter, when you press the button to take a picture, the mechanical shutter first closes over the sensor, then exposes the image. The latency is small, but it's definitely there. Using the electronic shutter to start the exposure means the image capture starts immediately – no latency.
The second advantage with the electronic shutter is that at slower shutter speeds (1/5 to 1/30s), the mechanical shutter can actually cause the camera to vibrate slightly. Most of the time this effect is never seen, but do a search on the internet, and you'll see plenty of examples of how images are made less sharp due to mechanical shutter vibration.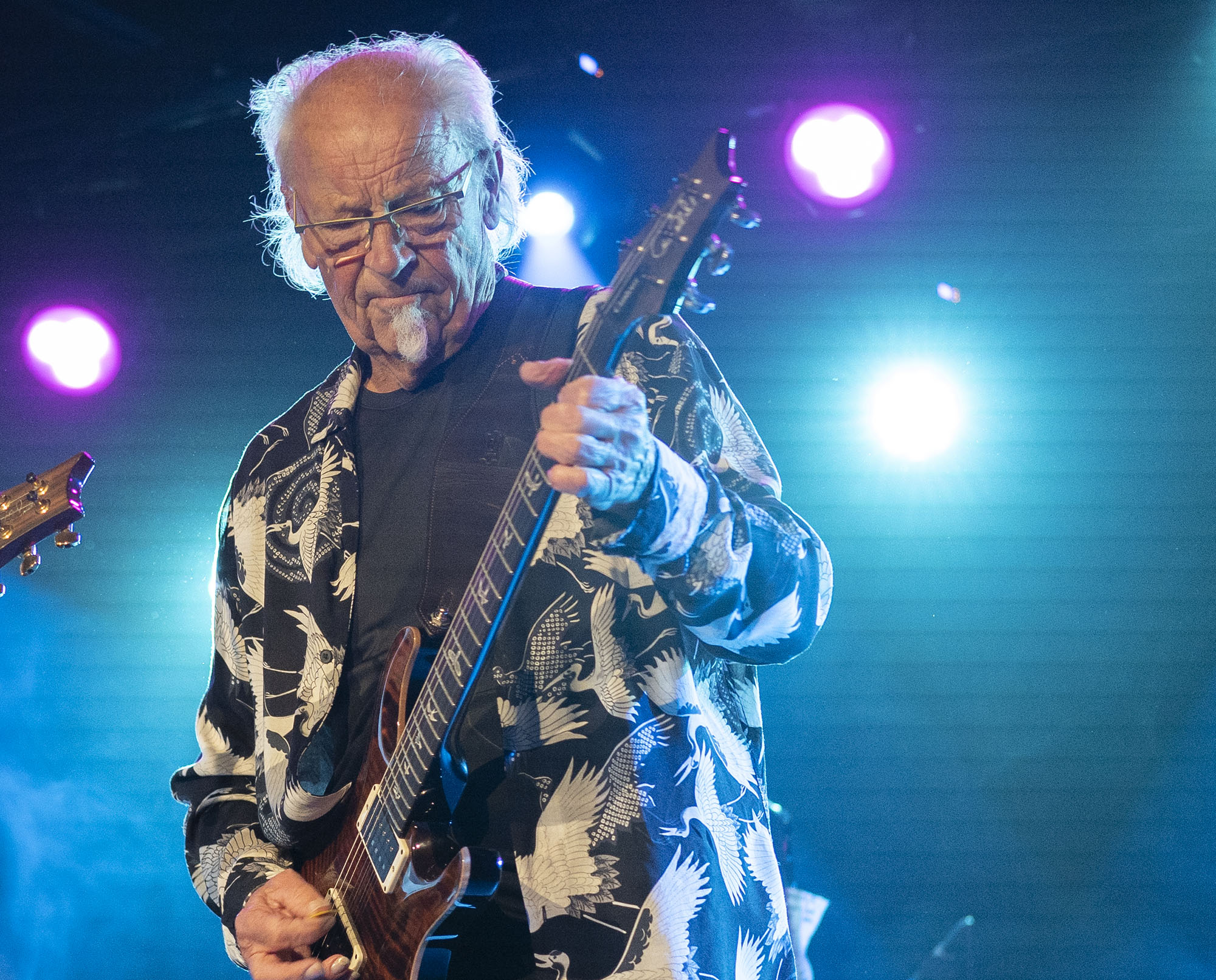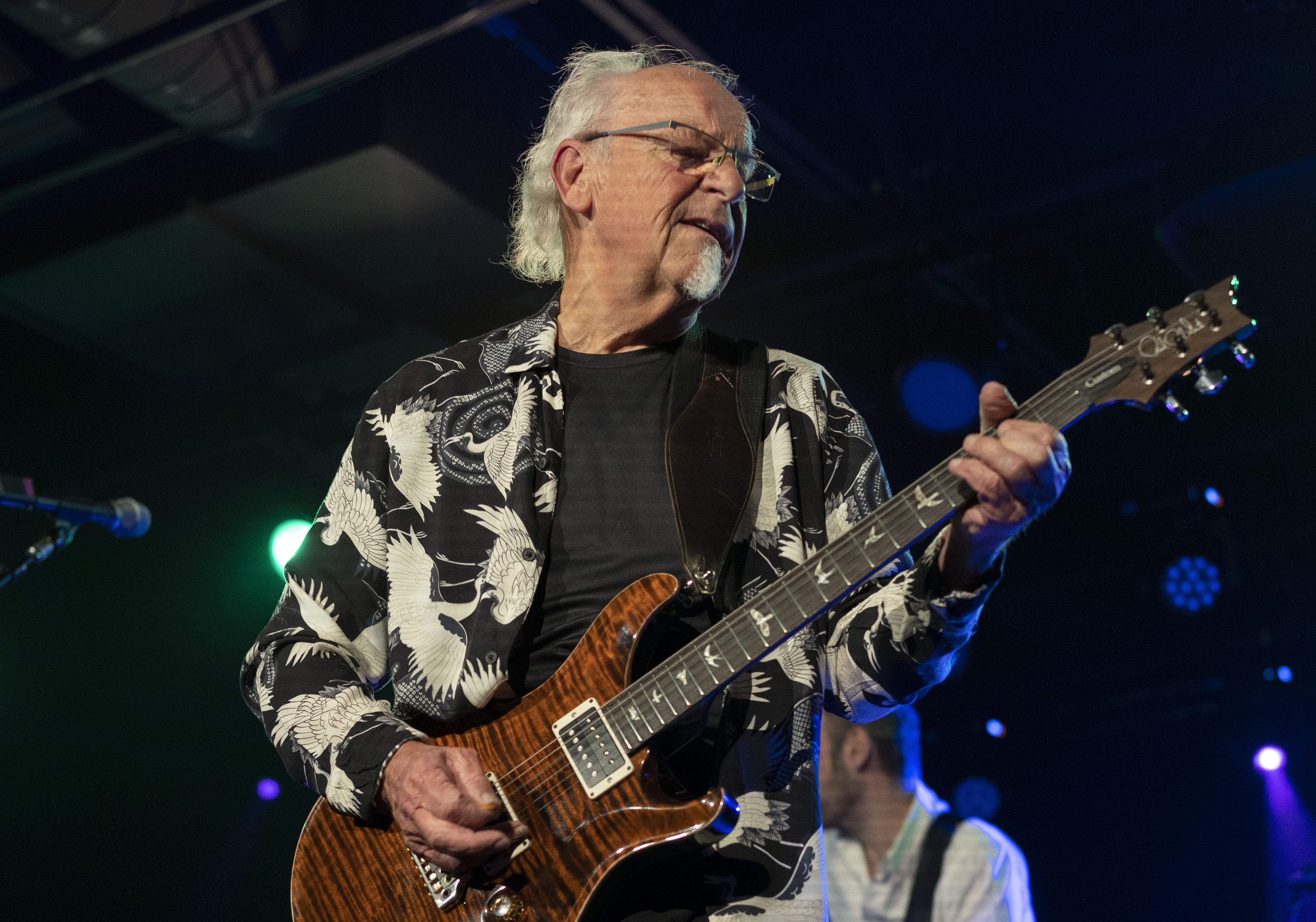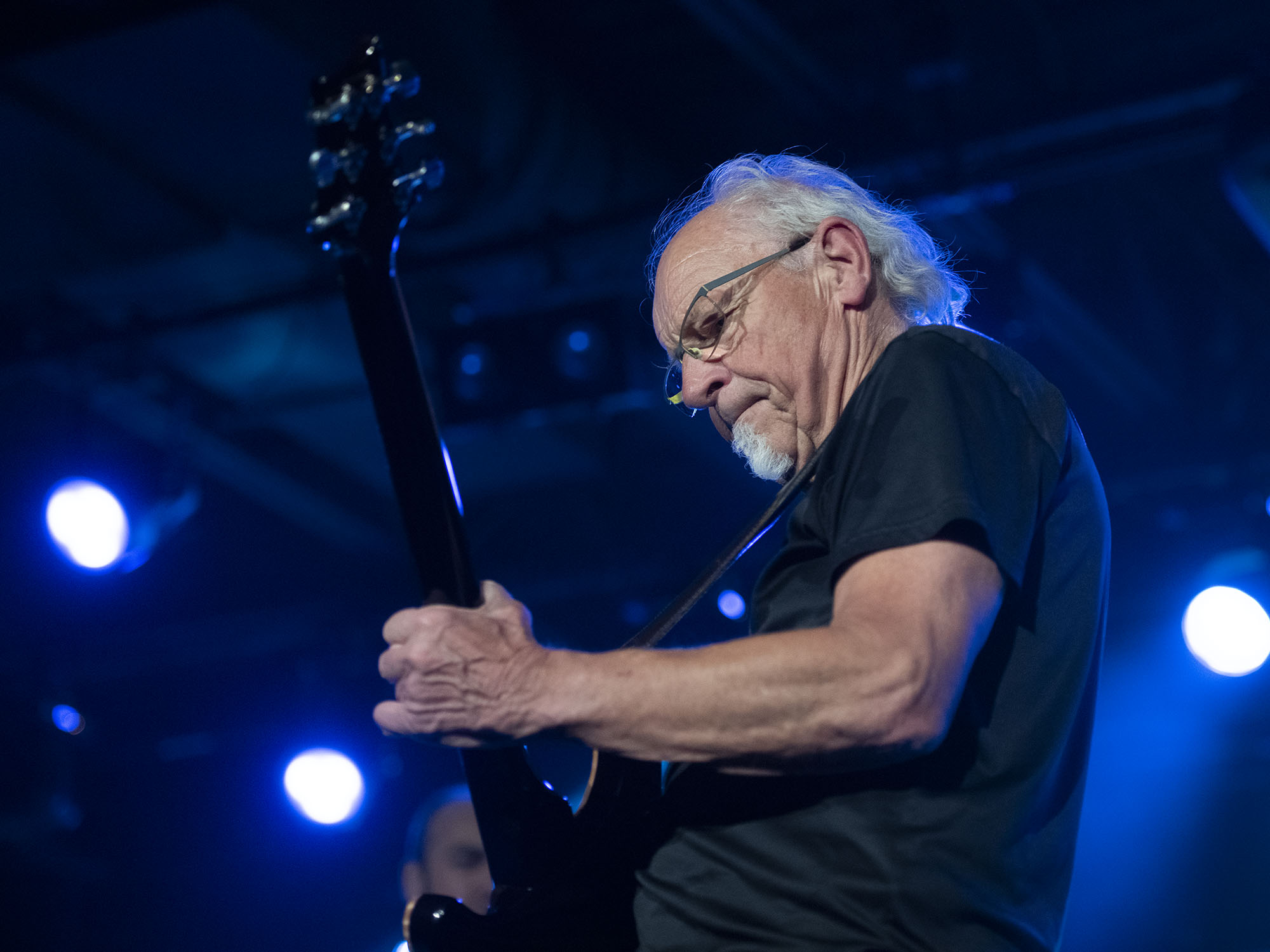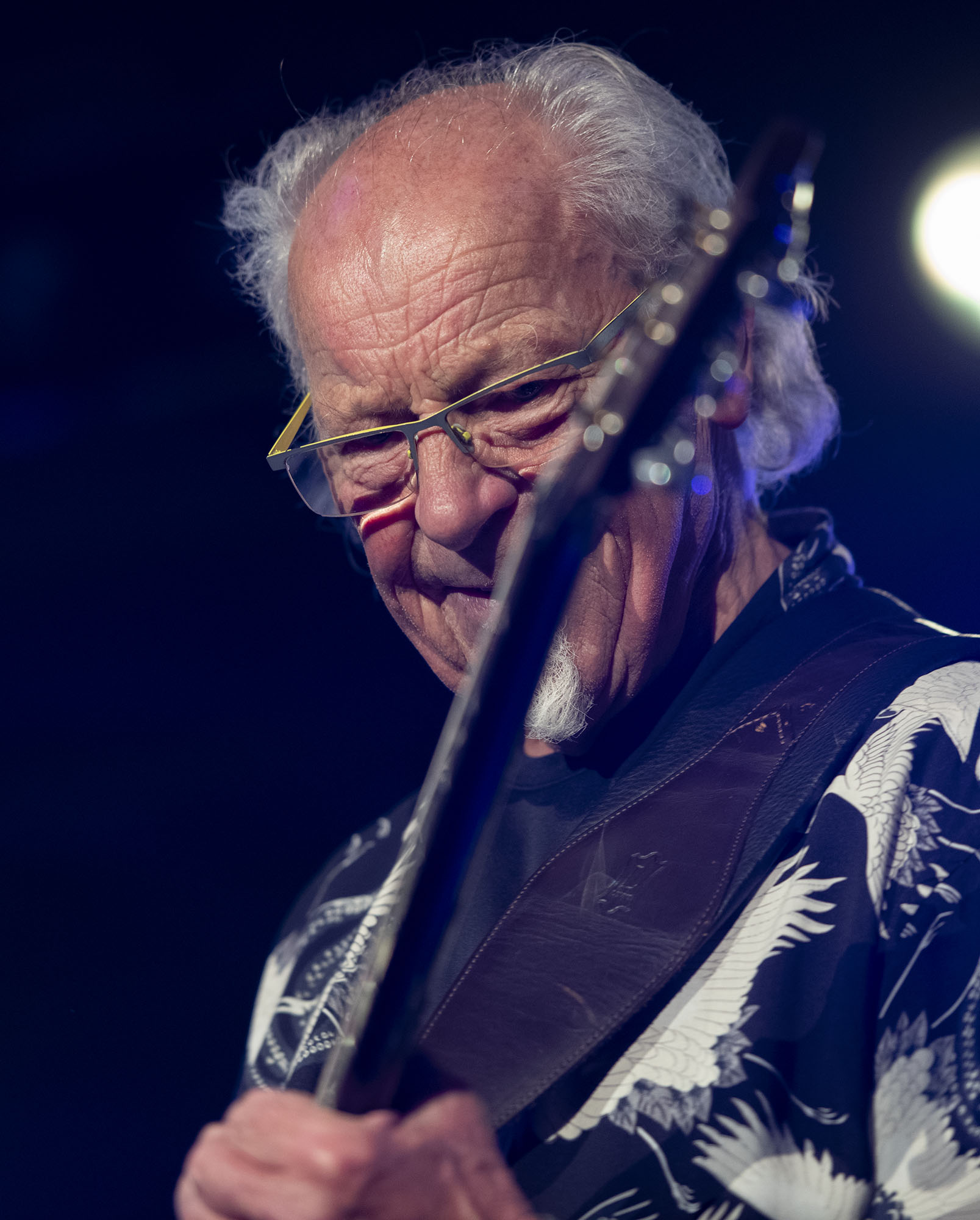 However, I was completely unaware that under certain exposure conditions the electronic shutter can cause banding across the image.
As you can see in the example shots, it is pervasive and very difficult to compensate for in post-production. I'm very happy I also shot with my Nikon D850.
Nikon D850 Images Just Fine
As you can see from these photos, the Nikon D850 exposures were just fine. I wanted to show these to rule out that the banding was caused by the lighting at the concert venue.
I've now permanently set the Sony A7R-iv to mechanical shutter. I'm looking forward to using it at another concert to confirm that this will eliminate the banding issue.
This is a very subtle effect, so I fear very few people are aware of the hazard. Hopefully this and other articles will prevent a photography failure for someone in the future.