Website Video for Day Care Center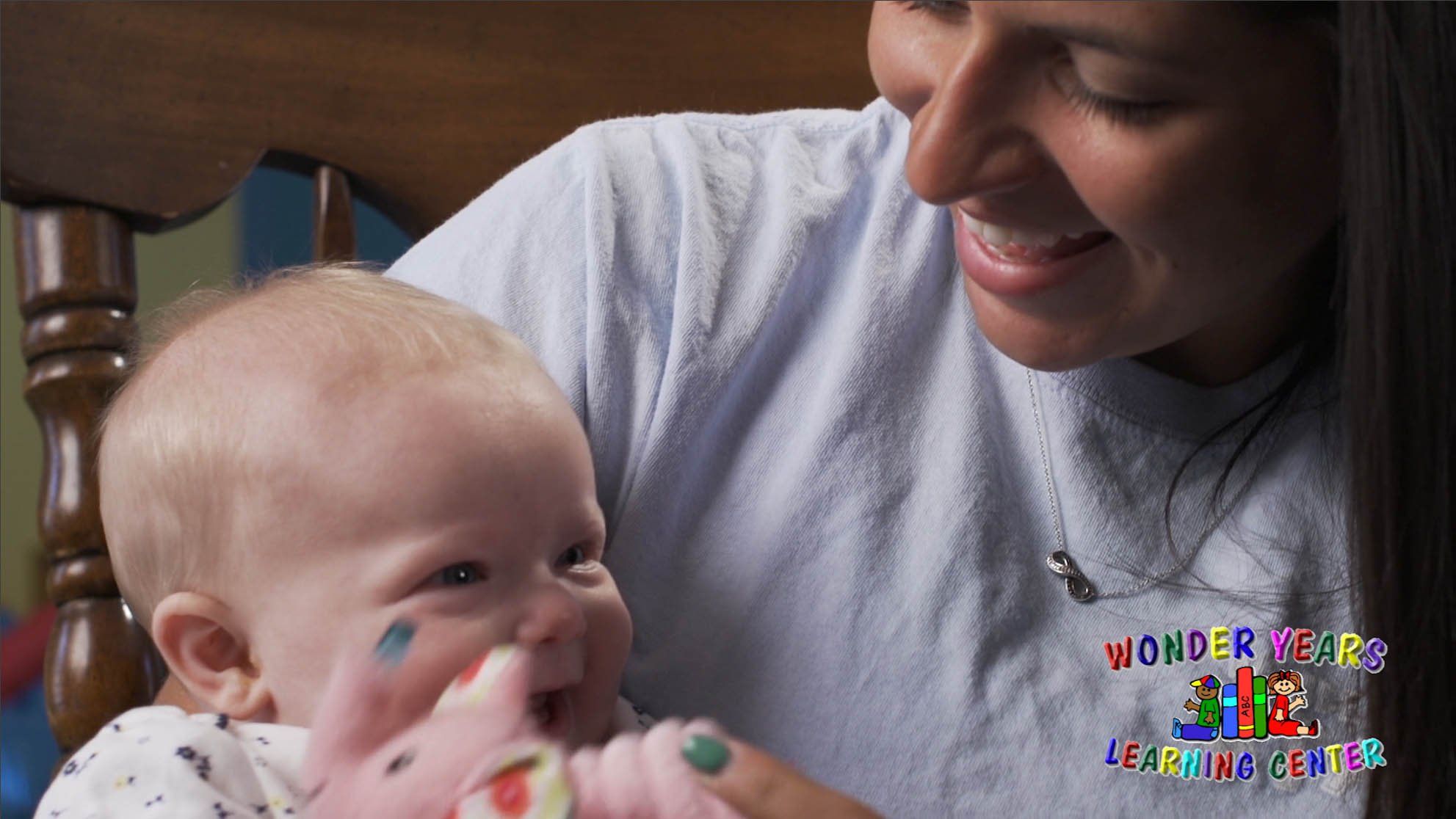 It's fun working with children.
They're so friendly and curious.
Last year I worked with the Seacoast Community School on a TV commercial to introduce the community to their new name (see the video here), so I had a lot of experience working with children on camera from infants up through elementary school age. At these ages the kids are very willing to help and listen – they're very open to a lot of suggestions. That's what makes it great to work with them. It allows me to pursue a wide range of creative ideas. Of course, you have to be very mindful of the kids loosing interest, getting cranky because their tired or hungry, and the parents needing the keep the kids on a schedule (they have things to do!). But, with a bit of planning, you can optimize a schedule to get the best out of the children.
For Wonder Years, the video was targeted for their website. This was nice compared to the TV ad for Seacoast because there was no hard time constraint on the duration of the video. This allowed us to show a wider range of attributes of the center. Of course, this also meant more filming. I filmed at a total of three times. Once at their Derry location and twice at Salem.
At Derry, I filmed outside on the playground. The kids were so funny and engaging. They all kept coming up close to the camera and looking into the lens. No shyness here! I suppose it's from growing up in the smart phone era where every parent can take a photo or video at any time. The kids are just very used to being on camera a lot.
Once the video was completed, Wonder Years posted it on their Facebook page where it instantly got over 400 views the first day. Below is the final production.