An Interview with Jerry Marotta of the Security Project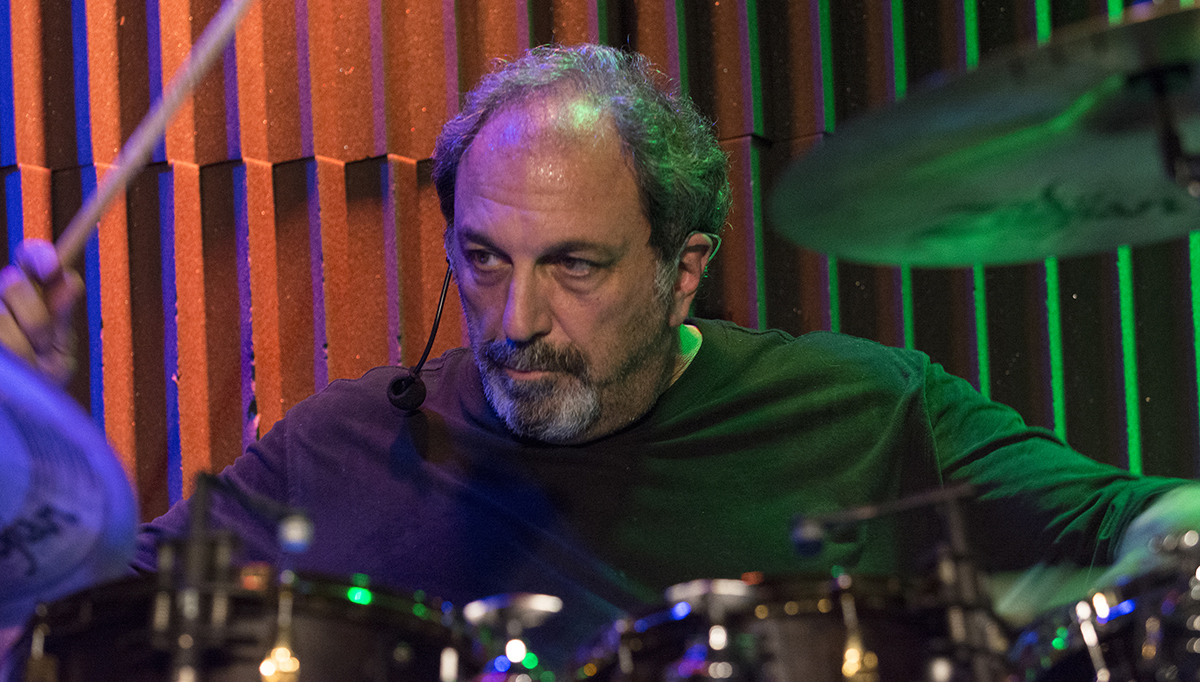 1969. That's the year I became "musically aware" – when I started listening to the radio and buying music. I remember at that age being very shy about asking to buy a 45 from behind the counter that I would buy an album instead. I think the first album I bought was "Crimson and Clover" by Tommy James and the Shondells.
When I was in sixth grade, I changed from playing cello to playing the drums. I started assembling a drum kit, and after school I used to play along with my records for hours – up until when the first family members came home. I was way too loud for anybody else to be in the house when I practiced.
A natural progression in my drumming education was discovering the great rock drummers in my favorite groups, and attempting to emulate their performances. I remember trying to figure out how certain songs were played so I could replicate them exactly. In college, I was introduced to Genesis and Peter Gabriel, and I became a big fan of Phil Collins and Jerry Marotta.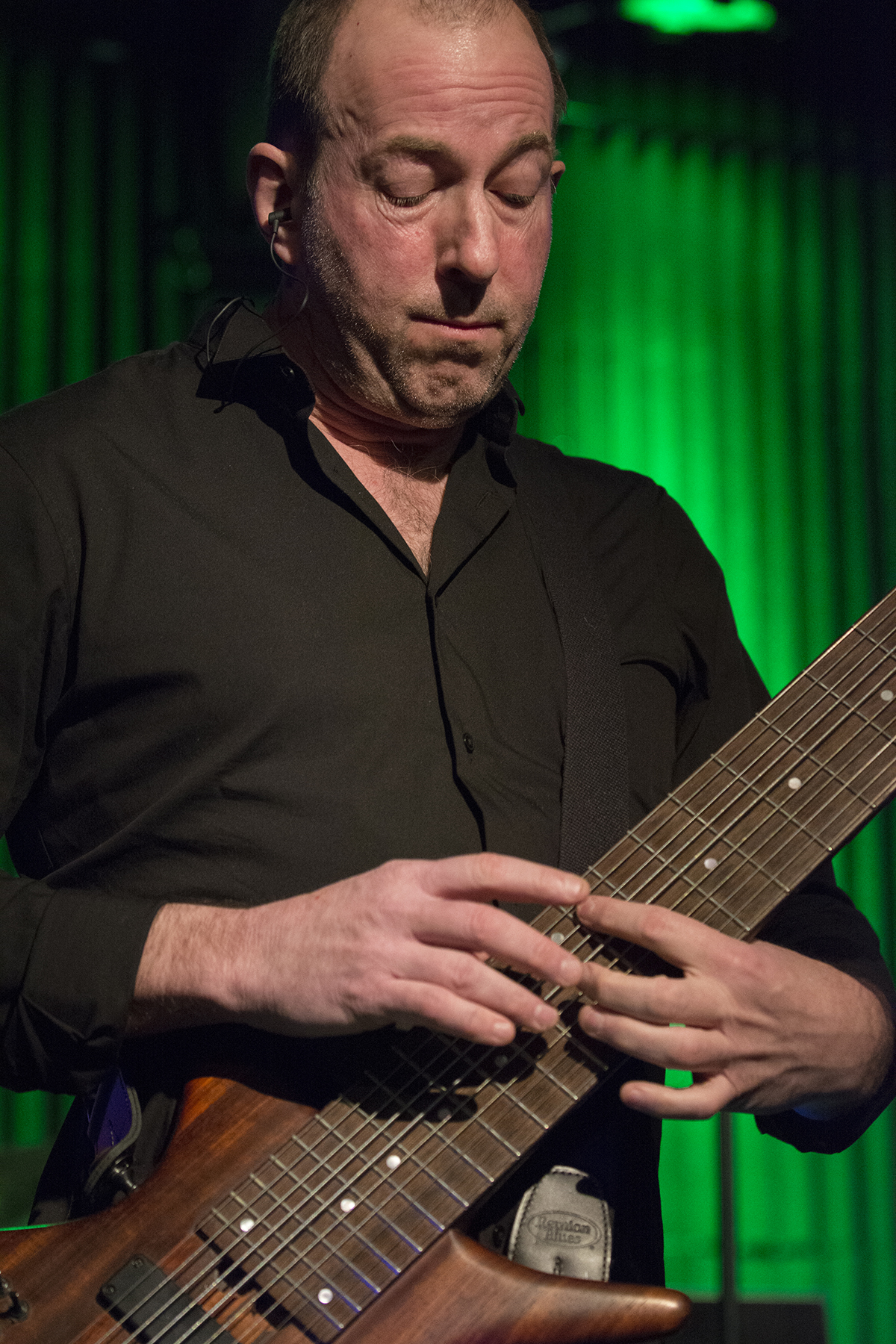 The Security Project Comes to Londonderry
Fast forward to 2015. The Security Project, a band dedicated to recreating the timeless music of Peter Gabriel, booked a date at the Tupelo Music Hall, an intimate venue almost literally down the street from where I live, which features Peter Gabriel's former drummer, Jerry Marotta. I happen to have a close friend who recorded Jerry, so I sent my friend an e-mail asking if he would be kind enough to provide me with an introduction to Jerry so I could interview him on camera before the show. Long story short, Jerry and I connected, and he graciously agreed to do the interview.
On the day of the show, Jerry couldn't have been kinder. He spent several hours with me on camera listening and answering a host of questions ranging from how he collaborated with Peter Gabriel to how The Security Project got started.
After I set up my equipment for the on-camera, sit-down interview, I realized time was running short since the band was not ready for the sound check. I wasn't sure I was going to have enough time for the interview before the doors opened to the general public. So I grabbed my camera, set it in automatic mode (both focus and exposure), and asked Jerry if he wouldn't mind taking me through his drum kit on stage. I wanted to at least get some interesting B-Roll. But a funny thing happened. Before I knew it, I was asking him all the questions that I had planned for the interview, plus some. Jerry was engaging, very forthright and extremely patient.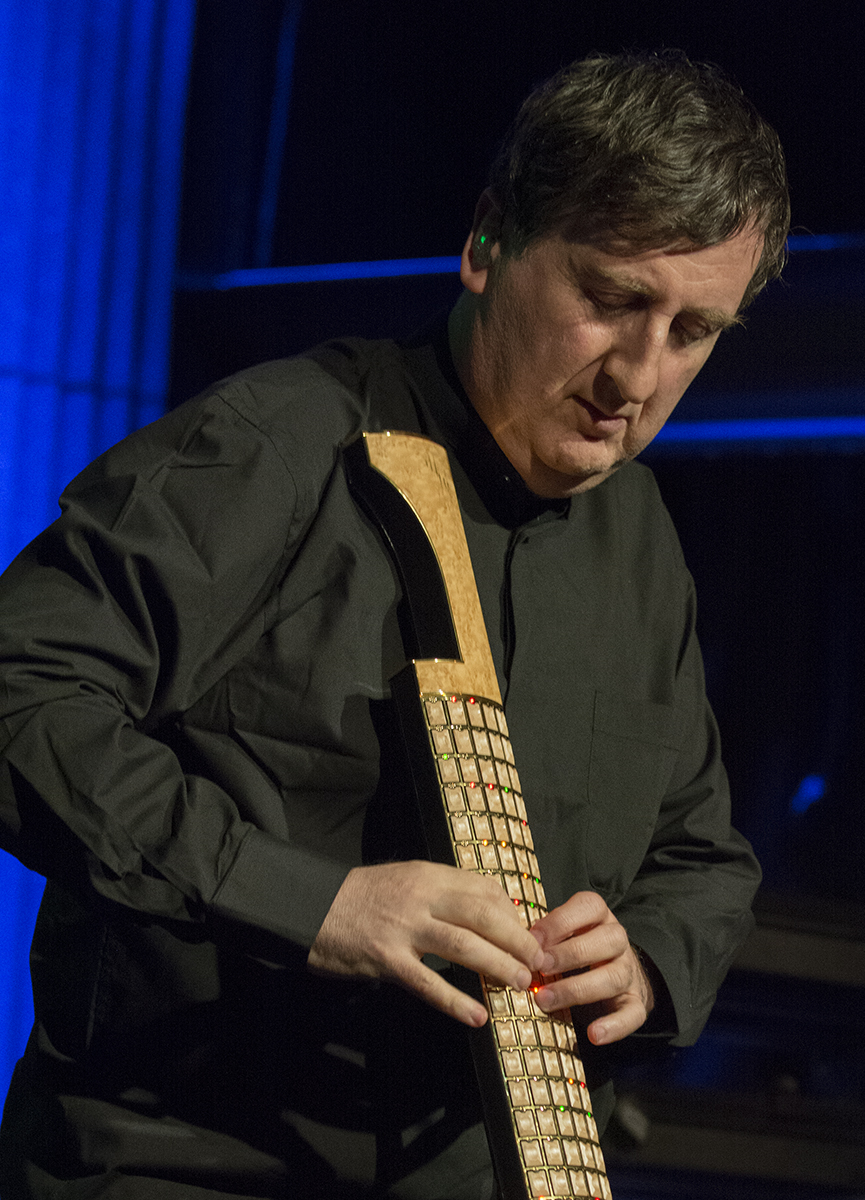 Then the sound check started. I switched lenses to my 50mm f/1.4 and hung around Jerry's drum set during the entire sound check. The band doesn't use any amplifiers on stage. Everything is routed through to their inner-ear headsets, so, basically, all I could hear was Jerry and the occasional instrument being piped through the PA system – oh, and the lead singer, Brian Cummins, when he was close enough. It was great fun! It was akin to being at the mixing board and being able to pull down the levels of the other instruments to concentrate solely on the drums. The bonus was not only being able to hear the isolated instrument, but also see how he played. I felt very honored to get such an intimate perspective of a truly great artist. I used a lot of this footage for B-Roll during the video. In particular, I loved seeing / hearing "I Have The Touch," "Lay Your Hands On Me," and "Humdrum."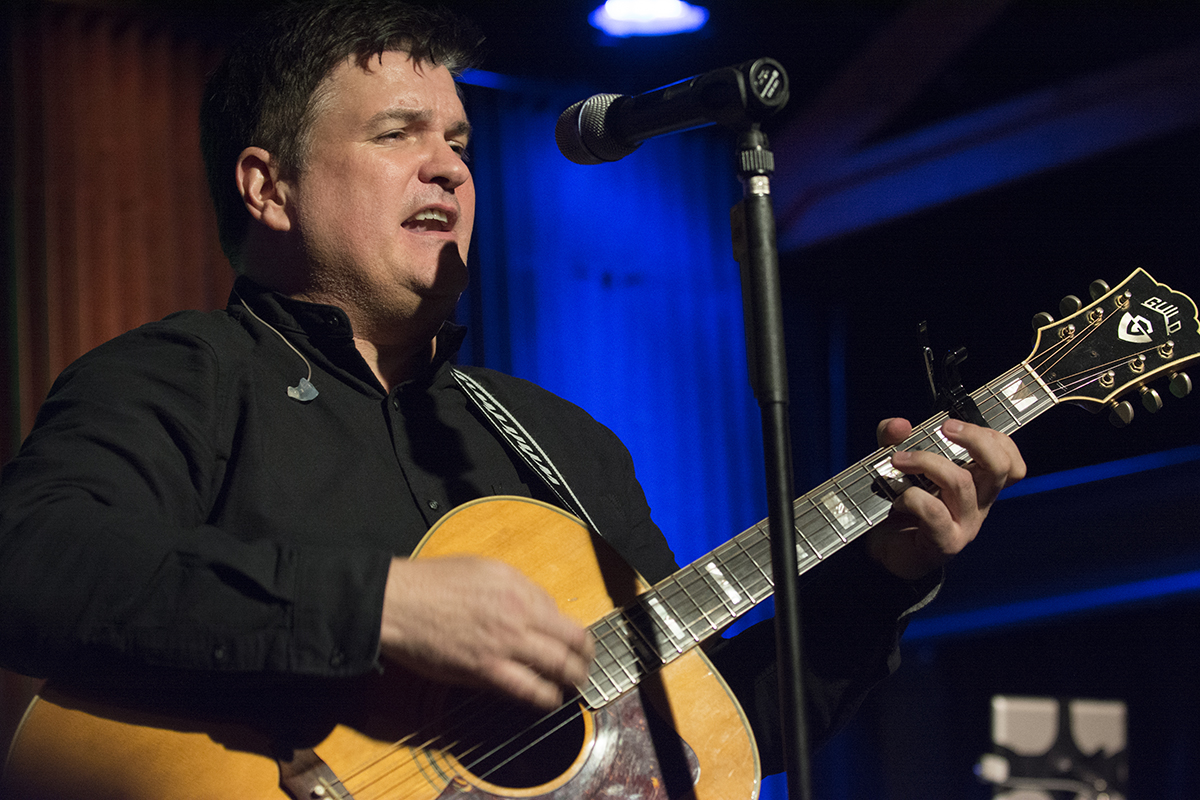 After the sound check, the manager from Tupelo approached me to let me know that they were going to do everything they could to complete the sound check for the opening act as soon as possible, then clear the room so I could still do my sit-down interview with Jerry. How wonderful was that! I thanked him profusely and then rushed to get the camera set back up, change microphones to the lavalieres, and tune the lighting set up. I was hoping to get Jerry's drumset in the background but I hadn't anticipated that the opening act would cover most of the stage with a projector screen. Oh well. I think the set up turned out just fine. As they say, you go with the flow.
Even though it was the end of a long day, Jerry answered all of my questions and even volunteered some extra commentary at the end.
Tupelo Music Hall was very accommodating and patient – never asking when we would be finished or any other nudge to get us out sooner. Many, many thanks to them. This is clearly the advantage to working with a small, local venue. They make the extra effort to work everything out.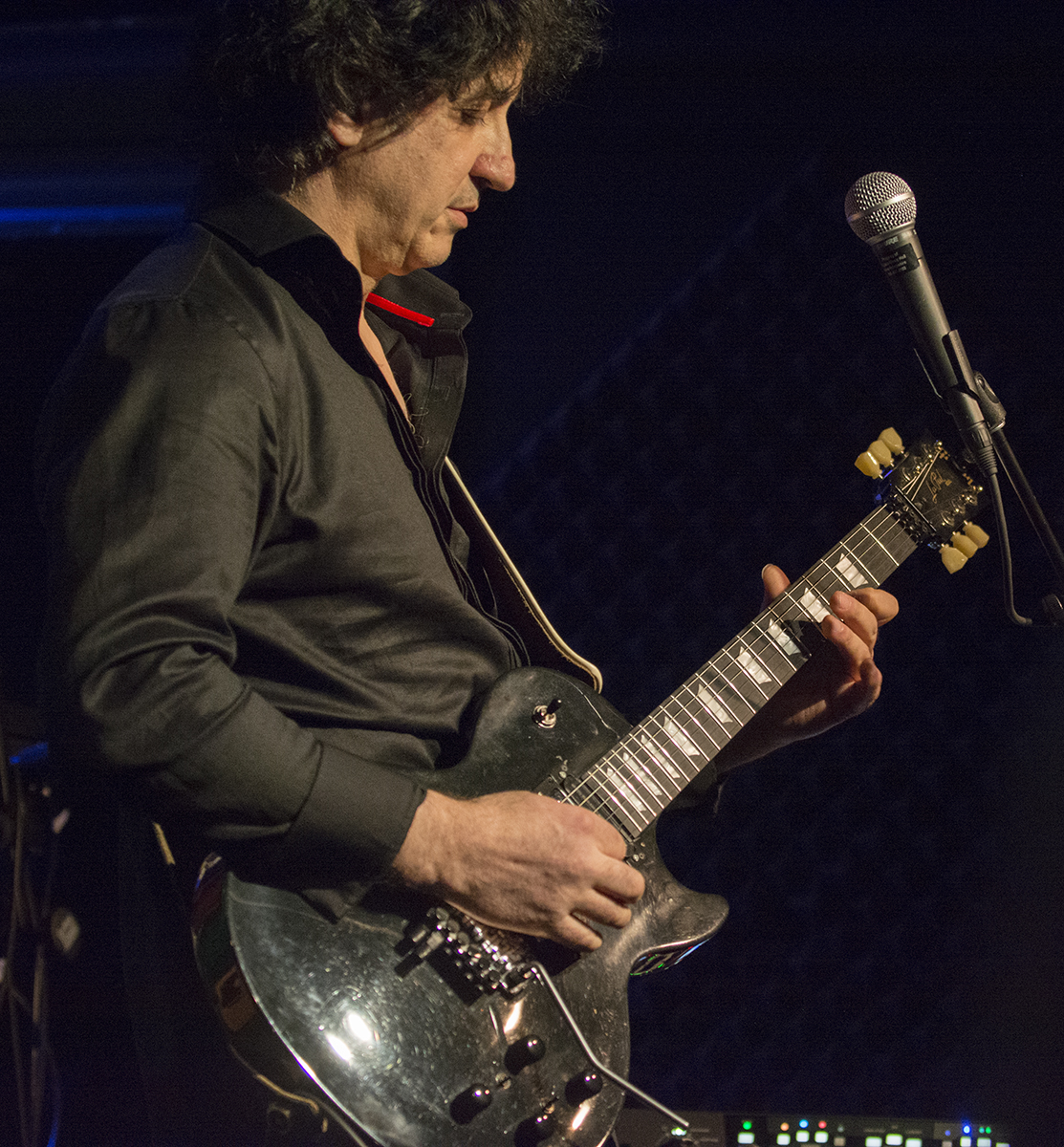 No Concert Footage
I didn't ask to film the actual concert. I thought it would be too disruptive for the audience. Tupelo is a small venue and bringing in a set of cameras, a jib and maybe a Steadycam would have been very invasive. I didn't want to intrude on the performance in any way or be distracting to either the band or the audience. Instead, from my second row seat, I simply took the stills you see as part of this blog post and enjoyed the show.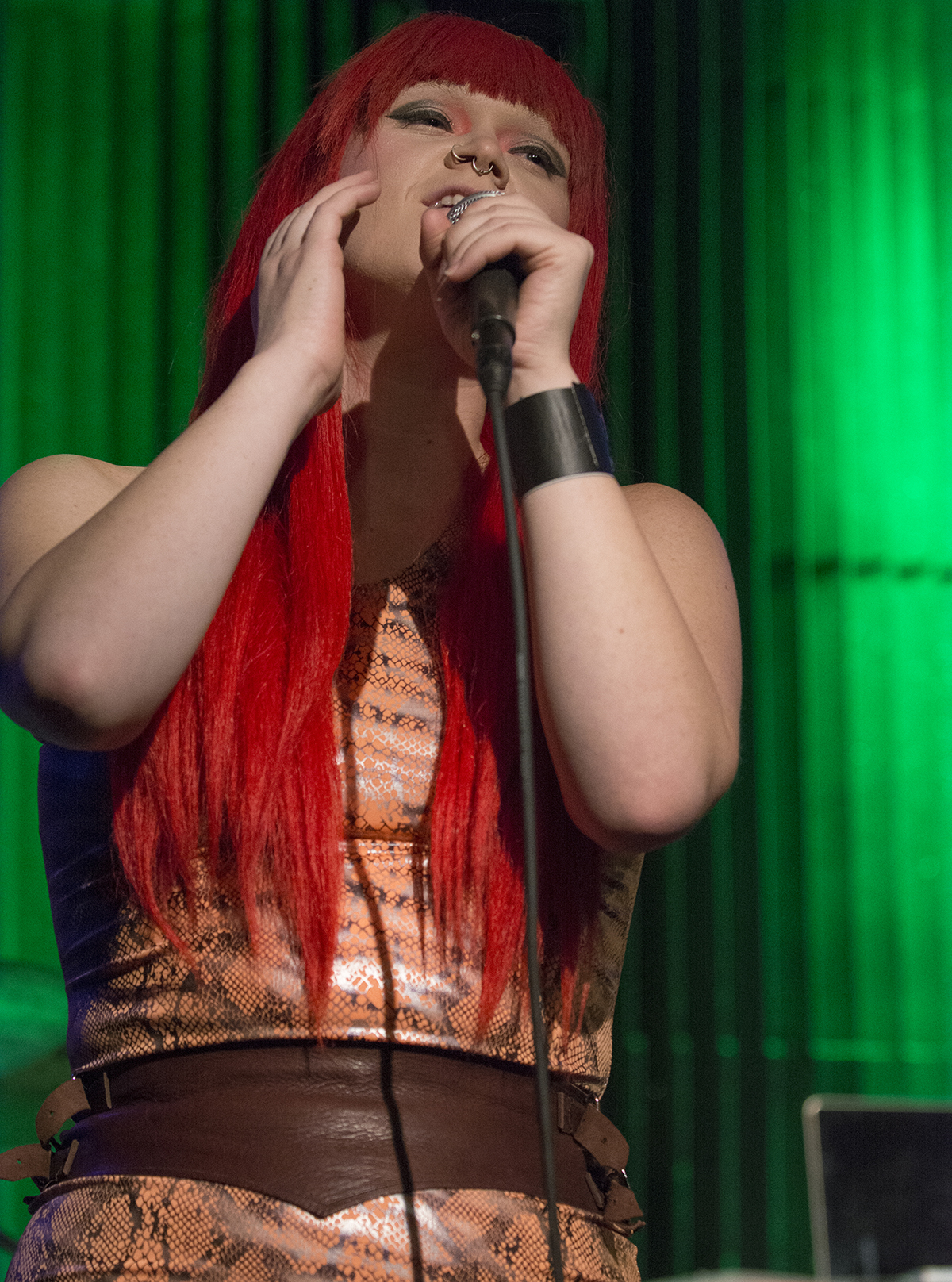 Again, I can't thank Tupelo Music Hall, The Security Project, and, of course, Jerry Marotta enough. It was awesome getting great access to the group, and allowing me to disrupt their normal schedule so I could put together this short film.
I hope everyone enjoys learning more about Jerry and the group.