Jacket Photo Credit for Mary Johnson's An Unquenchable Thirst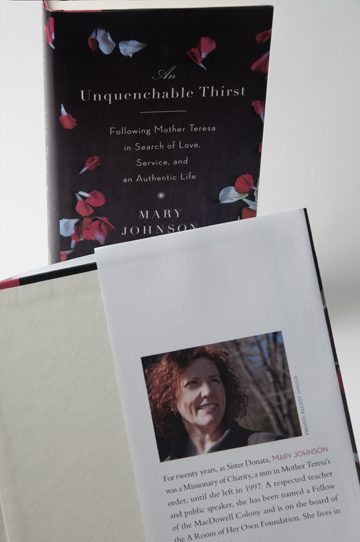 Monday, September 26, 2011
Tomorrow is Mary Johnson's official Book Launch Party to celebrate the publication of her memoir, An Unquenchable Thirst. I had the distinct pleasure of working with Mary on her website, her introductory video, and taking some photos of her and her memorabilia.
One of the most gratifying parts was having one my photos chosen as the one used for her book jacket photo (see first photo on left). Note the photo credit going up on the right side of the photo. Below is a larger version of the photo for easier viewing.
Many thanks to Mary and best of luck to her on first published book!