Remembering Steve Jobs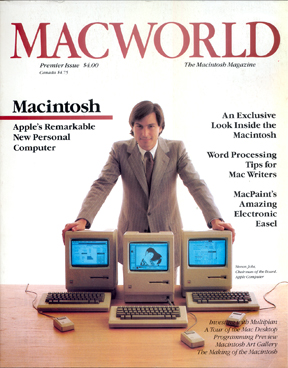 The passing of Steve Jobs gave me time to reflect on how much he impacted my life. From the Apple II through the iPad, I have used Apple products to for fun and for work. But the seminal moment had to be when I saw the Lisa computer. Up until then, figuring out how to use an application on a computer meant spending hours pouring through the manual then spending countless hours with trial and error on the computer itself. With the point-and-click metaphor and menu system that all went away. I was an instant fan. But the price tag was ridiculous. Of course, what then happened was I was introduced to the Macintosh. I bought one of the first 70,000 made. Even painted it, along with the keyboard and the mouse.
MacPaint Paintings Published
I loved MacPaint. What a fun way to express yourself! I remember spending hours tuning each pixel to get my paintings just right. I even had two of them published. The first was this parakeet painting in MacWorld's November 1984 issue and the Frankenstein Monster in MacUser's June 1986 issue. I remember lamenting sending MacWorld the file on one of those 440KB floppy disks because they were so expensive. MacUser didn't ask for the file. They just printed the hard copy I sent them. They even colored the face green (a nice touch).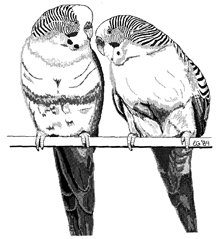 Apple Has Been a Lifeline
I've continued to draw and produce creative content on Macintosh computers. Today, I use Photoshop, After Effects, Adobe Premier and a host of other applications to help clients sell their products or services. I also use the iPad to show this work to clients when on sales calls. Simply put, I cannot thank Steve enough for what he has allowed me to do. The world has lost one of the great influencers it has ever seen. I expect his legacy will live on forever.