Time Lapse at the Made In NH Expo
In April we were not only an exhibitor at the Made In NH Expo, but were also hired to make a video summarizing the event. For three days I donned my Steadicam and walked the floor investigating all the vendors and watching the attendees try product. To help break up the piece, I thought it would be a great venue to try some time lapse photography that I learned a few weeks ago from Ron Risman at Rule Camera in Boston.
The first time lapse is of the crowd gathering in the aisle. The time lapse was recorded onto a Nikon D90 driven by a MacBook Pro running an application called Image Capture. The movement was created with After Effects.
The second time lapse shows The Foothills of Warner making their famous cinnamon buns from scratch. These were simply amazing (I can attest to them first hand because I had two over the course of the three days of the show). The final video shows the final product. It's a must see!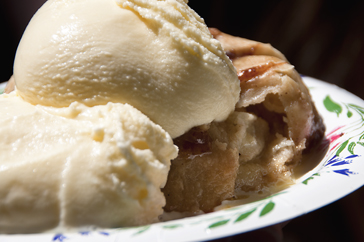 I also couldn't help it. I just had to take a picture of this fabulous apple pie from the Foothills of Warner covered with homemade ice cream I purchased from the Mill Fudge Factory. Yes, this was also very yummy.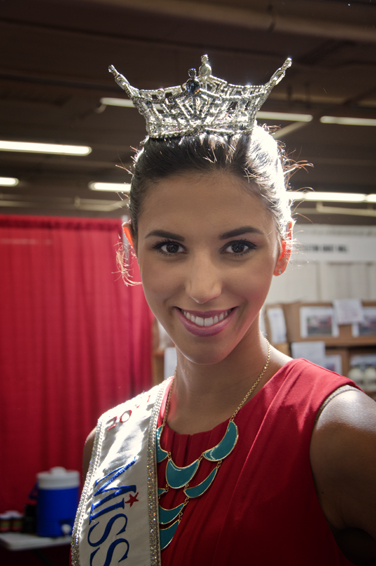 Our booth was graced with a visit from Miss New Hampshire 2011, Regan Hartley. Regan was very patient as I asked her to keep moving around so I could catch light around her head.
And Finally…
And, of course, here's the final video that was produced for the Made In NH Expo 2012. If you like it, please be sure to let them know on their Facebook page.