Led Zeppelin Revisited – Their 40th Year Anniversary at Madison Square Garden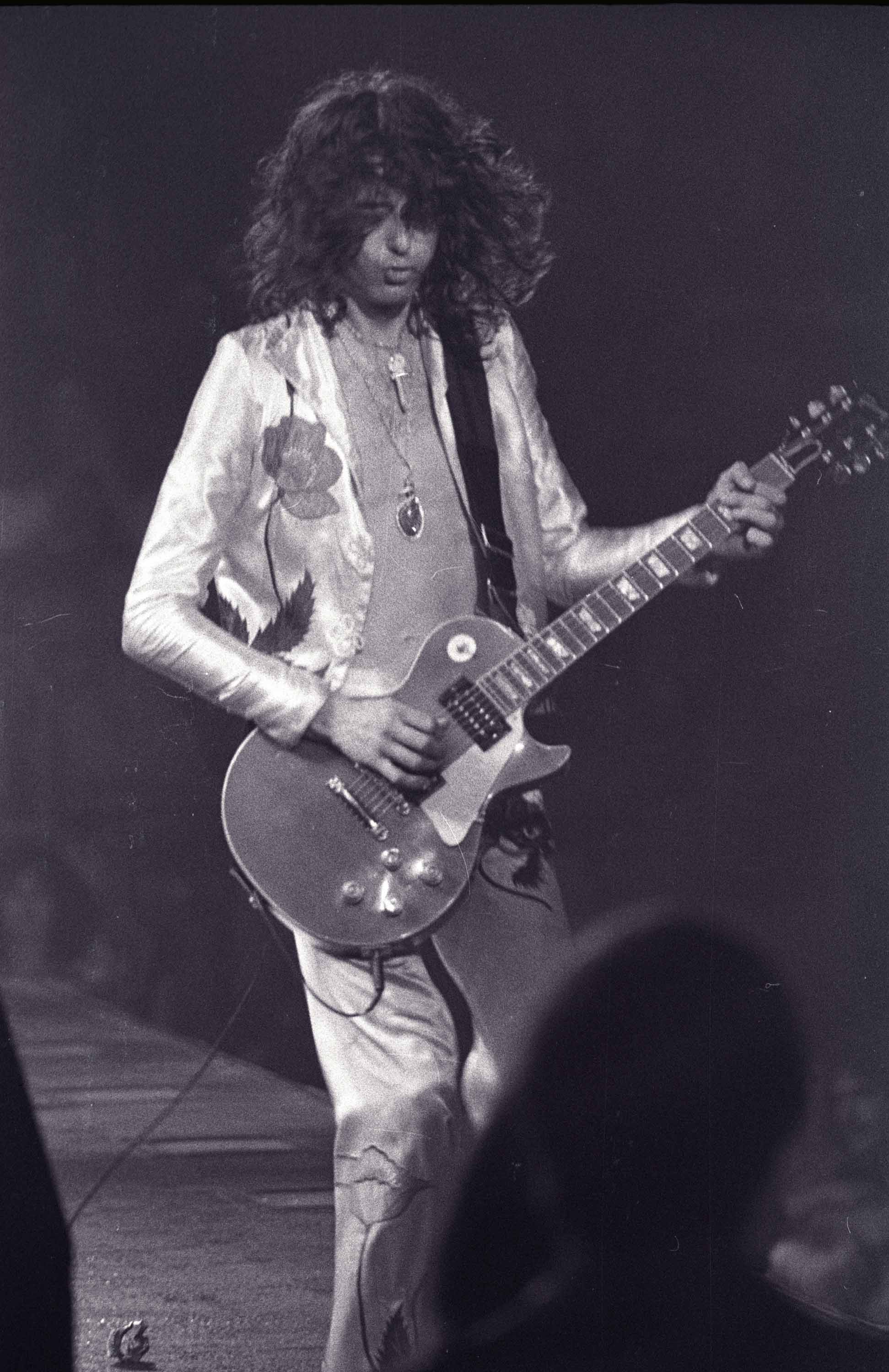 It's been over seven years since I published my blog post recollecting my experience seeing Led Zeppelin at Madison Square Garden in New York City on June 11, 1977. With the 40th anniversary of the concert, I thought it would be a good time reflect on the post as well as publish some additional images from the concert.
A Successful Search Engine Optimization (SEO) Experiment
One of the reasons I wanted to publish my Led Zeppelin photos was to create a concrete example of Search Engine Optimization I could share and demonstrate to clients. The major part of the post was creating "authentic content" – a long-form narrative about the concert that weaved in specific keyword phrases in a natural way. In addition, I annotated and labeled the photos also with specific keyword phrases. Three months after I published my blog post I got an e-mail from the webmaster at LedZeppelin.com.
Hi,

Would it be possible to see all of your 1977 
Led Zeppelin photos?  Great stuff.

Best,
Sam Rapallo

www.ledzeppelin.com
official webmaster / administrator
As you can imagine, this was very exciting. I asked Sam how he learned about my photos.
I had somehow stumbled upon your
site through Google.
Bingo! This is what I was looking for!
Today, if you do a search for "Jimmy Page Madison Square Garden," you will see that one of my photos of Jimmy Page is number 14 in the list (as of 6/11/17). A second photo from the blog post is ranked 34th.
On Bing, these two photos are ranked 7th and 15th.
This is absolutely stunning.
I am essentially an unknown photographer with a Led Zeppelin blog post that only has about 4,600 views, yet two of my Jimmy Page photos rank very high in both major search engine's organic search results. This is a clear demonstration of the power of authentic content sparkled with on-target keywords.
Here's a link to my photos on pages 43 and 44 at LedZeppelin.com. LedZeppelin.com continues to add images to this section, so the actual pages my shots will be on will change over time. I absolutely love seeing all the other photos from the same show. It's great to view the concert from another person's perspective.
After publishing the original blog post, I was surprised and very pleased to find an audio recording of the concert available on the Intenet.
Incredibly, there's even some 8mm movie footage from the concert available on YouTube (Led Zeppelin 6/11/1977 New York Super Rare 8mm Color Footage Part 1, Part 2 and Part 3). What's even more incredible is that I believe I may have taken a picture of the person taking this footage. You can clearly see someone with a movie camera in the audience (the tell-tale two lenses on the front of the camera can be easily seen), and the vantage point lines up well when you watch the footage. I've left a comment on YouTube to see if the camera operator is still around. Very cool!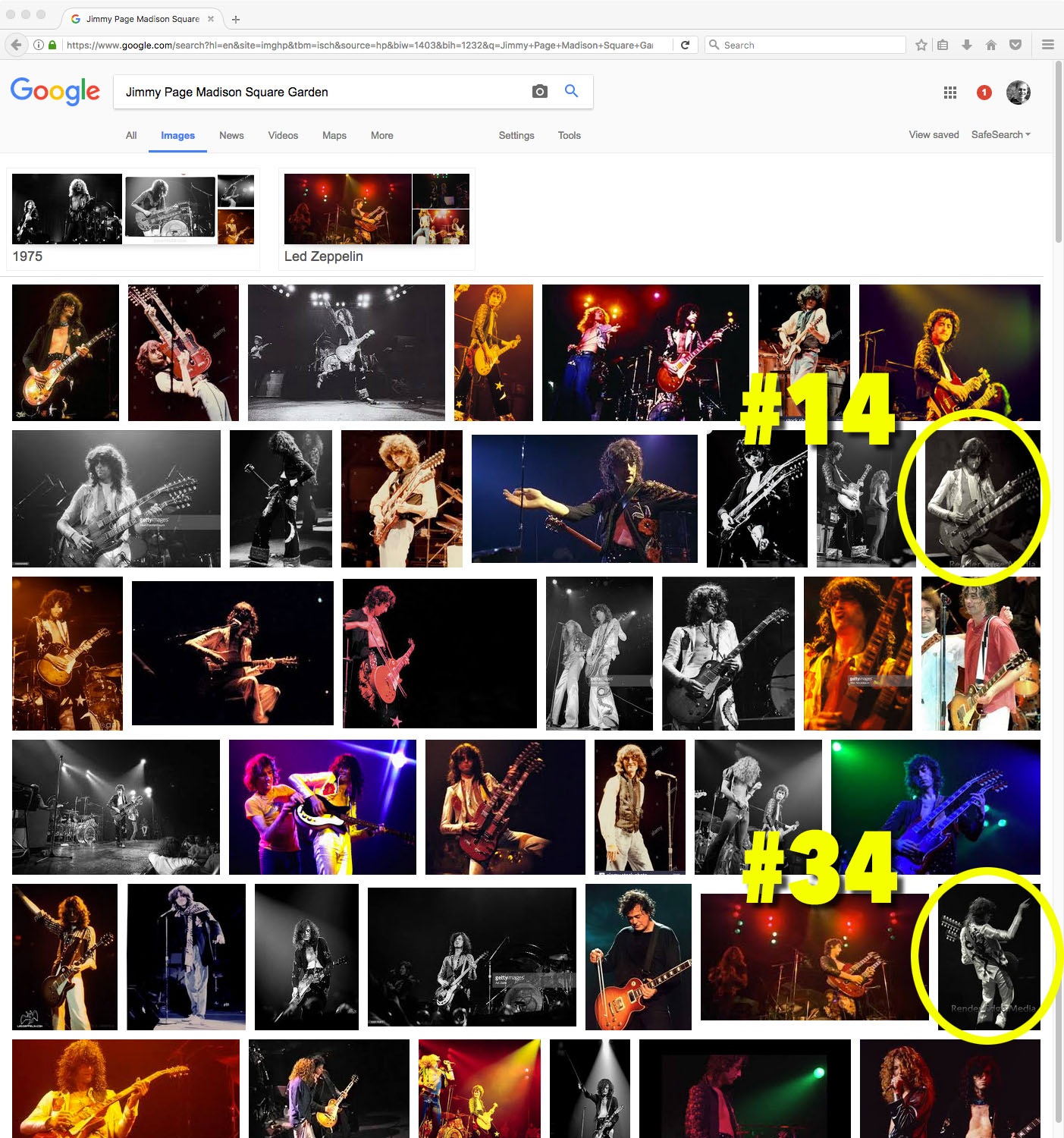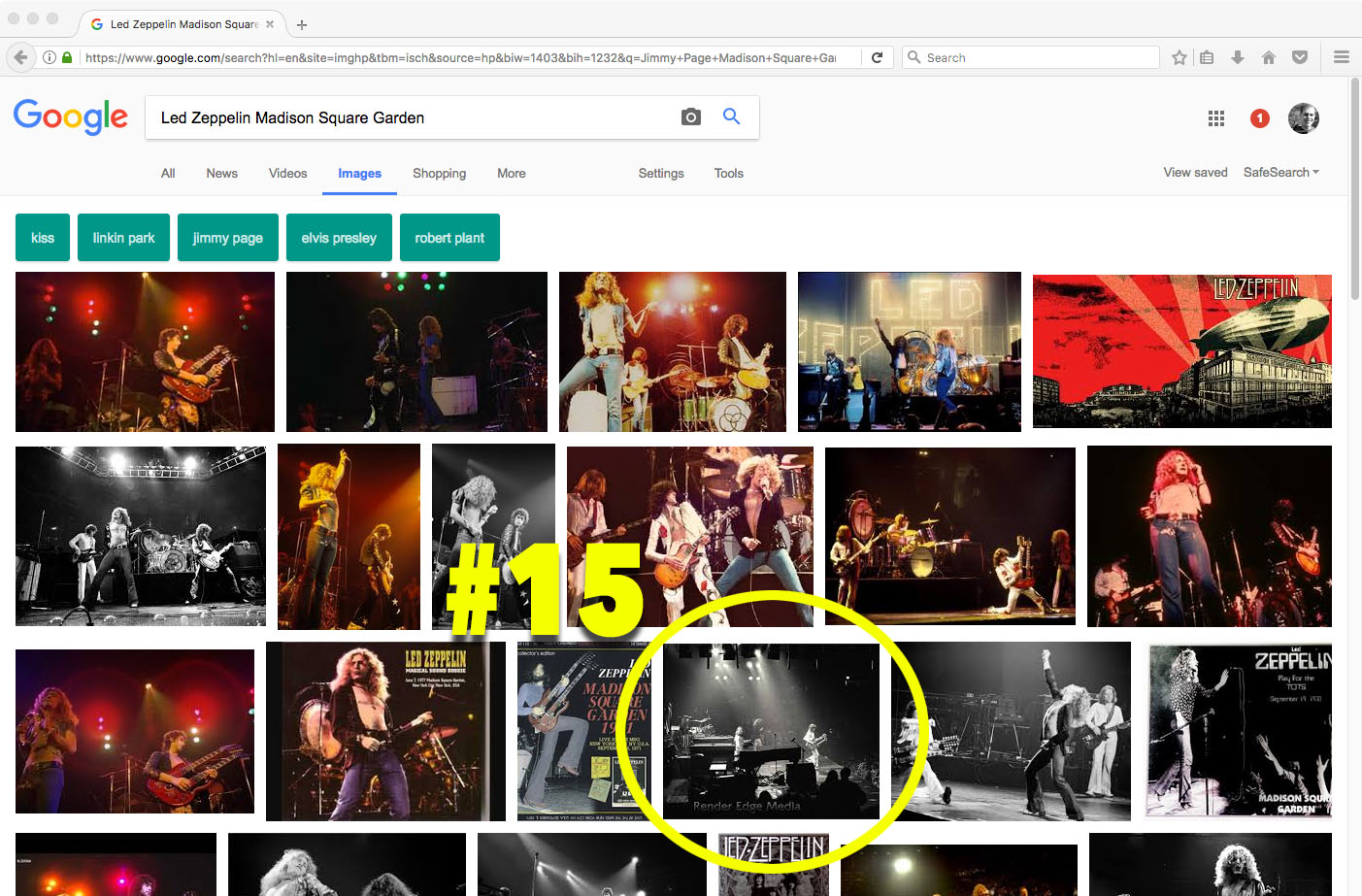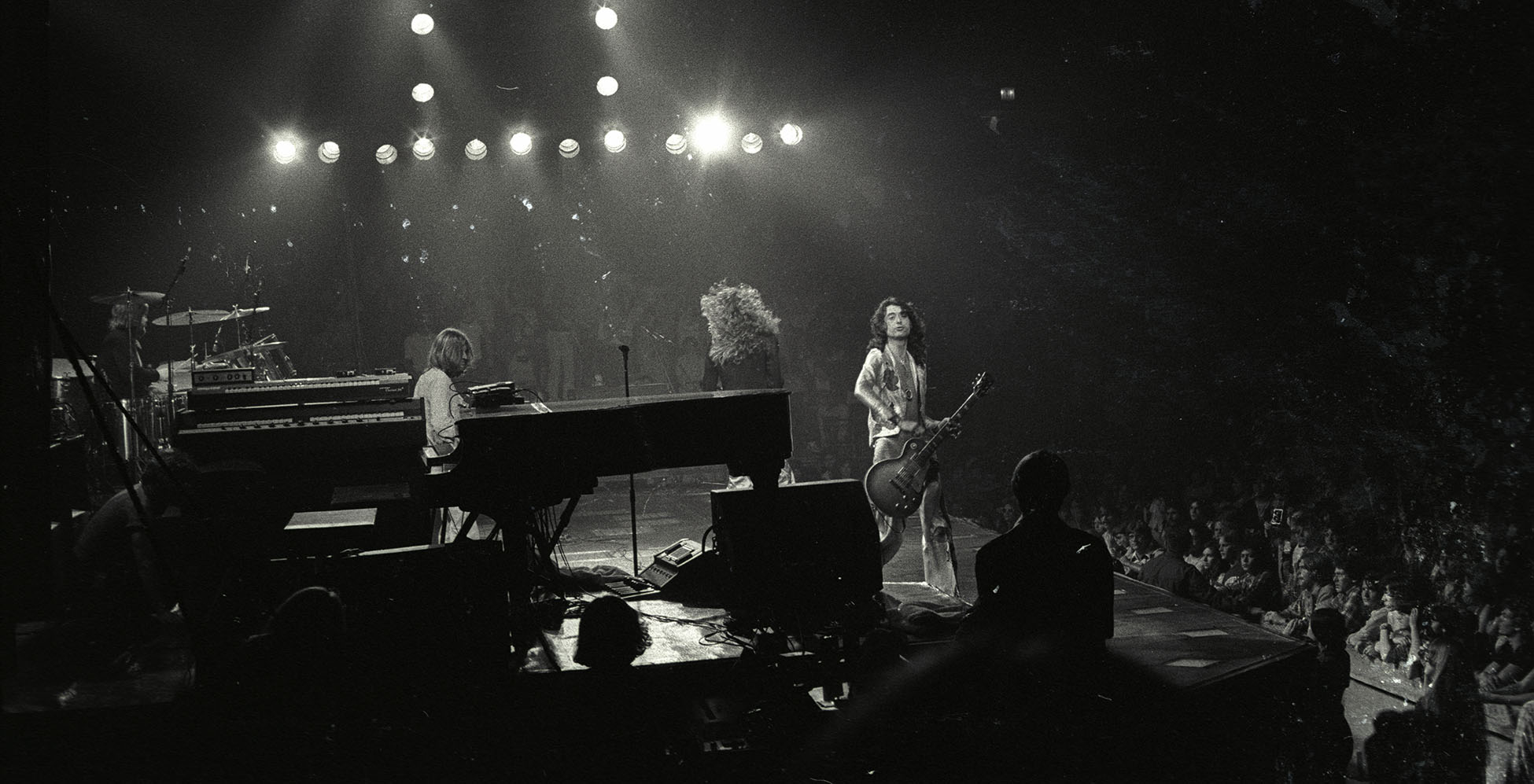 Drew Stawin Photography
Drew Stawin Photography
One of the great "unintended consequences" of publishing my Led Zeppelin post, fueled by a large amount of genuine luck, was meeting Drew Stawin.
One of the shots that was selected for posting on LedZeppelin.com was a "throw away" shot of the stage before the show. Soon after my images were up on LedZeppelin.com, Drew just happened to be on the LedZeppelin.com website looking at photos from the show (timing was important – any sooner and my shots wouldn't have been there). He noticed something very special about that photographed, and decided to send me an e-mail.
It turns out this "throw away" shot was a picture of him!
The full story of him getting tickets to the concert and taking pictures of it is absolutely amazing. You can read it on his Facebook post. Not only is the story remarkable, but his photos from the show are a must-see!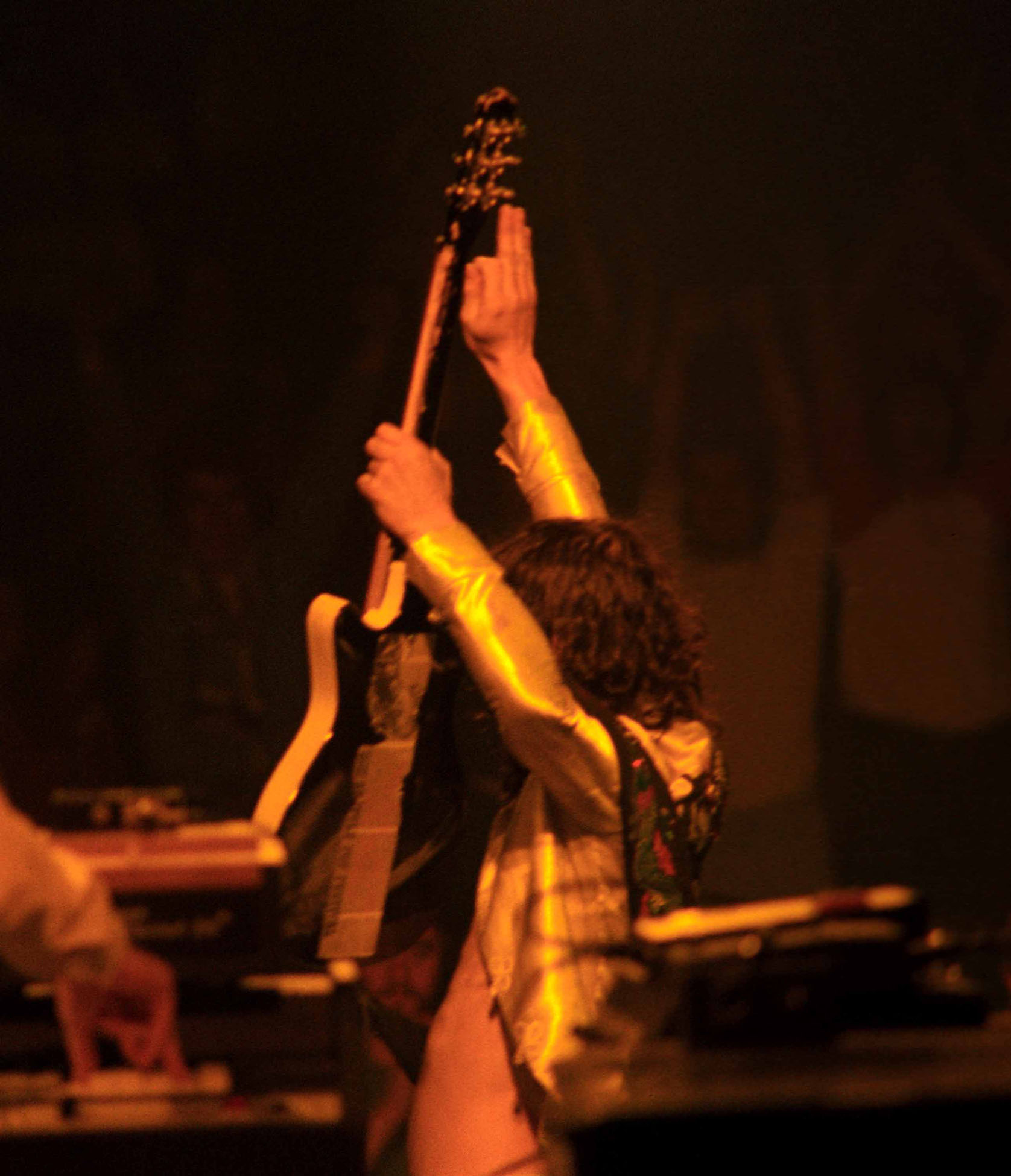 That Damn Piano!
That Damn Piano!
Looking back over the pictures I remember now what a pain that grand piano was. It cut off a major portion of the view of the stage. I did move to the right of our seats to take some shots from more in front of the stage, but I didn't stay there very long.
It's fascinating to compare the resolution and image quality of these 40-year old pictures to what cameras can deliver today. I'm so used to modern-day cameras that I actually found myself frustrated with the low-quality nature of these images – almost wanting to will the photos to be higher quality. My brain is dying for more pixels and increased dynamic range.
So, even though these images are not spectacular, some even blurry or slightly out of focus, I thought it would be fun to share them. They are a glimpse into the past, capturing a moment in time that cannot ever be recreated.
Thanks to Linda
After publishing this post, Linda Schimke sent me photos of the Led Zeppelin program sold during the 1977 tour. I've attached them to the end of the photo gallery below. Thanks Linda!