The Maestro – An Interview with Jordan Rudess from Dream Theater Part 1: Influences
Click the video above to play the interview.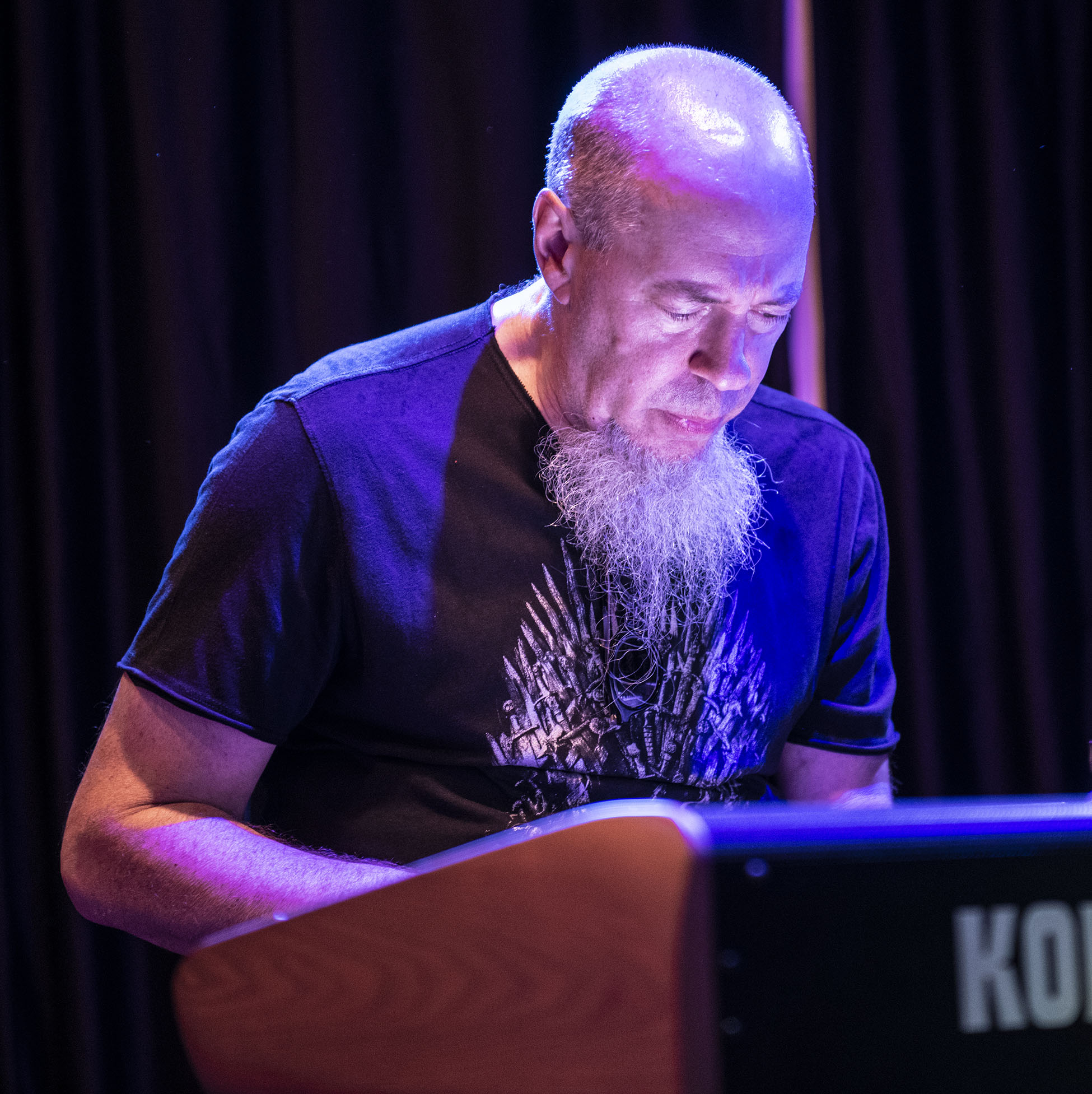 Jordan Rudess, the virtuoso keyboardist from the progressive metal band, Dream Theater, sits down to discuss the artists and sounds that influenced his career and demonstrate them with his keyboards.
It is truly a rare occurrence to get an extensive amount of time to interview an internationally renown musician of the caliber of Jordan Rudess, but he was very gracious to sit down with me in between his gigs at the LoFaro Center of the Performing Arts in Henniker, NH to talk about a wide variety of musical subjects. This video is part one of a three part series that was produced from our time together.
Jordan was very stoked about the interview. Typically, most interviews are short and are shot on a single camera. However, since his gear was already set up from the concert the day before, and my multi-camera setup was already in place for recording the concerts, this afforded us a unique approach for the interview – to have Jordan at his keyboards so he could simultaneously demonstrate his thoughts for the interview.
"Emerson, Lake & Palmer and the Tarkus album. That was a big, big deal to me. It was the power of the keyboards."
The result was a very engaging discussion covering a wide variety of musical topics, including a deep dive into the musical software applications he has developed, the artists and groups that influenced his musical career, such as Keith Emerson, Genesis and Gentle Giant, his incredible ability to improvise, and how he approaches writing music.
Part 1 of the interview covers Jordan's musical influences. He demonstrates how instead of learning their songs, he would study what defined their musical style. Almost every example he played was not an actual song, including Mozart and Beethoven, but an improvisation in the style of the band or artist that you would swear was something they actually wrote.
Jordan goes on to talk about how he uses this knowledge to write songs with his band mates in Dream Theater.
One of the interesting observations I made was something you could only get while being in an intimate setting with Jordan.
He hums as he plays.
This isn't necessarily unusual for an artist, but it is a fascinating view into the way his musical mind works. Remember, he's not singing and playing back an existing song. Jordan is improvising on the spot. Thus, his brain is working in real time to compose the music that is in his head, and produce it with both his hands and his voice simultaneously.
He thinks it and plays it.
With perfection.
Quite remarkable.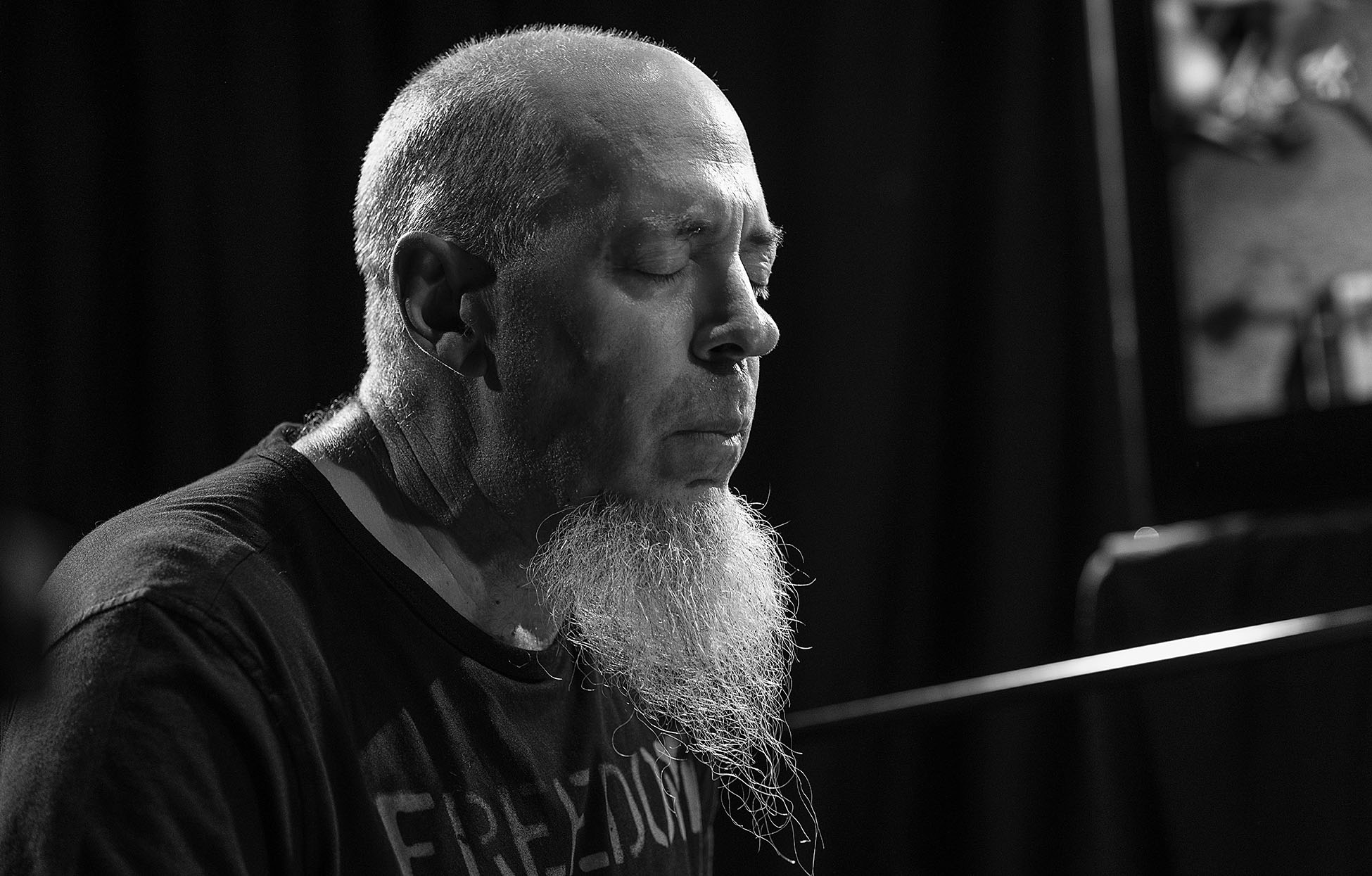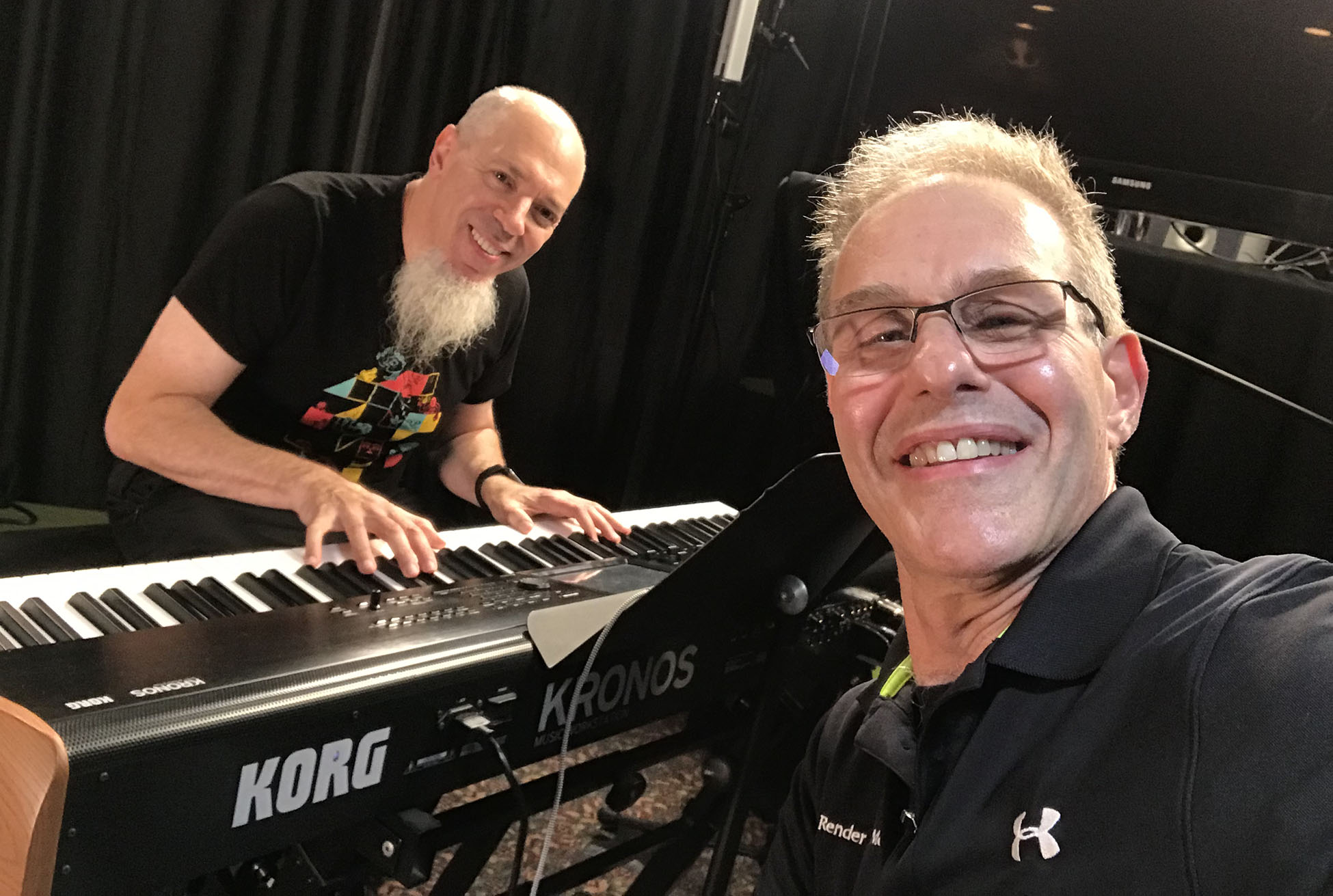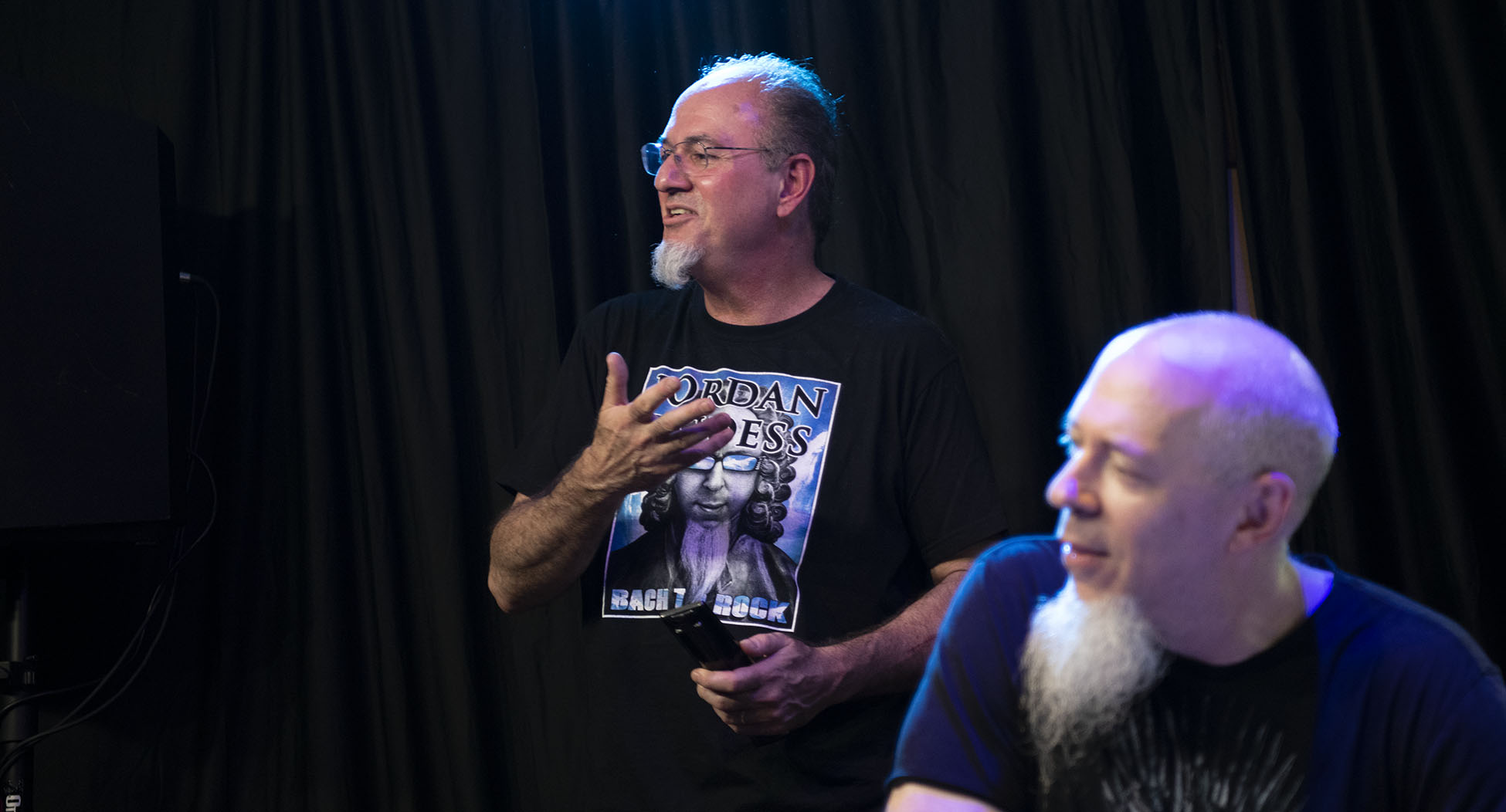 Interviews like these never happen without some significant help. Many thanks my friends Jerry and Kathleen LoFaro for hosting Jordan's double house concert and for making the introduction to Jordon. As always, their generosity and genuine warmth is very appreciated.
And, of course, many thanks to Jordan Rudess. Jordan was very gracious with his time and patient with my questions. I was very honored to have the extended one-on-one time with him, and very much enjoyed getting to know him better.