An Interview with Phil Keaggy
Click the video above to play the interview.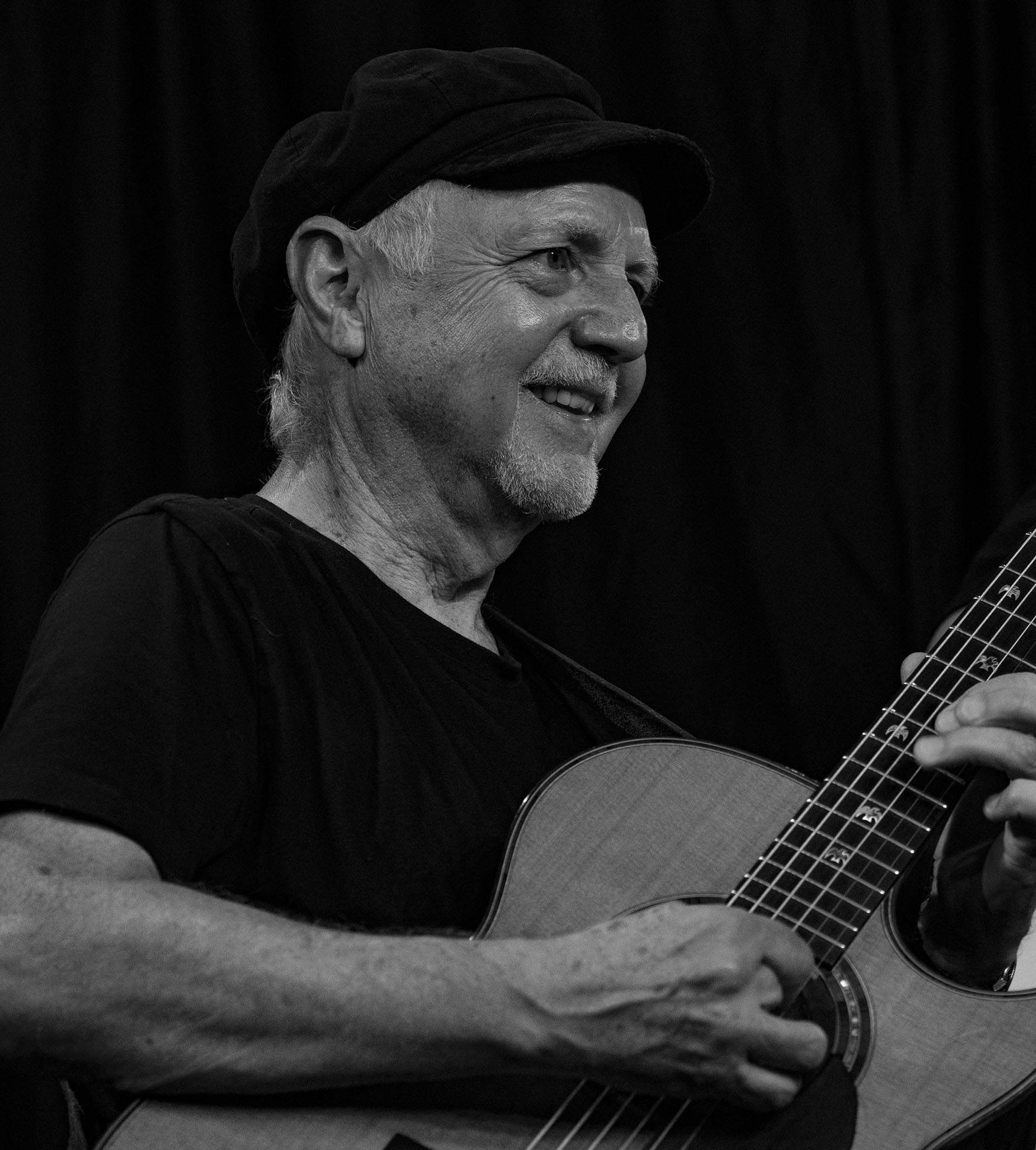 With a career that spans over five decades and has produced over 60 albums, the Gospel Music Hall of Fame guitarist, Phil Keaggy, has built a reputation as a guitar virtuoso. He is renown for his finger-picking style, his song writing and singing, and his ability to create complex loops during his live performances.
I was introduced to Phil Keaggy when he was touring to support an album he created with Jerry Marotta and Tony Levin called "The Bucket List." The band played for two nights at the LoFaro Center of the Performing Arts in Henniker, NH, so I got to experience Phil's amazing guitar work first-hand, and instantly became a huge fan (see my blog post here for photos and a video).
Fast forward several months, and Phil was back in New Hampshire to play at Soul Fest, so he called Jerry LoFaro to see if he could play at the LoFaro Center for the Performing Arts again. Jerry's answer was a resounding "yes." I then asked Phil if he would like to sit down for an on-camera interview, and he graciously agreed.
Phil was honest and forthright – and willing to tackle any question and topic. We were slated for 20 minutes but wound up talking for an hour. We discussed a variety of topics, including his incredible ability to generate and play loops live when he professed that he wished he wasn't the "looper dude."
"In some ways I wish I wasn't the looper dude."
I was enthralled with Phil's story about meeting and jamming with Paul McCartney. His encounter, which included playing with Paul for about 20 minutes, was both enlightening and engaging. I believe Phil really enjoyed not only the memory itself, but also the retelling of his experience.
Phil also talks about many of his recent musical collaborations, how his music has influenced and affected others, and how he continues to play concerts to "knock out a living."
"I never really had hit records. It's true and that's okay. I was never gifted that way."
I was thrilled when Phil said that this was a "different" type of interview. My goal is always to go deeper and in different directions than what may be normally covered, and I think Phil appreciated that. I hope you enjoy it to.