The Stars Align for Ann Wilson, Jeff Beck and Paul Rodgers
Between all three they have produced sixteen platinum albums and twelve gold. They have accumulated fourteen top-ten singles (Ann Wilson having ten of them!). And two of the artists are in the Rock and Roll Hall of Fame (Jeff Beck twice – with the Yardbirds and as a solo artist – and Ann Wilson with Heart).
The show opened with Deborah Bonham. Yes, that name sounds familiar. She's John Bonham's sister – the late drummer for Led Zeppelin. Deborah was an unexpected pleasure knocking out some wonderful blues and soulful singing accompanied by a lone guitar. She was pleased to be back in Boston because her grandparents were married in Lynn!
Ann Wilson – As Good As Ever
Ann Wilson's voice was as good as it's ever been. Her set concentrated on the music from her forthcoming album, Immortal, where she is honoring some of her favorite songs and artists who have passed away in recent years.
Ann is not afraid to tackle big vocals. In addition to Barracuda, the lone Heart song in the set, Ann sang two Who songs, The Real Me and Won't Get Fooled Again. During the break towards the end of Won't Get Fooled Again, I heard several people in the audience wonder aloud if Ann would attempt Roger Daltrey's famous scream, and, as if you had to ask, she delivered with flying colors.
From the Immortal album, Ann sang a touching version of Chris Cornell's I Am the Highway, and created a great, novel approach to Glen Frey's Life in the Fast Lane. I just loved Ann's rendition of Leslie Gore's You Don't Own Me, bringing a new depth and meaning to this timeless classic.
The one thing that was disappointing for me was the limited lighting effects they used during Ann's set. Perhaps it was because it was still daylight in the open air arena, but I felt they held back the better lighting for Jeff Beck and Paul Rodgers.
After Ann finished, the crew worked like a well-oiled machine, turning around the stage for Jeff Beck in less than 15 minutes.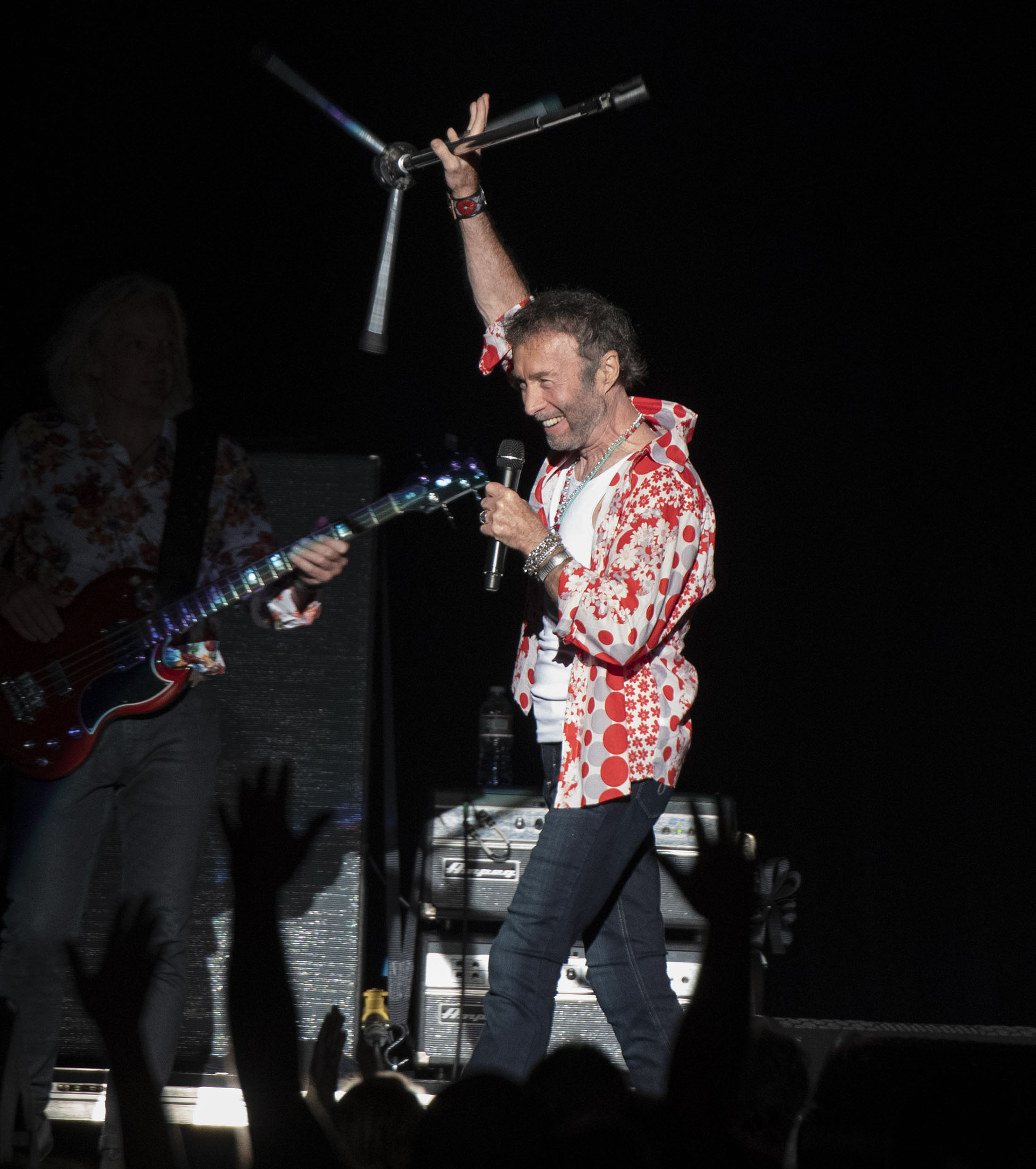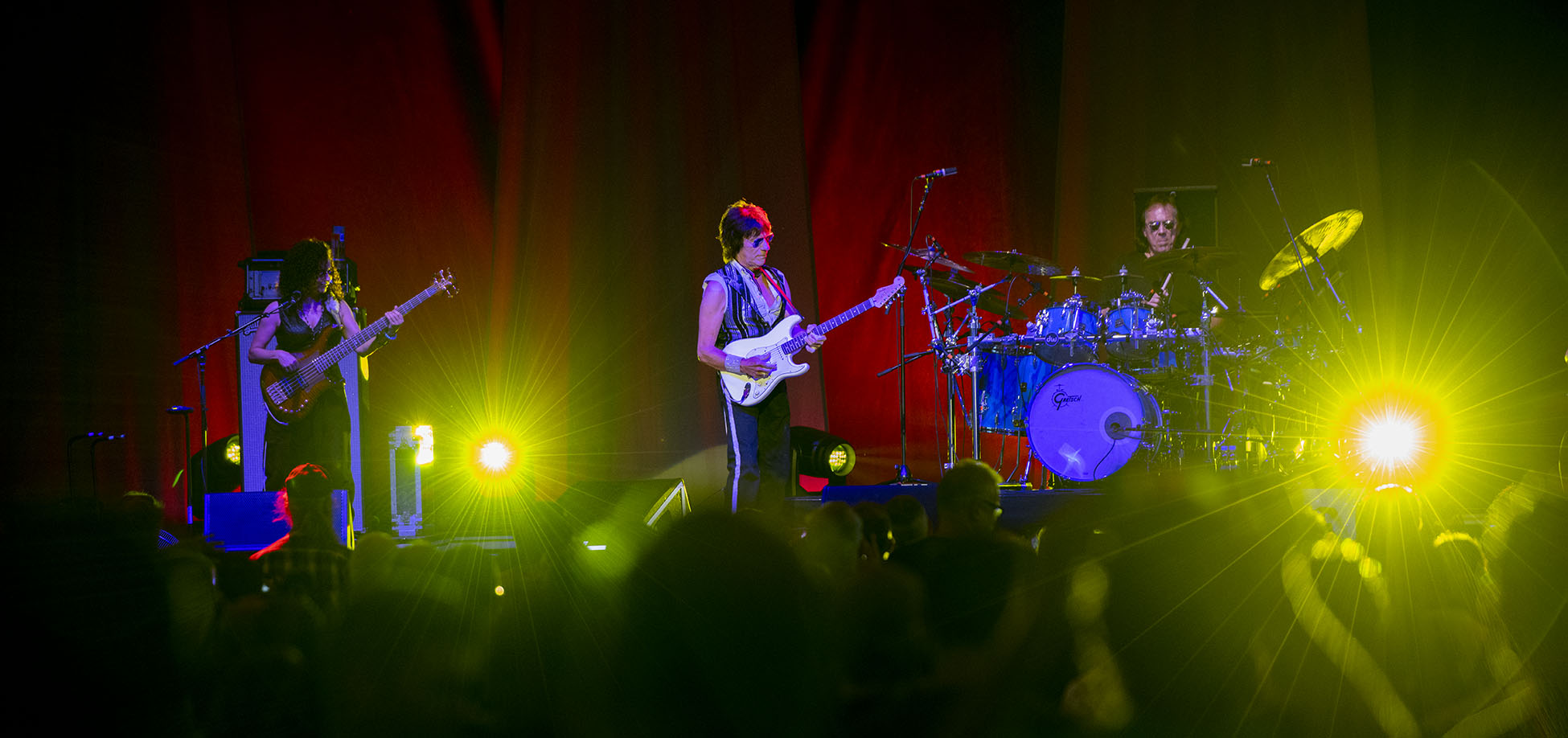 Jeff Beck – The Virtuoso Commands the Stage
This was my first time seeing Jeff Beck. He was most impressive, as was his bass player, Rhonda Smith, who provided a crowd-cheering solo early in the set, his drummer, Vinnie Colaiuta, and cellist, Vanessa Freebairn-Smith.
I'm always amazed at how a gifted guitarist can easily remove the necessity for a rhythm guitar. The band's sound was always full and interesting.
Highlights for me were Jimi Hendrix' Little Wing and the Beatles' A Day in a Life. Beck's dynamic interpretation of Lennon's melody on lead guitar was both fun and refreshing.
I could have listened to Jeff Beck all night long. What fun it was to see and hear a true virtuoso at the top of his craft.
Paul Rodgers Shows Why He's One of Rock's Best Front Men
From the second Paul Rodgers hit the stage, you find yourself drawn towards him. He quickly energizes the entire arena as he deftly moves back and forth across the stage twirling the microphone stand exactly the way it's written in the Rock Star handbook. Then he breaks into Can't Get Enough and the crowd goes wild.
The parade of hits kept coming from both Free and Bad Company with the crowd enthusiastically singing, especially Feel Like Makin' Love, Ready for Love, Shooting Star, Rock 'n' Roll Fantasy and All Right Now.
Paul's voice was in great form – never holding back on any of the songs. And he loves the audience. His smile is infectious, and looks like he is having the best time on stage either singing or directing the audience to sing his songs.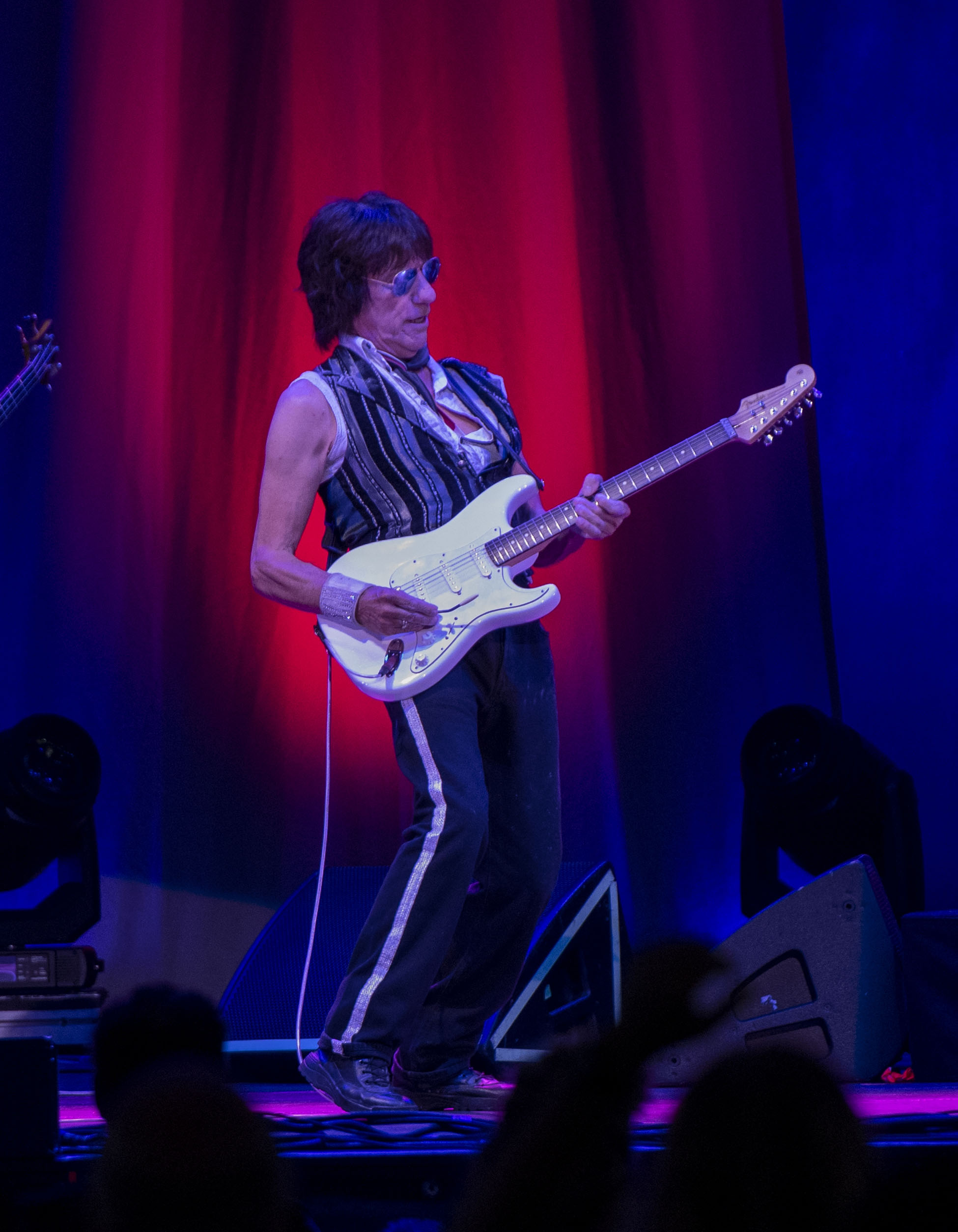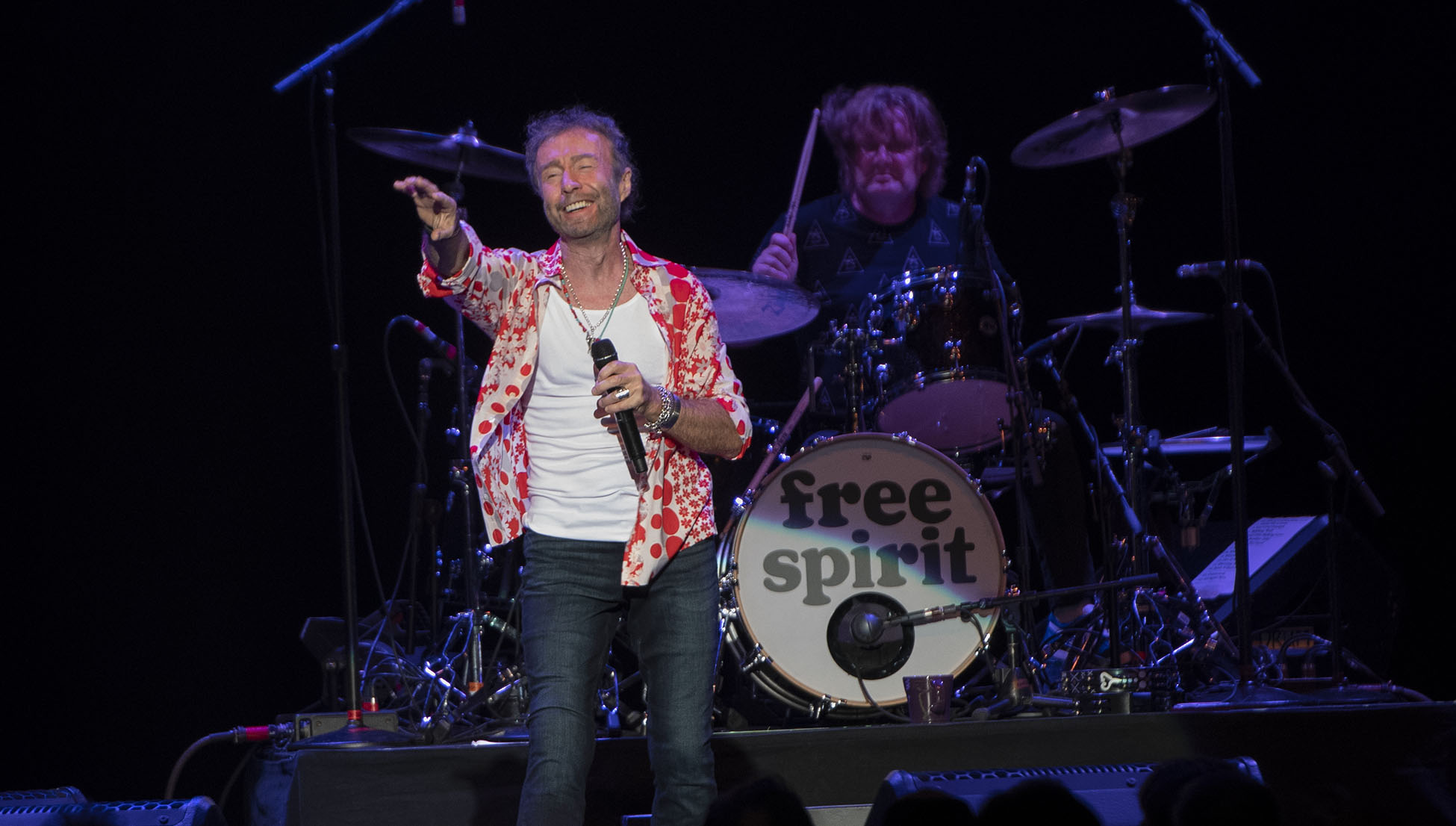 When all was said and done, this was a very enjoyable night of music. Three incredible artists still at the top of their game. It's very sad to think that one day these artists may no longer have the ability – or the will – to tour.
The current Stars Align tour continues through the end of August 2018. If you're anywhere near one of these venues, I would highly recommend checking them out. You won't be disappointed.
Many thanks to Bari Lieberman, Account Executive/Tour Press Director from the Mitch Schneider Organization, who was instrumental with helping me secure a photo pass to the show.